"Maggie solves one fifth of budget problem by herself"
Key ministers of the federal government are continuing the talks to find 500 million euros. The aim is to keep the budget deficit in line with what the European Union is asking. There was good news for the ministers, as the State Secretary for Asylum and Migration, Maggie De Block, announced that she is returning 90 million euros from her 2013 budget.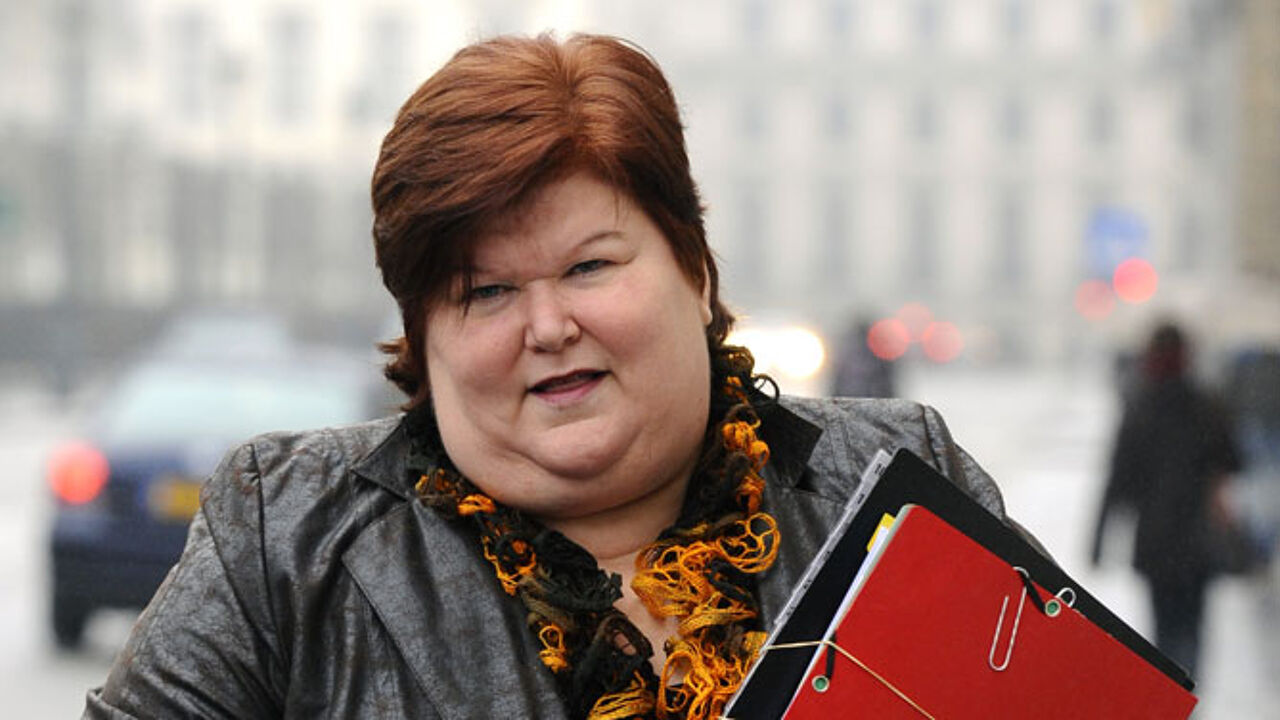 "Maggie De Block solves 20 percent of the total budget deficit on her own. That's how we do that at Open VLD", a tweet by her Flemish liberal colleague, Pensions Minister Alexander De Croo said.
Maggie De Block announced that she needs less cash to implement her asylum policies. Asylum seekers are no longer being sent to the local social services of the OCMW, procedures have been simplified and terms have been reduced.
On top of that, the number of new asylum applications has dropped since a new list with "safe countries" was released and after a campaign was launched to deter potential asylum seekers to come to Belgium in their home country, saying that Belgium is not always the land of milk and honey.