Public sector unions stage day of action
The socialist and liberal public sector unions are staging a day of action against what they fear may be cuts to public services as part of the Federal Government's austerity drive. The unions fear that the government will try and find the cash needed to keep the budget on track by trimming back public services. There is disruption to public services in some towns, cities and municipalities across the country.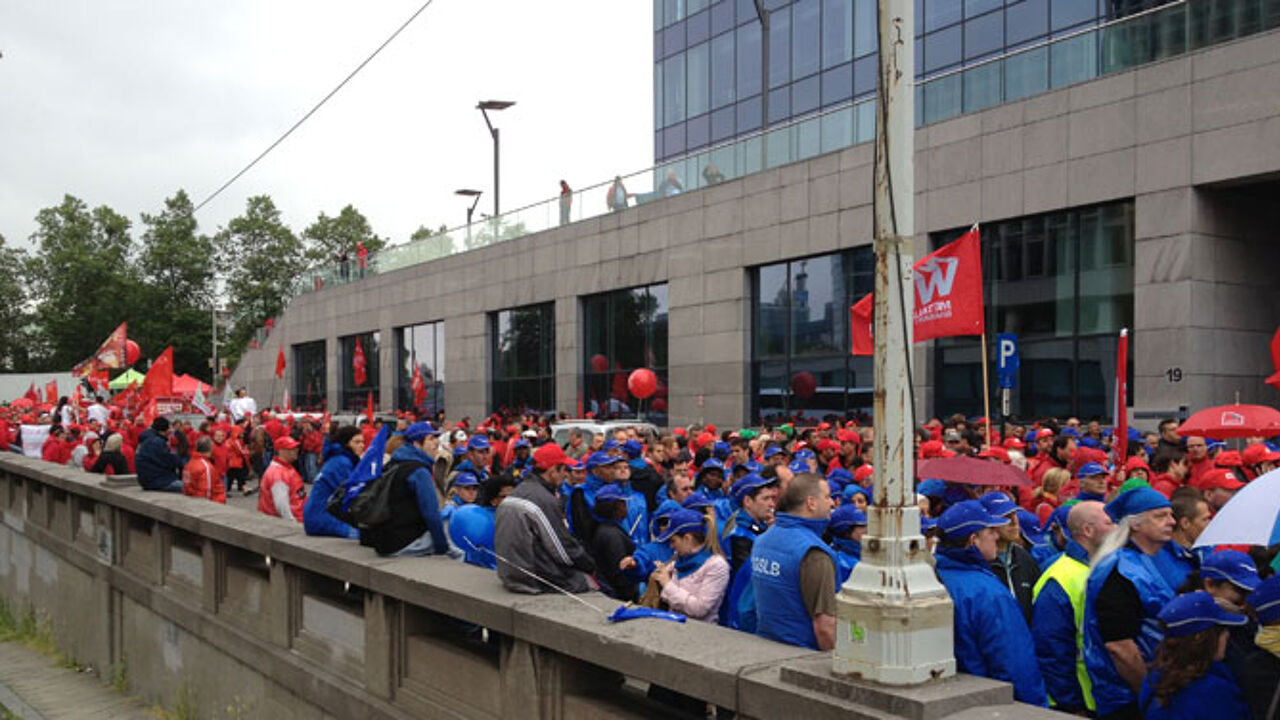 Around 1,000 members of the socialist and liberal trades unions gathered on the Fontainasplein in Brussels at the beginning of a day of action against the feared cut.
The Chairman of the socialist public sector union ACOD Karel Stessens told the VRT that he had expected between 1,000 and 1,500 demonstrators. Mr Stessens added that there had been a good response to the day of action by union members.
"Civil servants with tenure guarantee impartiality"
The Socialist Union representative Peter Vertonghen, who works for the City of Antwerp's information service, said that "the pressure of work is increasing constantly and it is becoming difficult for us to deliver the same quality of service. They say that service levels aren't threatened but that's not true."
The liberal trades' unionist Albert Verhasselt, who works for the City of Bruges, spoke of why it is essential to maintain the system of tenure for civil servants. "Civil servants with tenure guarantee impartiality. A civil servant with a standard contract can be replaced whenever the ruling party (or parties) change."
Prison officers down tools
As a result of the action some crèches are closed and rubbish is not being collected. The municipal tips in Antwerp are also closed. On public transport there are few if any problems reported in Flanders, although in Wallonia some TEC bus services are not running.
The vast majority of prison officers are reported to have downed tools. The Socialist Trades Union reports that between 75% and 80% have come out on strike.
The union says that Oudenaarde (East Flanders), Leuven (Flemish Brabant) and Hasselt Prisons are the most severely affected by the action.

Meanwhile, the Federal Justice Department says that the picture is very mixed. In some jails almost 100% of prisons officers are striking, whereas elsewhere almost nobody has gone on strike.