Red Lions beat Aussies after shoot-out
The Belgian men's hockey team the Red Lions has won the final of the third round of the World League Hockey. The Belgians won the final after a dramatic shoot-out. The match had finished 2-2 after goals from Boon and Dockier. The Red Lions had already beaten the Aussies in the group stage, but Australia proved a more difficult nut to crack in the final.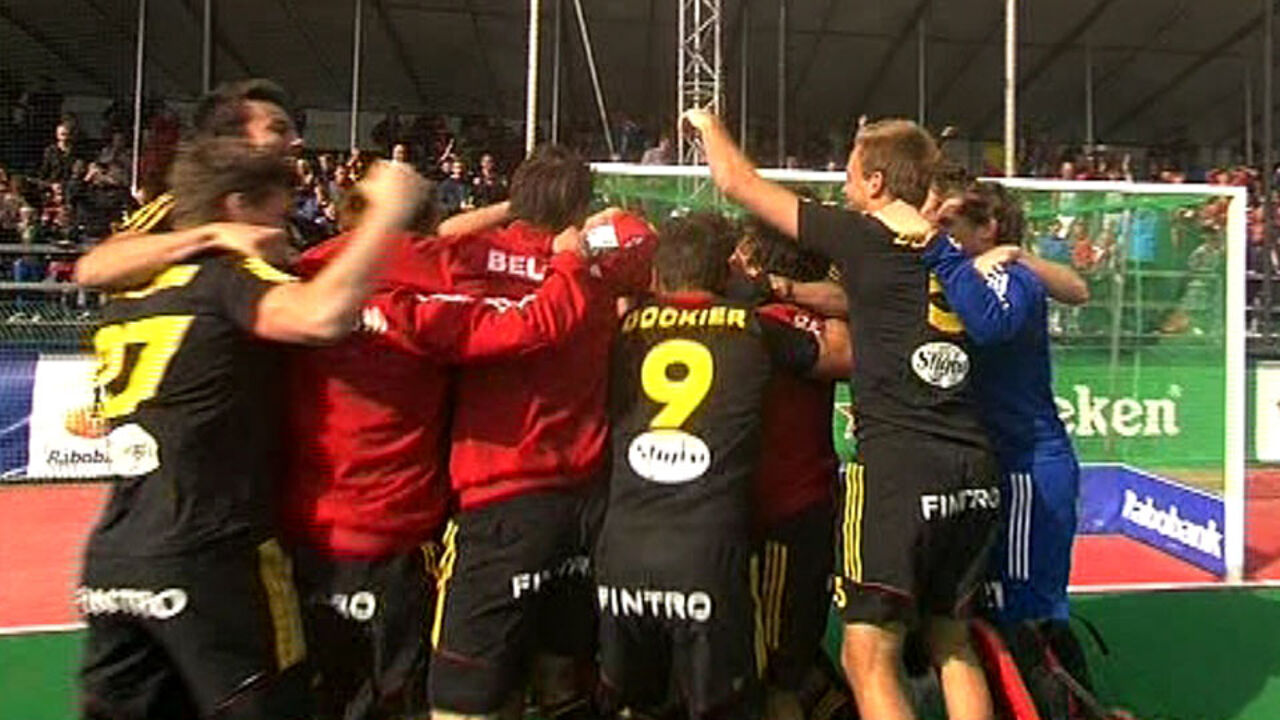 Australia converted a penalty corner making for a half-time score of 1-0.
Excellent work by the Belgian keeper Vincent Vanasch kept our boys in the game in the face of an Australian onslaught. The second half saw the Red Lions take command and goals from Boon and Dockier saw the Belgians take the lead.
Victory was in sight. However, Australia pushed forward during the final minutes of the game and a deflected shot from Ford ended up in goal. The match ended two-all and a penalty shoot-out was required to find a winner.
The first series of penalties ended all square. The injured Luypaert was replaced by Gougnard who scored his penalty. The Red Lions' substitute keeper Gucassoff saved the Australian Ciriello's penalty shot to make for a final score of seven penalties to six in the Belgians' favour.
The Red Lions have strong ambitions, and are hoping to clinch the European title in August, when they play before a home crowd in Boom (Antwerp).