Flipkens through to third round
The Fleming Kirsten Flipkens will be Belgium's only representative in the third round at the lawn tennis championships at Wimbledon. Flipkens beat the Serbian Bojana Jovanovski (WTA–39) in two set 6-4, 6-4 on Wednesday evening. The 27-year-old from Geel (Antwerp province) told the VRT that "I'm very pleased with how I played".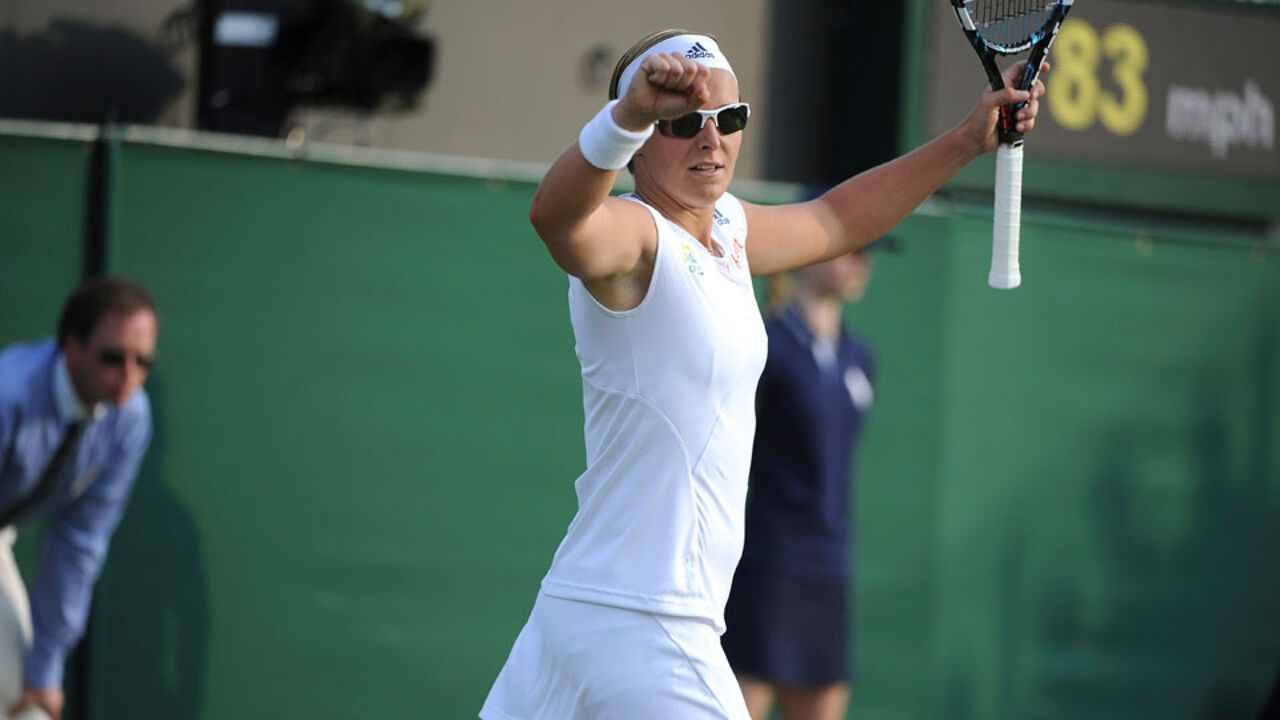 Kirsten Flipkens (WTA-20) dominated the match thanks to her strong service, hitting aces throughout.
Flipkens played pure and mature lawn tennis, winning the first set 6-4. After Flipkens' break in the first game of the second set, the match seemed to be done and dusted. However, Bojana Jovanovski wasn't going to go down without a fight. Eventually Flipkens' superiority shone through and she took the second set 6-4.
Kirsten Flipkens will take on another Serb Vesna Dolonc in the third round. 23-year-old Dolonc knocked out the Belgian Yanina Wickmayer in the first round, before beating the former world number 1 Jelena Jankovic in her second round match.