Strikers blocked Eurostar trains
Track safety staff with the company responsible for managing Belgium's rail infrastructure Infrabel are staging a 24-hour strike. The strike got underway at midnight on Wednesday and will last until midnight on Thursday. Most of the disruption to services during Thursday morning's rush hour was in Wallonia.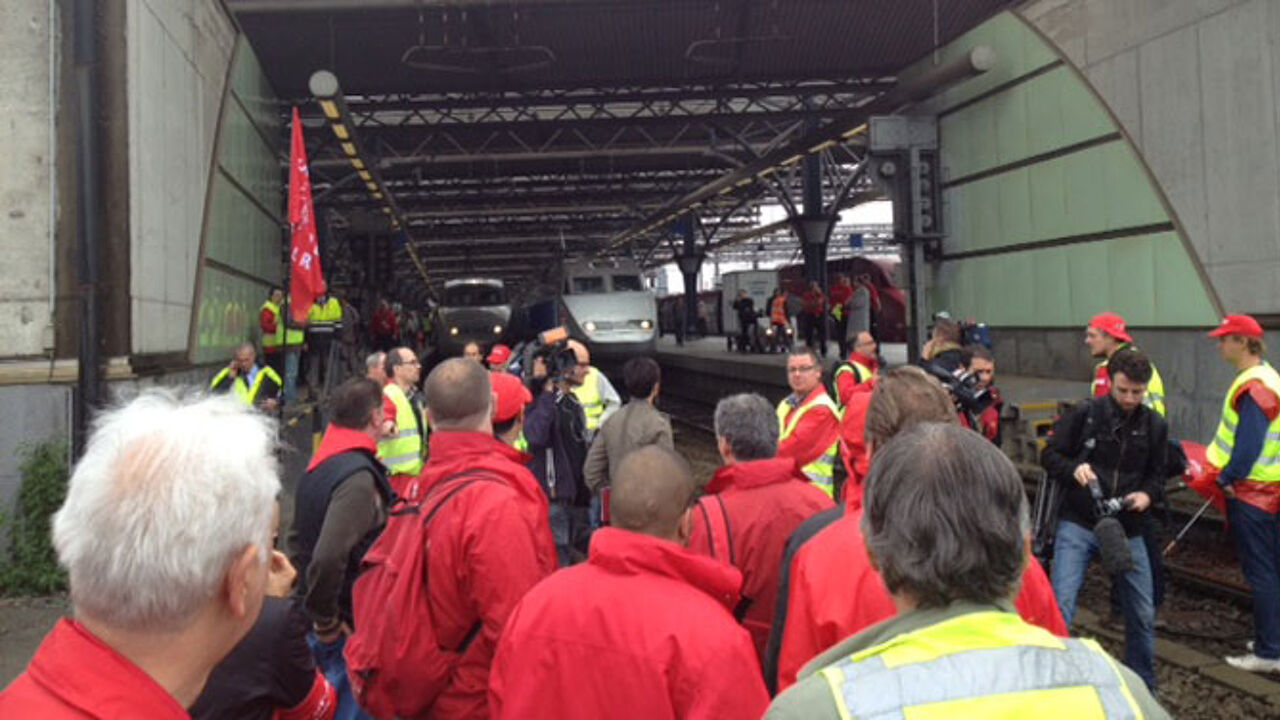 Elsewhere, strikers blocked the track at Brussels South station, preventing 4 international trains from departing. Two Eurostars, one TGV and Thalys train were stuck at the station.
The blockade was lifted sometime after midday.
The Socialist Trades Union is demanding better pay for staff that work repairing and maintaining the track. Train drivers and guards are not striking. The union had promised not to disrupt the rush hour, a promise that was largely honoured.
In Wallonia trade unions blocked the track at Tournai and Charleroi (Both Hainaut). Earlier on Thursday morning they did the same at Namur, Ottignies (Walloon Brabant) and Mons (Hainaut).
The Brussels Institute of Higher Education –University has taken measures to ensure that student delayed as a result of the strike can still sit their exams. Students will be allowed into the examination hall up to one and a half hours late.
Students that have finished their exam must wait until everyone has arrived before leaving the hall so that they can pass on the questions.