Kirsten Flipkens, 10 years later
In tennis, Kirsten Flipkens made it into the last 16 after beating Serbia's Vesna Dolonc in straight sets. Flipkens, a former Junior Champion at Wimbledon, was the only Belgian left in the singles tournament. The fourth round is her best result ever on the London grass courts.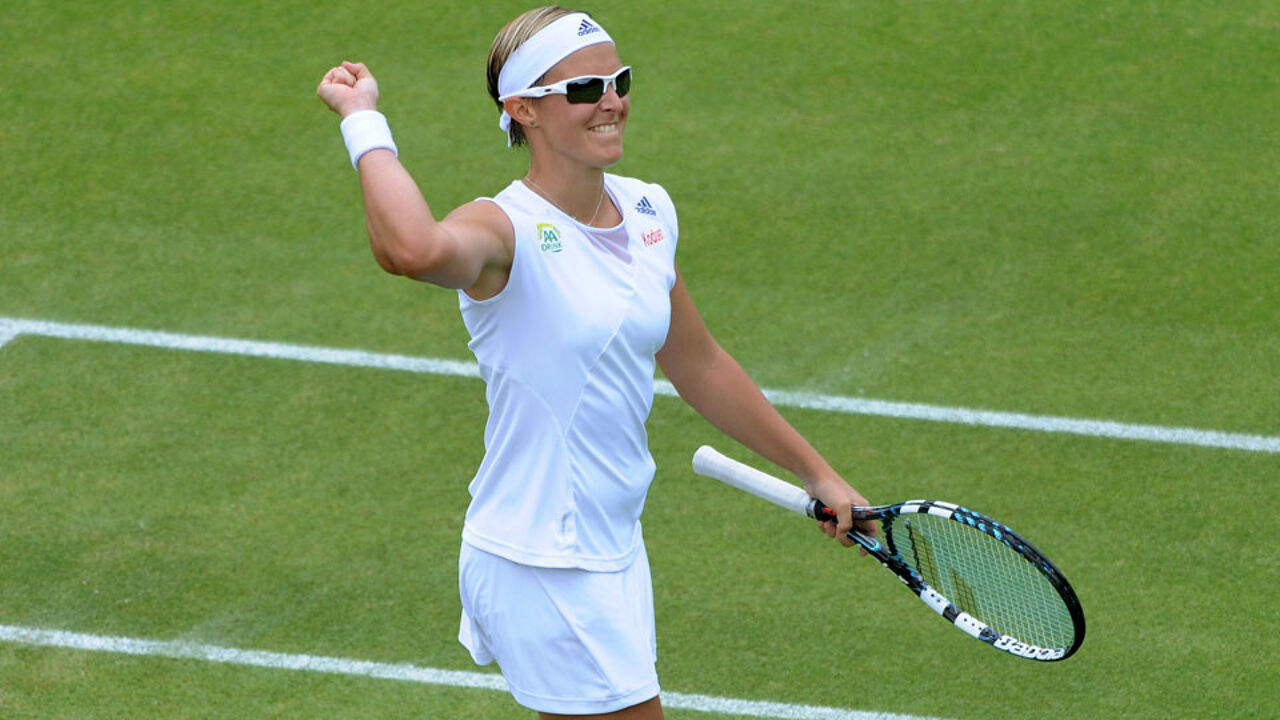 Kirsten Flipkens won the Junior Championships at the All England Club exactly 10 years ago, but a lot has happened since then. "This makes it a special year for me," she told reporters. Coincidence or not, it's this year that the 27-year-old has her best results at Wimbledon, after long years of injury spells kept her at bay.
After missing the past 2 Wimbledon editions, Flipkens has been fit for a while now, and this allowed her to climb the WTA rankings to 20th position to become the best Belgian female tennis player.
A solid match put her past Moscow-born Vesna Dolonc: 6-4, 6-2. Flipkens could count on her solid serve when she was in trouble - she had 8 aces in the whole match, compared to zero for Dolonc.
Troubling Dolonc with her typical sliced backhand, Flipkens broke her opponent when leading 5-4 in the opening set: 6-4 after 41 minutes of play. Flipkens kept the momentum in the second set, climbing to a 5-1 lead before Dolonc pulled one back. The Belgian eventually took the set 6-2 on her 5th match point. Flipkens had 29 winners, compared to Dolonc's 14.
In the next round, Flipkens will meet Flavia Pennetta of Italy, a player she defeated in the first round of the French Open. Dolonc had earlier ousted Belgium's Yanina Wickmayer.