Wetteren welcomes first trains after train disaster
For the first time since the train accident happened in Wetteren (East Flanders), a train has passed the spot where the accident took place. It took 8 weeks to get everything repaired after a derailed goods train caused havoc, not only damaging infrastructure, but also polluting the environment with chemical substances.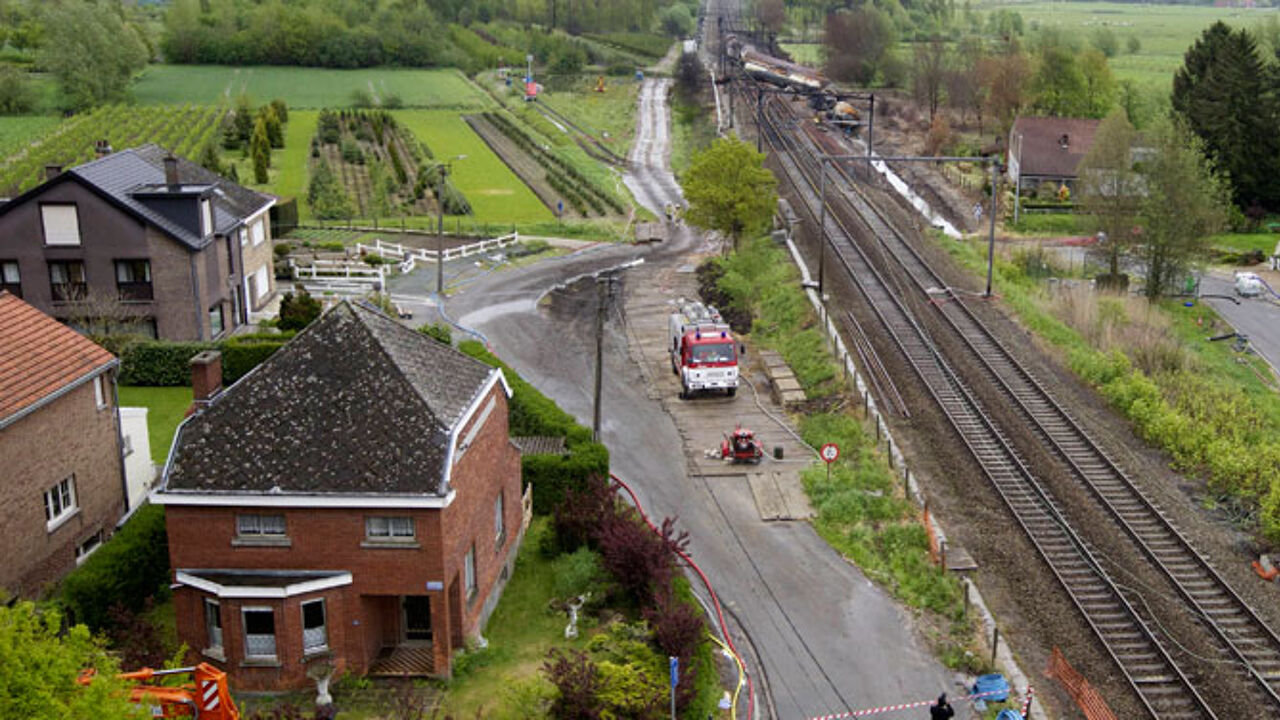 Early on Saturday morning 4 May, 8 weeks ago to the day, a goods train carrying chemicals derailed between Schellebelle and Wetteren station. It later turned out that the train was going much too fast at that particular spot where a switch was situated.
Several wagons caught fire, and the toxic acrylonitrile entered the sewage system together with the water fire fighters used in large quantities to put out the blaze. Hundreds of local residents had to be evacuated as toxic fumes posed a threat to their health.
Rail infrastructure was completely destroyed. Everything had to be replaced over a distance of 350 metres: tracks, switches, sleepers, signalling infrastructure and overhead cables.
All this time, normal rail traffic to and from Wetteren was impossible. Passengers had to look for other options, while freight trains were sent via Denderleeuw.  For the time being, a maximum speed of 40 km per hour is imposed on the new stretch of railtracks. All rail services should have returned to normal by 12 July.
Footage shows progress
Belgian Rail has released a video containing snap shots taken at different phases during the works. It shows how much work had to be done to repair the railtracks after a freight train derailed 8 weeks ago, and how progress was made slowly but surely. Click on the video below to play it.