"Natural alliance" brings Flanders and the Netherlands in Texas
The Flemish PM Kris Peeters and his Dutch colleague Mark Rutte are heading a trade mission to Texas. In Houston, the first stop during their 3-day mission, both government leaders said that "the common interests for Flanders and the Netherlands to promote themselves as one economic cluster, exceed economic competition between the two regions, for example between the ports of Rotterdam and Antwerp."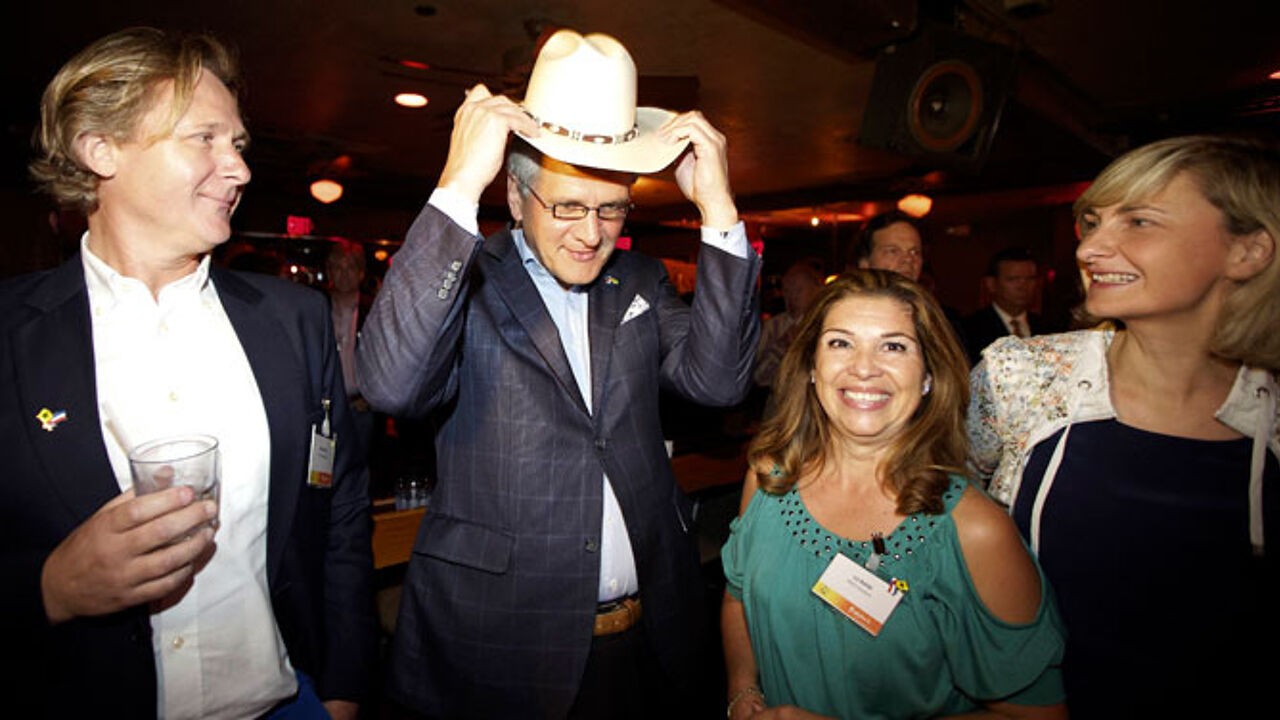 Kris Peeters (Christian democrat) called the joint visit a "historic" moment. "For the first time in their long history, Flanders and the Netherlands are organising a trade mission together. There are more than 90 companies taking part, which is impressive", Mr Peeters said during his speech. "It's nice to see so many people who are going to make a lot of money the coming days", Mr Rutte added with a joke.
Kris Peeters was speaking of a natural alliance. "Flanders and the Netherlands have a lot to offer. We have open economies which are being fuelled by our ports, we share the same language, culture and history. This natural alliance had to be continued in a joint mission."
"If you put your finger on the map, you can't see the Netherlands or Flanders any longer. We are very small, but at the same time we are strong if we work together in a number of areas." Mr Rutte called them clusters, and gave the example of oil and gas, logistics, smart energy networks and harbours. He pointed out that Texas is the 14th economy in the world, which is about the same place that Flanders and the Netherlands would occupy if you put together the figures for both.