"Recognition for the 6th State Reform"
It was a busy day in Laken Castle, one of the places of residence of King Albert. He had invited the members of the Executive Committee for Institutional Reforms (Comori) for lunch. Among those invited was the future king, Filip. Several politicians that attended the meeting said that the invitation was "a recognition for the accord about a state reform and the work done by the Comori."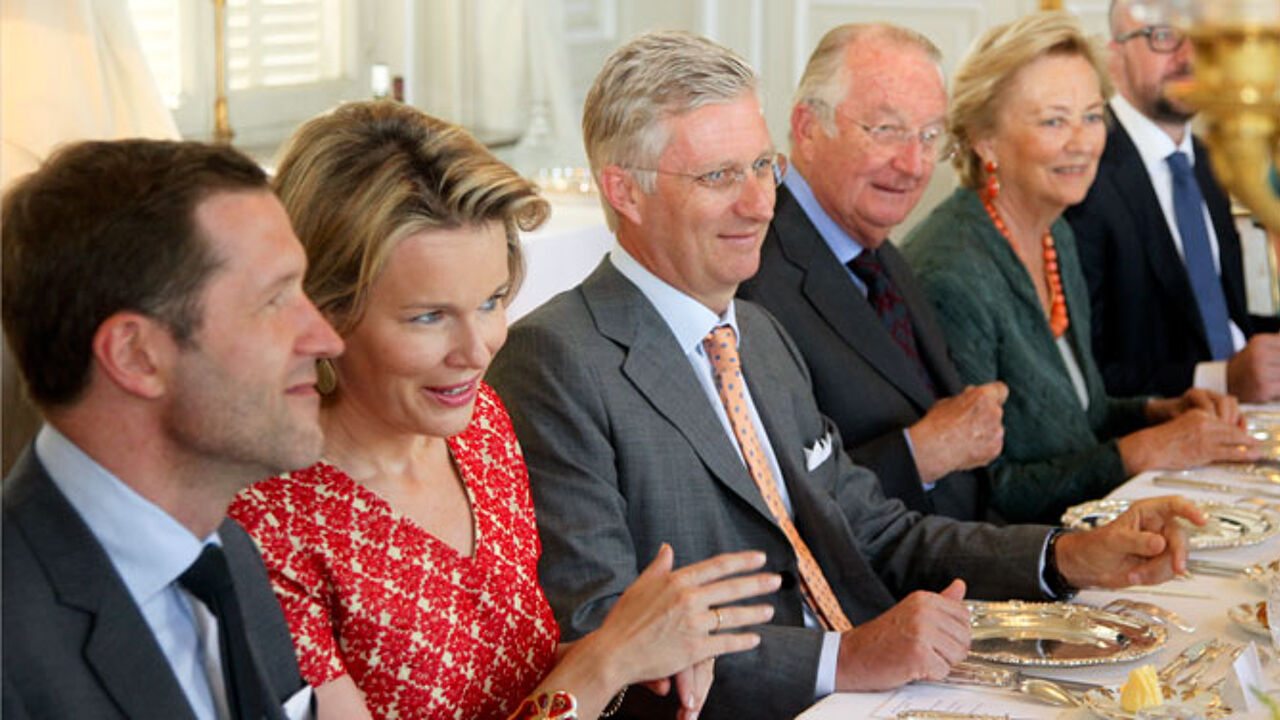 The Comori is made up of PM Elio Di Rupo (Francophone socialist), the two Secretaries of State for Institutional Reform Servais Verherstraeten (Flemish Christian democrat) and Melchior Wathelet (Francophone Christian democrat), and last but not least the leaders of the 8 political parties that worked out an accord about a 6th State Reform: the Flemish and Francophone Christian democrats, liberals, socialists and greens.
The lunch took place in the Salon Bayat, named after the Belgian architect Alphonse Bayat, who worked under King Leopold II in the 19th century. Earlier, the guests had been offered a drink in the Rotonde room.
Some politicians briefly spoke about the issue of the royal grants. The Flemish greens (Groen) said that after his son Filip has taken over, King Albert's grant should be "sober, proportionate and transparent", and it should be smaller than that of the new king.
Today's lunch was not the only meeting between politicians and the royal family. Later this week, a number of renowned politicians come to say goodbye to King Albert and Queen Paola, and to meet the future king and queen.