King has lunch with all premiers of his reign
King Albert on Wednesday lunched with all five Belgian Prime Ministers who served during his reign.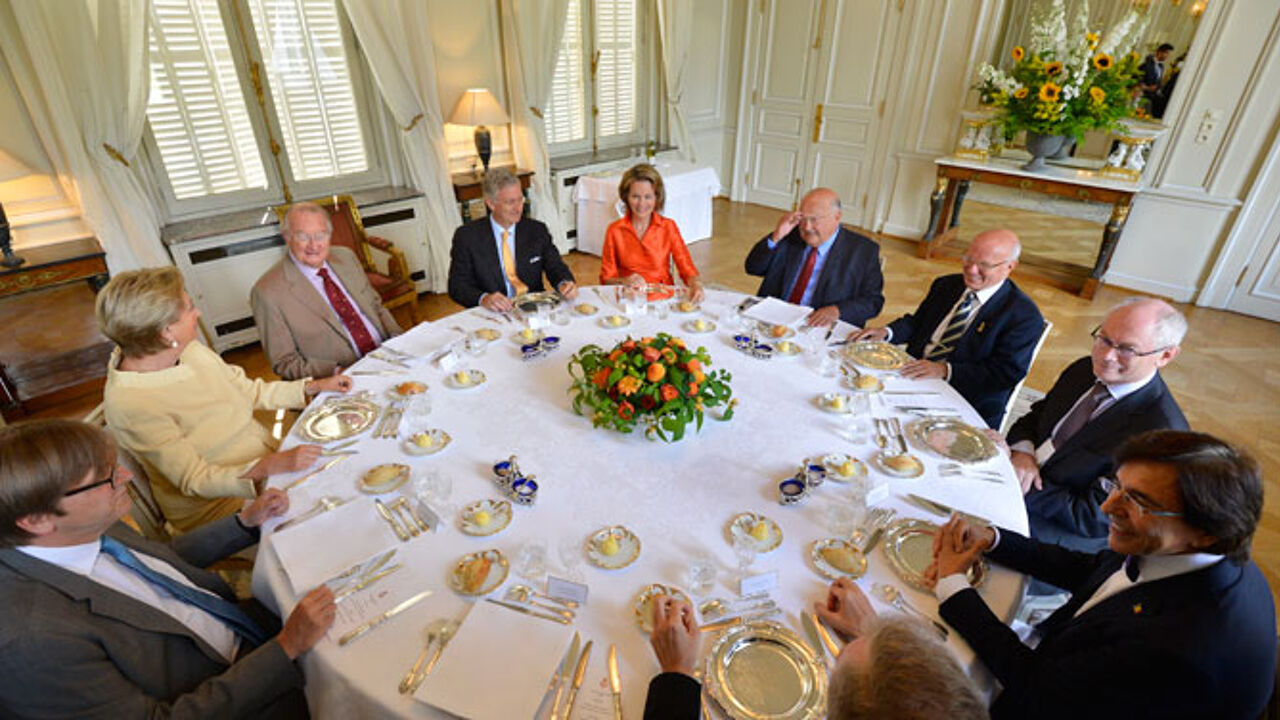 Queen Paola, Crown Prince Filip and Princess Mathilde were also at the lunch at the Royal Palace of Laken in Brussels.
Jean-Luc Dehaene, Guy Verhofstadt, Yves Leterme, Herman Van Rompuy and Elio Di Rupo first had an aperitif in the Palace Rotunda followed by lunch in the Balat Saloon.
Earlier, on Monday, the king had lunch with the eight party leaders who have worked out the new state reforms.
Two further lunches are planned: one with the premiers of the devolved governments and one with all Belgian cabinet ministers.