Fleming scales the Shard in protest against Arctic oil exploration
A Flemish woman was among six Greenpeace activists who scaled the Shard in London. Their protest on the highest building in the European Union was aimed against gas and oil exploration by the Anglo-Dutch oil company Shell.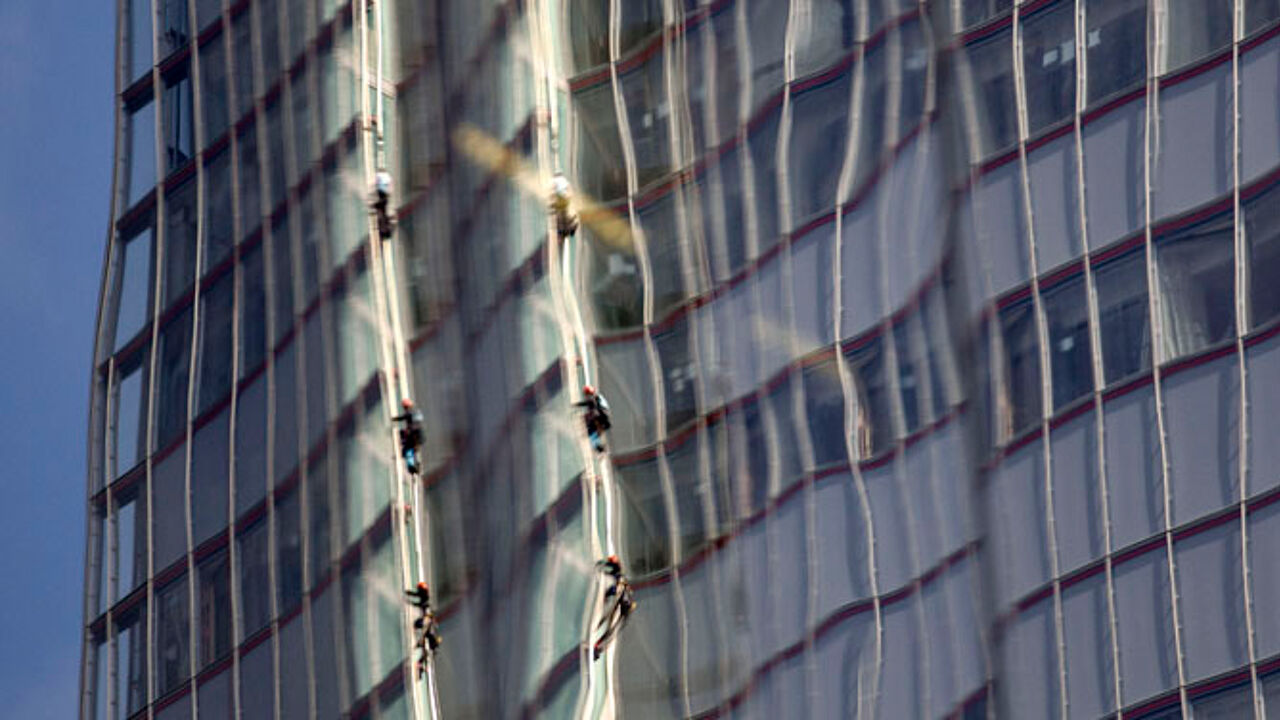 The six commenced their climb at 5am after duping security guards. The activists wanted to hang a work of art from the top of the Shard to draw attention to the beauty of the North Pole.
The building is the headquarters of the oil giant. Greenpeace claims Shell is taking a lead in a new rush to the North Pole investing billions in exploration in Alaska and Russia.
33-year old Sabine Huyghe is employed at a Flemish university: "In vain millions of people have already called on Shell to withdraw from the North Pole. That's why I'm protesting in London. This will be the most nervy day of my life."
The other intrepid protests hail from the UK, Canada, Sweden, Poland and the Netherlands. You can follow their progress on the Greenpeace website.