The Prime Minister's office, as if you were there
The Belgian Prime Minister Elio Di Rupo offers people an inside look inside his offices. Thanks to Google Street View, it's possible to take a look inside his office in the Wetstraat 16 (the equivalent of Downing Street 10) and inside his premises at Lambermont.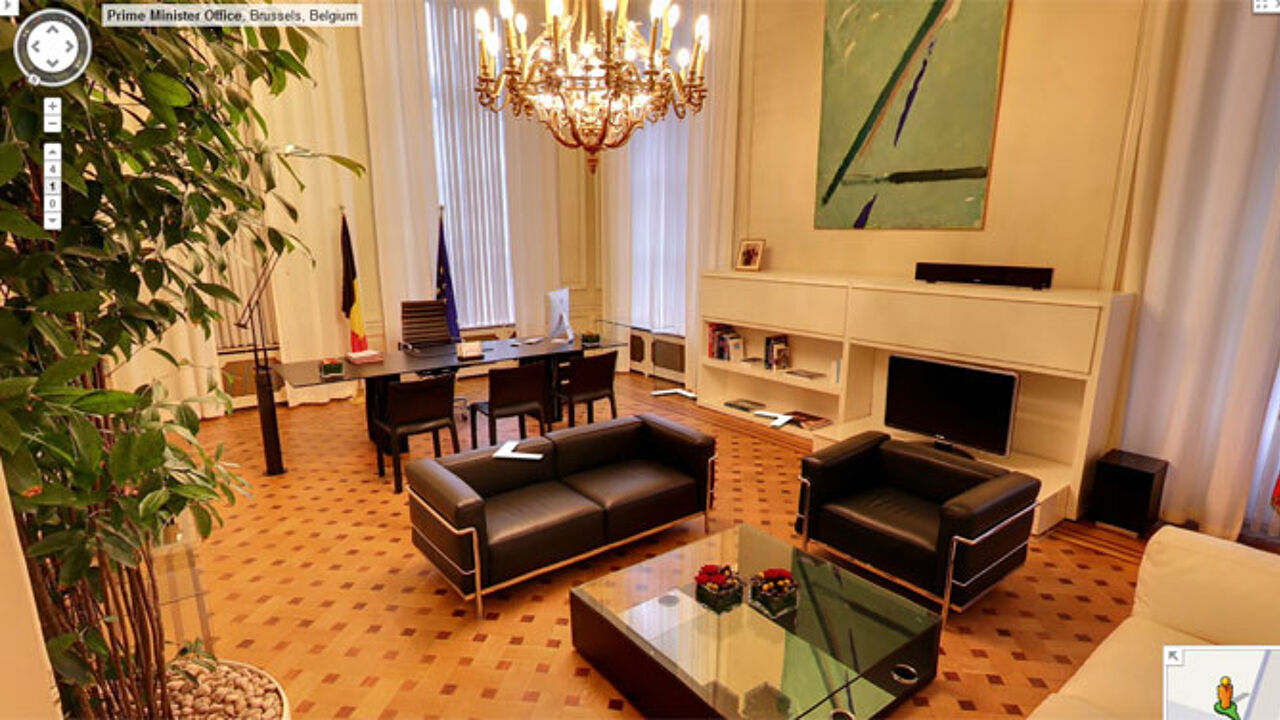 The PM's headquarters at Wetstraat 16 show his desk and the place where his team is at work. It's also here that the weekly meetings of key ministers and/or the councils of ministers take place.
The Lambermont is mostly used for meetings and to receive national and international guests. It's not the place where the PM actually takes up residence.