King Albert says his adieus to Flanders
It's the last week in the job for Belgium's King Albert. Today the king is taking leave of the people of Flanders with a last official visit to the city of Ghent.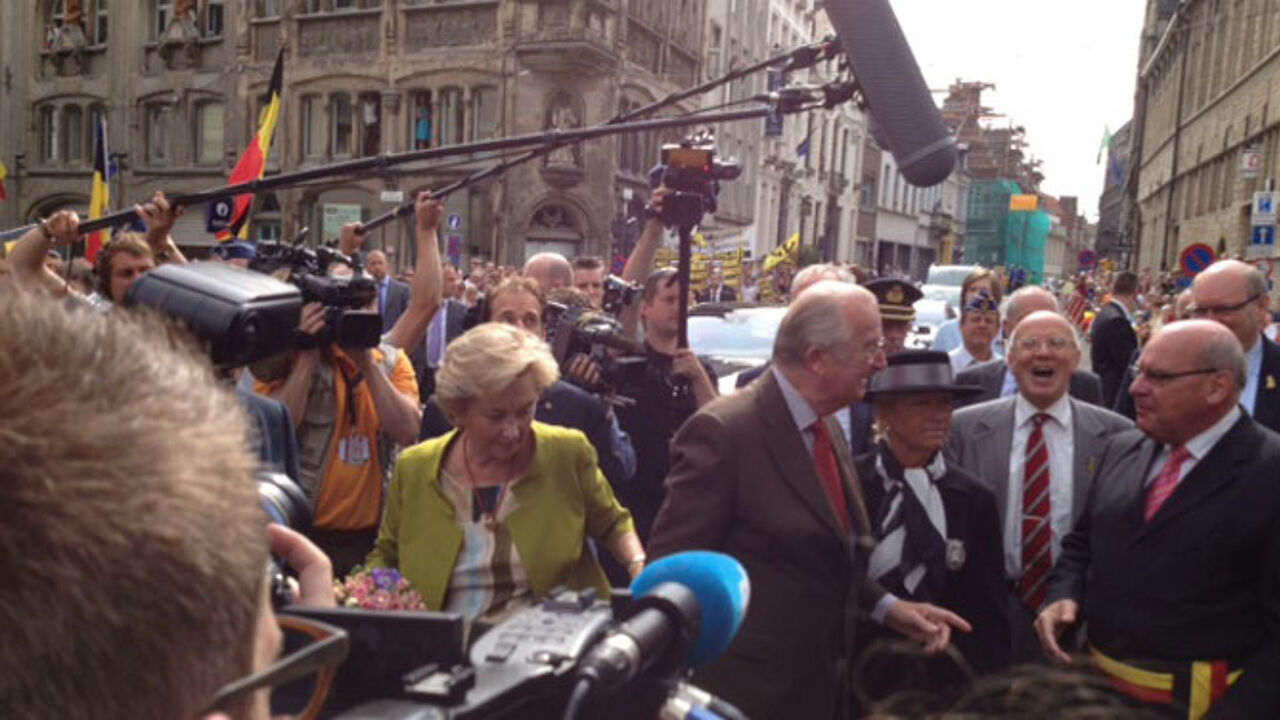 Large crowds gathered on the Botermarkt to say a personal goodbye to the monarch who has reigned over us for nearly two decades.
The Mayor of Ghent Daniël Termont and East Flemish Governor Jan Briers greeted King Albert and Queen Paola on the steps of Ghent City Hall. In the historic setting of the Pacification Hall the king met with members of the Ghent city cabinet and the city council as well as members of patriotic societies. It was in the Pacification Hall that the Pacification of Ghent was declared that led to the withdrawal of all Spanish troops from the Netherlands in 1576.
King Albert signed the visitor's book and the king and queen were given a copper engraving as well as a photo album with pictures of their visit to the city in 1960 when King Albert was Prince of Belgium.
Afterwards the royals visited the STAM Museum and met with soccer fans at the new Ghelamco Arena.
The visit is proceeding amid unprecedented attention from the international media.
The visit also triggered a protest from rightist students. Members of the Nationalist Student Union, the NSV, jeered and waved Flemish flags to protest against the Belgian royal family.