A weekend without drinkable tap water
Residents of the East Flemish municipalities of Kluisbergen, Ronse and parts of Maarkedal are to remain without drinkable water until Monday. They have been banned from drinking tap water since it was found to be contaminated on Friday. The source of the contamination was a reservoir at Ronse.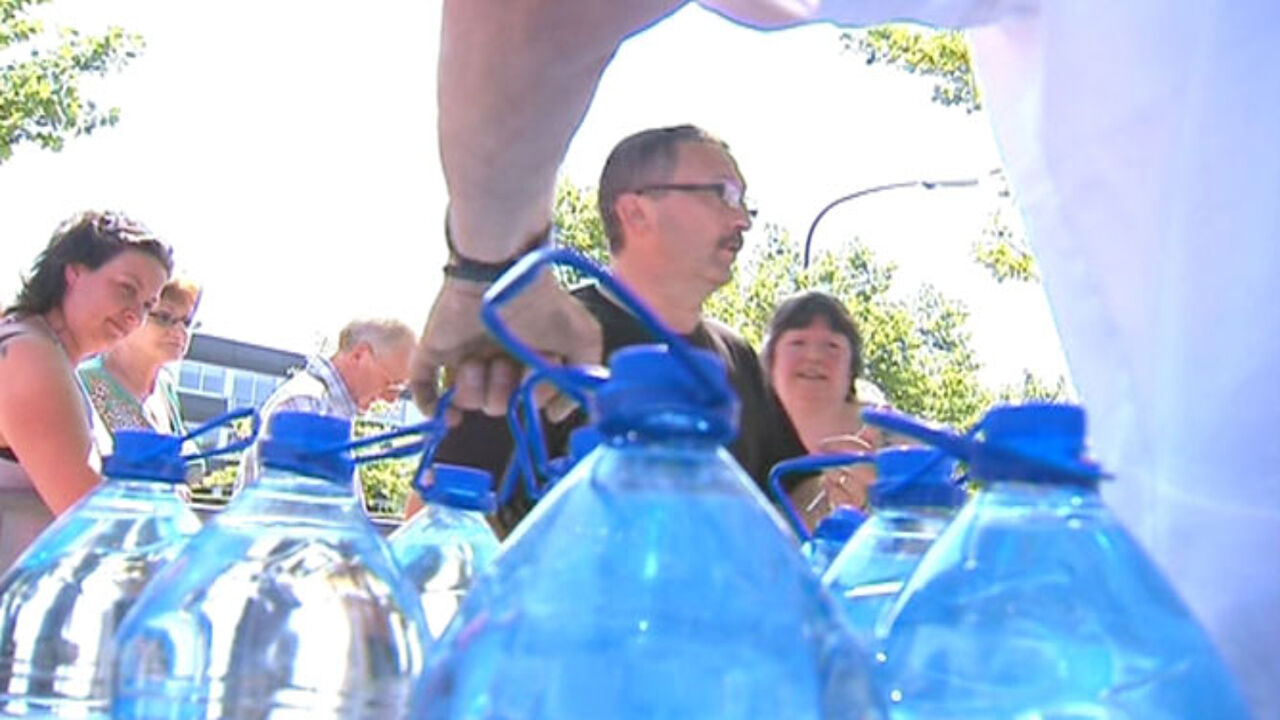 Speaking on Saturday morning, the Mayor of Ronse Luc Dupont (Christian democrat) told the VRT that "We presume that the problem won't be completely resolved until sometime during the day on Monday.
Meanwhile, the ban on drinking tap water has been expanded to parts of the neighbouring town of Oudenaarde.
"Both reservoirs have been completely cleaned and decontaminated", Mayor Dupont said. "We haven't found what caused the contamination, but the results of the water samples are much improved.The contamination has gone from the tanks and now the pipes need to be rinsed through."
The ban on drinking water will probably last until Monday. "Only once the results are completely ok across the whole network of pipes will it be lifted", Mr Dupont added. Drinking water is available at three distribution points in Ronse.
Drinking the infected water can lead stomach and intestinal complaints. For more information residents of the stricken area can contact the Aquaphone on Freephone number 078353588.