King Albert's final National Day speech
A day before he steps down as the King of the Belgians, King Albert II has made his final televised address. The King praised politicians' will to compromise and called on Belgians to stay united. The King also called for further measures towards greater European integration.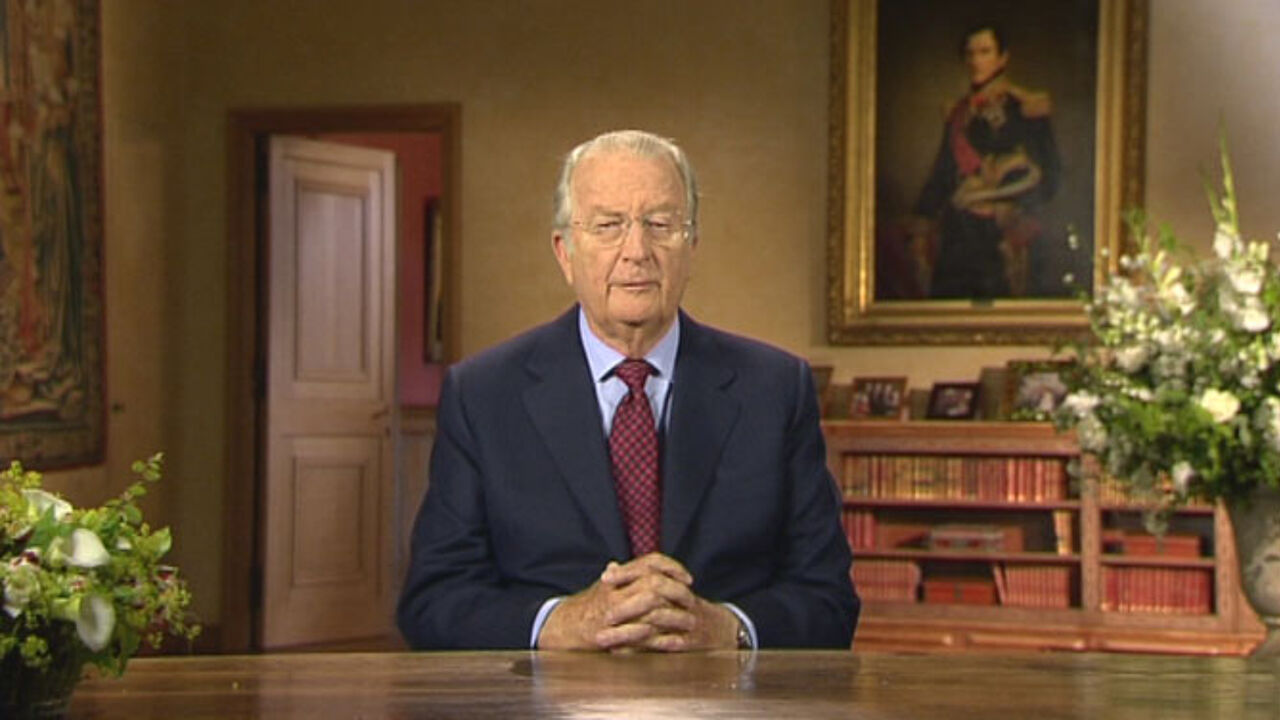 Almost 20 years ago my brother King Boudewijn passed away and I succeeded him. I would once again like to honour his memory.
He understood the art of combining statesmanship and sense of duty with genuine goodness, great frugality and care for the weakest members of our society.
It is today with great emotion that I address you for the last time as King. During the past twenty years and again over the past few days you have encouraged me in performing my duties with your displays of fondness. I would like to thank you all from the bottom of heart for this.
I would also like to express my recognition for various groups that carry responsibility in our society. During my reign I have appreciated the expertise, dedication and the willingness to compromise of numerous men and women from the world of politics.
Even though governing our country isn't always easy, its pluralism is a valuable democratic asset. I have met politicians that in difficult circumstances have worked for the common good.
This was evident again recently with the budget agreements for 2013 and 2014, the compromise that was reached on equal status for white and blue collar workers and the solution found to ensure our country's electricity supply.
All this together with the recent accords on state reform and socio-economic affairs has given Belgium fresh impetus both at home and abroad.

I would also like to pay homage to all public servants. I'm thinking especially of all the military personnel that are currently serving or have served in peace missions across the globe.
In addition to this we have been able to maintain contacts with captains of industry and with social partners that have been dynamic in an ever more globalised world and that have worked to ensure that the social dimension to our economy is maintained. Recent events were a good illustration of this.
This is often more difficult in a period of economic crisis, but it remains essential. The Queen and I were also captivated by our contacts with those from the world of culture. They show surprising creativity that has come about thanks to our country being surrounded by various big cultures.
Finally, the vitality and generosity of volunteers involved in social and cultural associations is an important asset to Belgium. Our country is rich in talent and this is something to be proud of.
What will the future bring?
Maybe you'll ask me why I'm leaving my function now and what my wishes are for the future. My wishes are many, but I would like to mention four special ones.
My first wish is that Belgium will maintain its cohesion. Over the past 40 year our country has been reformed in a democratic and peaceful way from a unitary state to a federal state in which the constituent parts enjoy wide-ranging autonomy.
With the introduction of the sixth round of state reform the level of autonomy will increase considerably. I would like to take this opportunity to praise the work done by the government. In a rapidly changing world, it is in everyone's interest that public responsibility is take at the most efficient level.
I am also convinced that maintaining the cohesion of the Federal State is of great importance, not only for the quality of our society, as it requires dialogue, but also for the well-being of all.
My second wish is that we continue to believe in Europe. In our world the construction of Europe is more than ever essential. In many fields, challenges can only be faced and values defended at a European level. I'm thinking here about richness in diversity, democratic pluralism, tolerance, solidarity and the protection of the weakest.

However, it is also essential that the European project should be more than a budgetary project. It should also put emphasis on sustainable growth, employment and prospects for young people, on social justice and culture.
Our country should remain a motor for a European integration where democracy and people play a central role. We remain pragmatic and we have a sense of balance and are open to others. These are all qualities that are valuable to achieving these ends. Moreover, we are lucky to have the most important European institutions based in our country.
My third wish is that even during times of economic crisis in Europe, we remain open towards developing countries. For we Belgians, this means continuing to focus our attention on Central Africa, where we have so many ties, ties that have been tested on numerous occasions.

I would like to end with a special wish that as King and as a father is close to my heart. Cooperate with and support the future King Filip and the future Queen Mathilde. They are a great couple to serve our country and the enjoy my full support.

As regards the Queen and myself, we will carry on living discretely in the country that we love so much.