King Albert attends Te Deum
Official celebrations marking Belgium's National Holiday started at 9am this morning with Roman Catholic Te Deum at Brussels Cathedral. This year the Te Deum attracts greater interest than usual as King Albert is abdicating in favour of his son later this morning.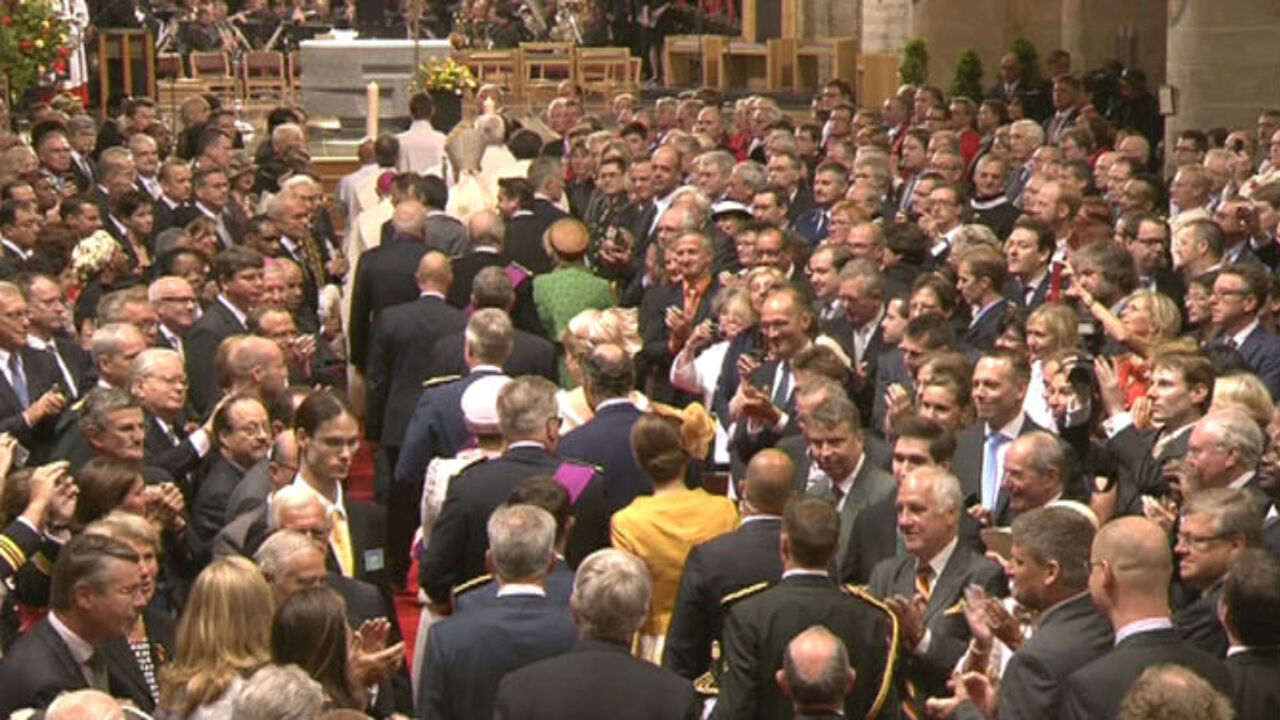 The Te Deum started at an earlier hour than usual too because of the extra events planned for today: the abdication signing ceremony and the swearing in of King Filip.
Usually the royals spread out across the country to celebrate Te Deums, but for this special occasion the entire royal family gathered in the St Michael's Cathedral in Brussels. The congregation gave the royal family a standing ovation when they entered.
It was the Belgian Primate, Archbishop Léonard, who led the mass. It remains a Roman Catholic ceremony during which songs in praise of God are sung, but other faiths and freethinkers too had been invited.
Prayers were said for King Albert and his successor Crown Prince Filip.
European Commission President José Manuel Barroso, foreign ambassadors and representatives of all of Belgium's many governments were among the 400 people invited to the ceremony. No foreign royals had been asked leaving some room for ordinary people.
Queen Paola was wearing a green two-piece suit and hat by Natan. Princess Clair and the little princesses Elisabeth and Eleonore were also dressed by Nathan.
Some 1,000 people waited outside.  Some had been there since 5am.