King Filip inspects the troops, watches military march-past
King Filip of the Belgians has inspected the troops on Sunday afternoon. Afterwards, he watched the military march-past in the centre of Brussels. The march-past started at 5pm and lasted well until 6:20pm. It was not the end of King Filip's agenda, which also included a visit to the Warandepark to meet the people, and fireworks later in the evening.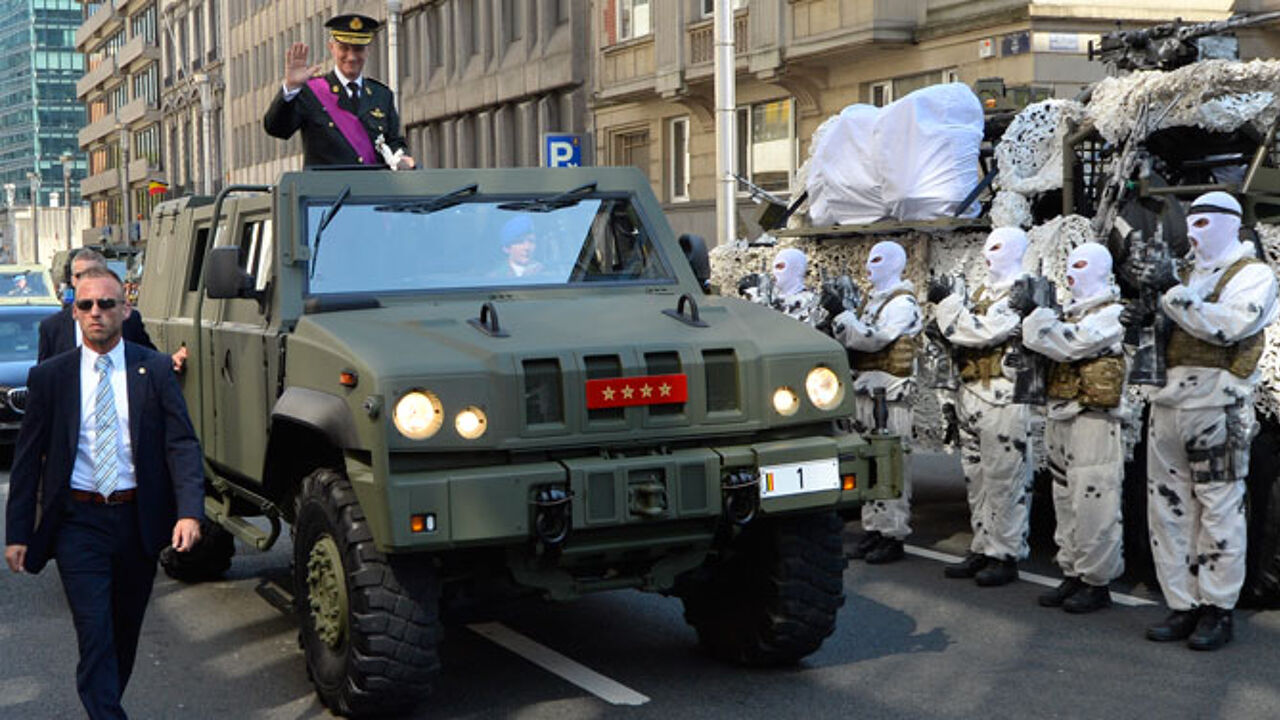 Filip was wearing his uniform as commander-in-chief of the Belgian army when he was inspecting the troops under a clear blue sky. The course started in Etterbeek, at the Oudergemsesteenweg, and took the king via Schuman and the Wetstraat to the royal palace at the Paleizenplein, where he could next attend the military parade. 
King Filip watched the troops from an open vehicle (big photo). The inspection is only symbolic; as the new commander-in-chief of the Belgian military, Filip wants to see whether the troops are ready for the march-past at the royal palace. For the troops, it's a chance to meet their new chief.
Filip was accompanied by security men. In the Brussels city centre, at the crossroads of Wetstraat and Koningstraat, he was welcomed by his wife Mathilde and the Brussels Burgomaster Freddy Thielemans (Francophone socialist, small photo). There, the royal couple took place in an open-roof Mercedes. Accompanied by a royal escort, with horses, flags and horsemen wearing busbies, they completed the final stage to the royal stand near the palace, where they watched the military march-past.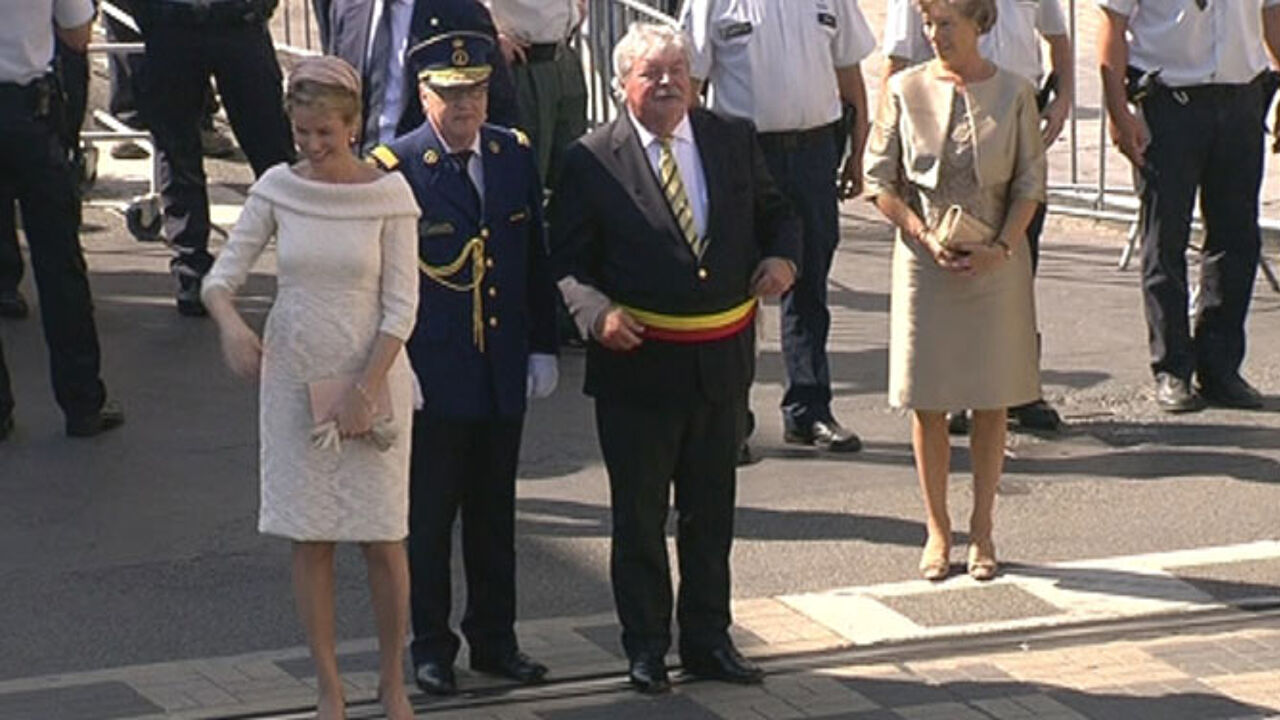 March-past and fly-past
For the military parade, Filip and Mathilde were joined by Interior Minister Joëlle Milquet (Francophone Christian democrat), Defence Minister Pieter De Crem (Flemish Christian democrat) and members of the army.
Of course, King Albert and Queen Paola were also present (photo below). PM Elio Di Rupo also attended the march-past, just like the four children of Filip and Mathilde: Elizabeth, Gabriel, Emmanuel and Eléonore.The march-past started around 5pm, only to finish around 6:20pm. The parade included a very wide range of participants, like marching bands, military vehicles, the Red Cross, police cars, members of the Special Forces, fire services, policemen on their bicycles etc.
Fighter jets also flew over the centre of Brussels, painting black, yellow and red stripes in the sky. The fly-past also included C-130 army transport planes, just like Agusta helicopters. For the occasion, the airspace above Brussels was closed, which meant that no flights were allowed to land at Brussels Airport between roughly 5pm and 6pm.