King Filip swears allegiance to the Belgian Constitution
After the signing of the Act of Abdication at the Royal Palace of Brussels attention moved to the Belgian Parliament, where in front of a joint gathering of the Senate and the Chamber of Representatives, Belgium's brand new king, King Filip, swore the oath of allegiance to the Belgian Constitution.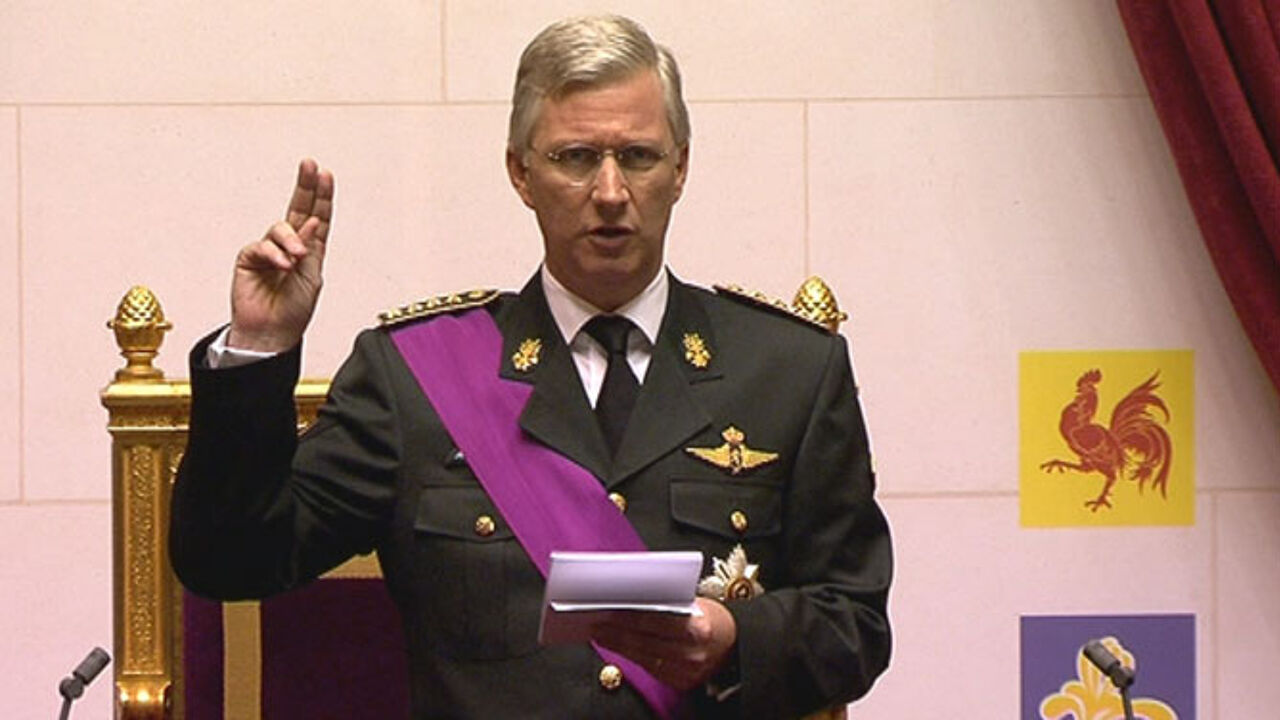 Queen Mathilde was nearly in tears as the new King of the Belgians entered amid applause from the lawmakers, who had gathered to be part of history. King Albert, Queen Paola and the Dowager Queen Fabiola were all in the audience.
Belgium's highest-ranking civilian, the Speaker of the Chamber of Representatives, André Flahaut (Francophone socialist), invited King Filip to take the constitutional oath.
At this historic moment King Filip's face clearly displayed emotion reminding older people among us of a look so familiar to the face of his uncle, the late King Boudewijn.
The gathered audience stood up to hear King Filip take the constitutional oath in Belgium's three national languages.  King Filip swore to observe the Belgian Constitution and the laws of the People of Belgium, to maintain the independence of the country and safeguard the integrity of its territory.
The oath was met by applause.
When his two immediate predecessors, King Boudewijn and King Albert, took the oath somebody in the audience had shouted 'Vive la république' (Long live the republic). On this occasion everybody remained silent.