Royals attend 'Bal National'
The Vossenplein in the popular Marollen District of the Belgian capital was the scene of a stupendous People's Ball on Saturday night. Belgium's King Albert and Queen Paola had a surprise in store for the revellers. For the first time in the ball's history the king and queen attended. Crown Prince Filip and Princess Mathilde were there too.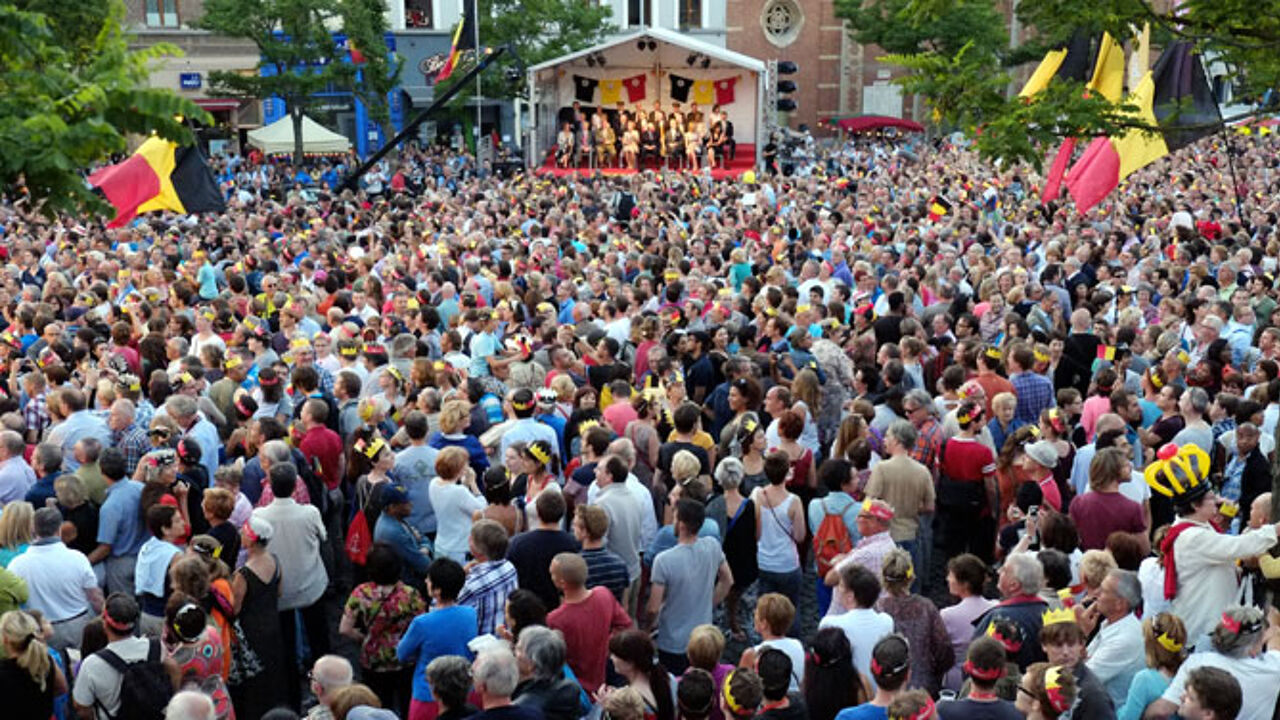 Already at 9:30pm police had to stop people from accessing the area because of the number of people who wanted to join in.
The Bal National was first staged ten years ago to mark King Albert's first decade on the throne. The senior and young royals were joined by Deputy Premier Didier Reynders and the Mayor of the City of Brussels Freddy Thielemans.
Inhabitants of the Marollen District had also made a special video in which they said their farewells to King Albert. Singers including Johan Verminnen and Eurovision song contest winner Sandra Kim sang the song 'I love you' to the king and queen. King Albert and Queen Paola clearly enjoyed the event swaying to the rhythm of the music. Crown Princess Mathilde even joined in the singing.