Limburg hit by floods and strong winds
Thunderstorms caused havoc in parts of Limburg province on Tuesday night. Central parts of the province, situated in the north-east of Belgium, were particularly hit, with fire services receiving hundreds of phone calls for water damage and uprooted trees. In Heusden-Zolder, there were reports of a whirlwind.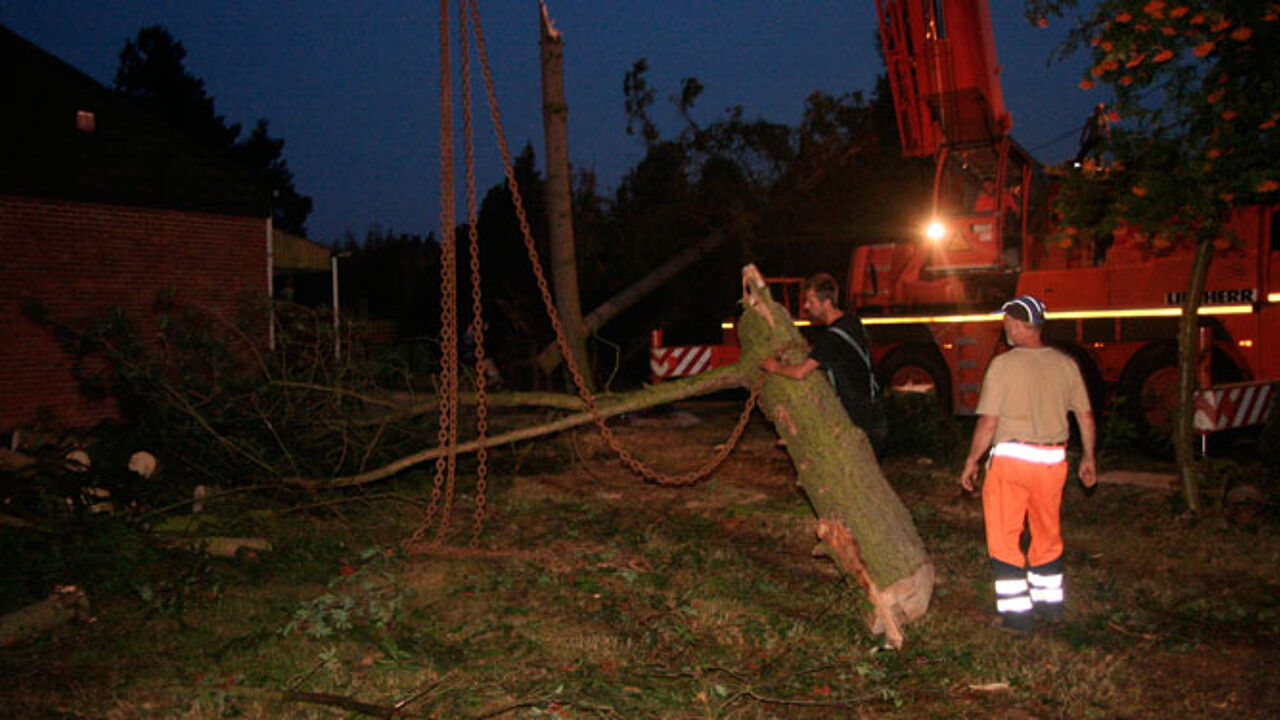 The thunderstorms started around 6pm yesterday. The orbital road in the city of Genk had to be closed, as a busy crossroads between the Zuiderring and the Westerring had been inundated. Motorists that tried their luck and ventured out in the water, were confronted with engine problems and couldn't continue. In the city centre, several cellars in private houses were flooded. Fire services also had to intervene to remove fallen trees.
Hasselt was also hit by the sudden change of weather, after some very hot days. Gusts of wind caused damage in the city centre. In Bilzen, the area around the station was hit by excessive water levels.
In Heusden, a whirlwind caused havoc in the area Berkenbos. Dozens of trees were uprooted. One house was hit by three fallen trees. A big tent of a youth movement was lifted from the ground and blown away. There were no casualties.