Man gets stuck in toilet at Ghent Festival
The Ghent Festival is having its last-but-one day on Sunday. On Saturday, an estimated 150,000 people visited the festival. No major problems were reported, except for some smaller incidents here and there. In the Baudelo Park, a man was found sleeping under a pile of rubbish.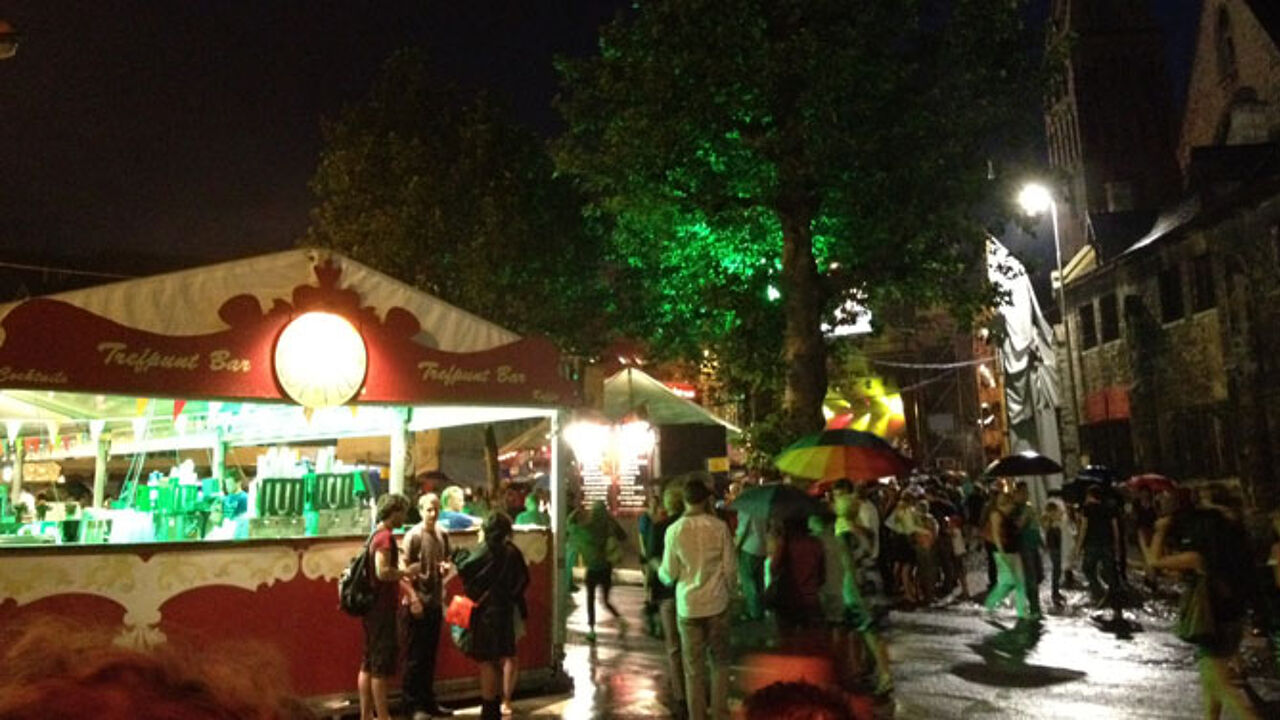 Around 3:30am passers-by saw the doorhandle of a container moving up and down. The toilet container was located at the Saint Michael's Bridge near the Korenmarkt. The people informed the police and it turned out that a man had been locked up in the container when it was closed for the night. The man, someone in his twenties, had been locked up for about half an hour.
Local police had a quiet night. "There were five reports of brawls, but nothing big", says police spokesman Manuel Gonzalez. "Despite the heavy rain (photo), many festival-goers just continued partying in wet clothes afterwards."
A strange story comes from the Baudelo Park near Saint Jacobs. Police had to "save" a man from under a pile of garbage. "One of our teams noticed two feet sticking out from under a pile of rubbish. Apparently, a festival-goer had installed himself on a piece of cardboard to take some sleep, after which other festival-goers dumped their garbage on the same spot." The man was okay, he told the police he had slept well.
On this last-but-one day, the Flemish singer Raymond Van Het Groenewoud is one of traditional acts. Most concerts and all kinds of other events are all for free.