Fasten your seat belts, please!
The Belgian government is launching a new campaign to encourage every motorist to wear a seat belt. This is obligatory, but still research shows that 1 in 6 motorists in Belgium is not wearing one. The State Secretary has announced that fines are going up.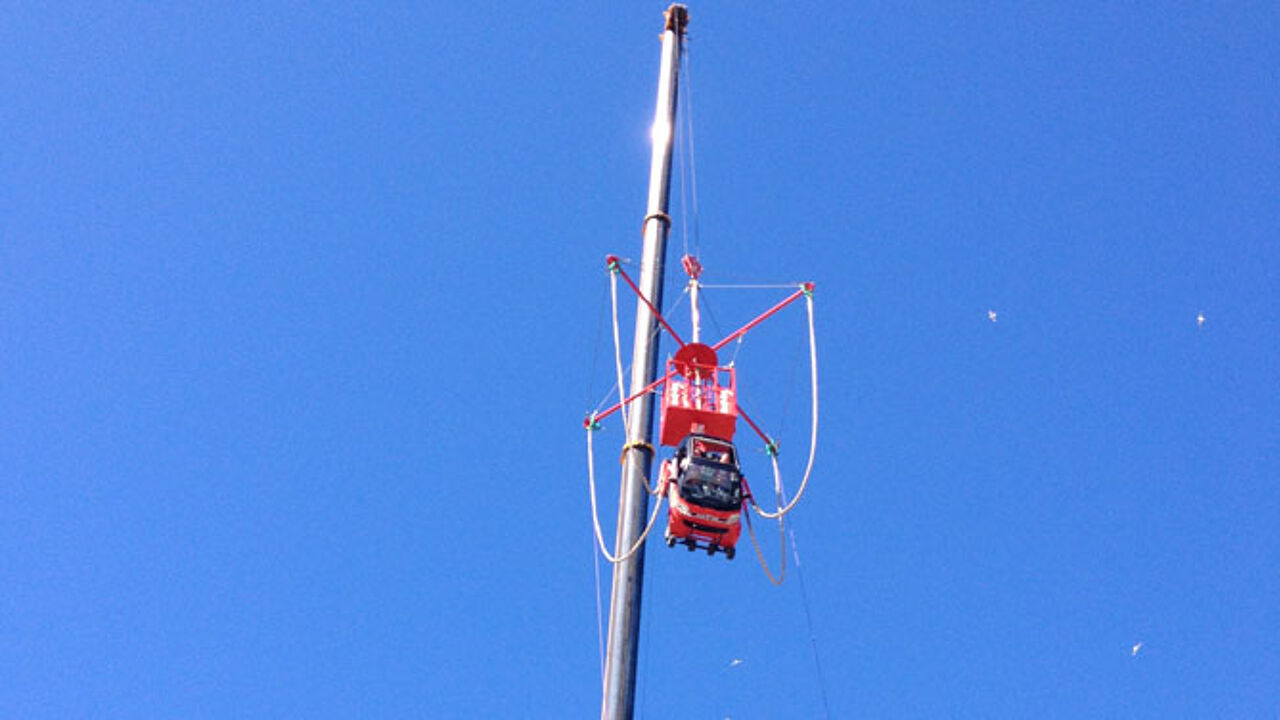 The new awareness campaign will run from 5 August to 1 September. The Belgian State Secretary for Mobility, Melchior Wathelet, defends the initiative, pointing to the fact that there are still quite a number of persons on Belgian roads that are not wearing a seat belt, parents or children.
"Research shows that 14 percent or 1 in 6 persons sitting in the front is not wearing a seat belt. Still, the risks are big and it's the easiest way to protect yourself", Mr Wathelet says. He adds that fines for not wearing a seat belt are going up, from 50 to 110 euros for adults and from 50 to 165 euros for children.
The Belgian Institute for safer traffic (BIVV) made a promotion film today on the Heizel site. To show people how big the impact of a car accident is, a car was towed up high in the air. Next, the car made a kind of bungee jump in order to avoid a crash. "If the car would have crashed onto the ground, it would have been the same impact as if you had a car accident driving 50 km/h", is the message.