It's official: Friday was the hottest day of the year
It's now official: Friday was the hottest day of the year. Temperatures climbed to 34 degrees Celsius and even 36 in the Kempen area, the VRT's weather presenter Sabine Hagedoren explained. It was a lot cooler at the coast. The Met Office warns against heavy thunderstorms on friday night, especially in the east of the country.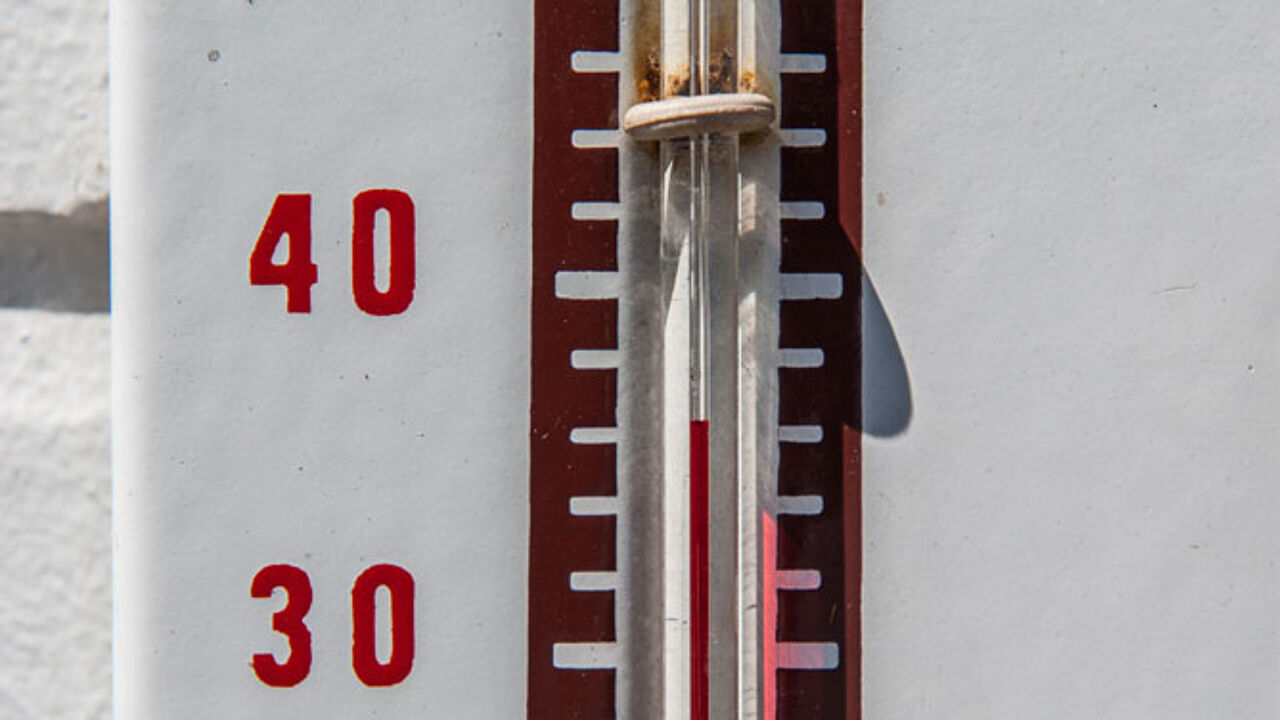 It was also the hottest 2 August on record, although we still have to wait a bit longer to know the exact maximum temperature. The previous record went back to 1921. Last night, the temperature in Ukkel didn't drop below 22 Celsius, which made it the warmest night of the year.
The all-time record of the highest temperature ever recorded in Ukkel, stands at 37.4 degrees and goes back to 27 June 1947. This record was not broken in Ukkel.
Rain coming from the west will bring colder temperatures tonight and the following days. However, the weather should stay mostly sunny next week as well. The Met Office is warning against heavy thunderstorms tonight, especially in eastern parts of Belgium.
Alarm phase 2
On Friday, it was alarm phase 2 due to the heat. The alarm phase is the highest but one on the scale. It implies that hospitals are preparing to receive extra patients, and that nursing homes are stepping up efforts to make life comfortable for their residents. Doctors and emergency services are stand-by to step in if needed.
The federal government also issued a number of tips on its website. Most of them are quite obvious, others include a solidarity message for elder people
stay out of the sun as much as possible
if you do take a place in the sun, protect yourself well with sun cream
drink enough: on hot days like these, you are advised to drink 1 litre of water more than normal
refrain from hard physical exercise
if you know aged people that are living alone, try to visit them to check whether they are okay, and maybe to help them out with certain their tasks like shopping. You can also present yourself at the local social service OCMW in your town to ask if anything can be done