It's gold for Belgium at the World Games!
Bart Swings won the 10,000 metres roller skating event (track) at the World Games in Cali, Colombia. It's Belgium's second gold in Cali. Swings had started as the big favourite, but had to fight hard to obtain the gold. "It was really tough".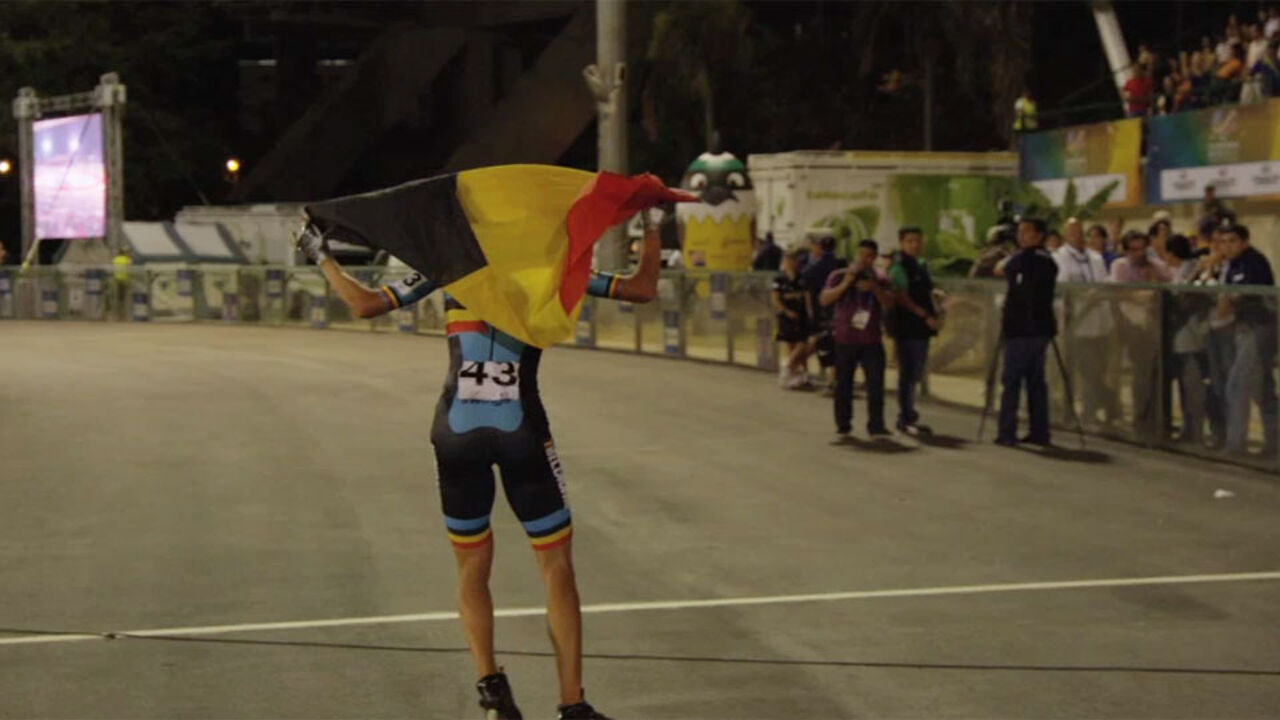 In the men's 10,000m elimination race, Bart Swings advanced Yan-Cheng Chen of Taipe and Felix Rijhnen of Germany, who took the bronze. However, Swings had to battle it out with Chen for the gold, and thought that his opponent would come out on top.
"I actually thought I would have to be content with the silver", Swings explained just after the race. "The guy from Chinese Taipe had gone and I didn't know if I could catch up with him." The Belgian had to dig deep to collect enough points during the race to claim the gold. "This is my first medal at the World Games, and it's a gold one. Super!"And it's not finished yet: Bart Swings hopes to claim another medal in Colombia.
Belgium has 7 medals at the World Games now: 2 gold medals, 2 silver and 3 bronze medals. Rob Woestenborghs earlier took the World Title in duathlon, a combination of cycling and running.
The World Games are the Olympic Games for non-olympic sports.