A comfortable win for Anderlecht
After last weekend's embarrassing defeat at home against Sporting Lokeren, Sporting Anderlecht needed to prove that they are a force to be reckoned with in their second match of the season away at Cercle Brugge. The Champions did so in style, winning 4-0 with two goals in each.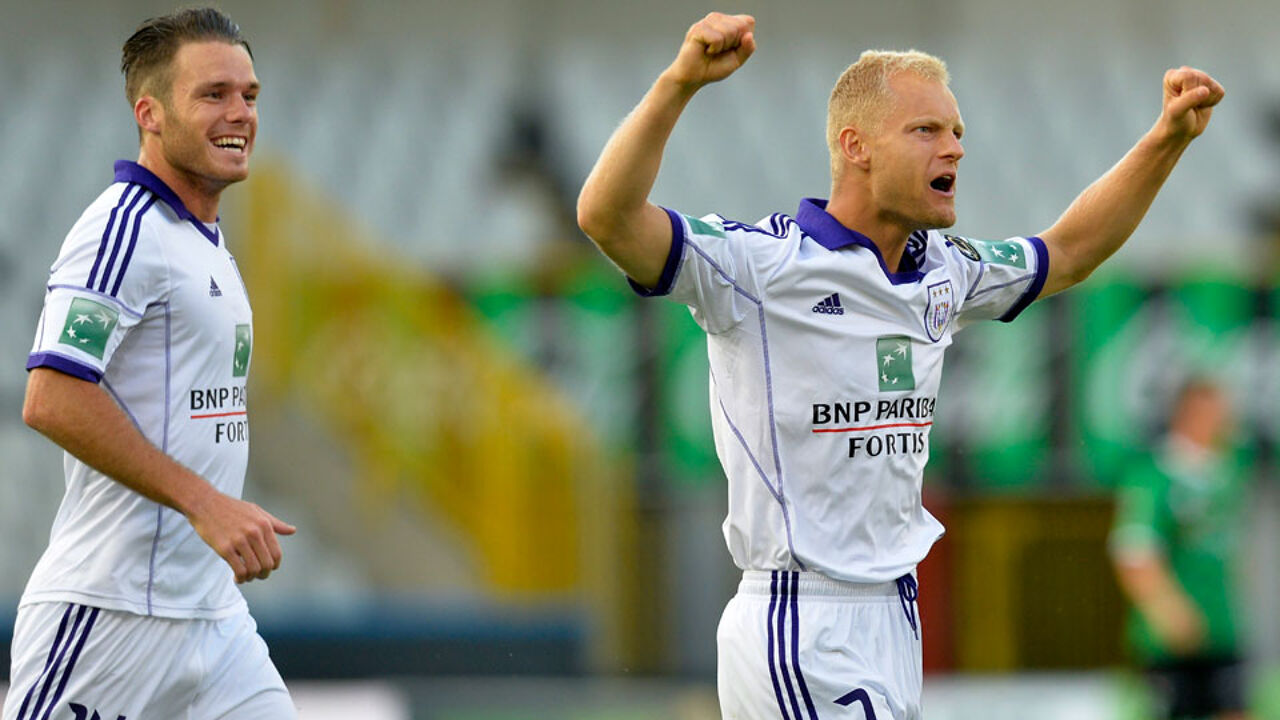 Cercle started the match with ten Belgians in their line-up; the only foreigner was their striker Junior Kabananga. Anderlecht had youngster Tielemans in their starting line-up. New-comer Milivojevic was on the bank as was Demy De Zeeuw.
Despite the heat, the match got off to a frenzied start. Cercle was first on the attack. However, it was Anderlecht that scored on 8 minutes through Deschacht.
Cercle tried to draw level with Kabananga pushing forward for the home side. However, Mbemba defended well for Anderlecht and Proto's goal only came under threat on a couple of occasions.
Anderlecht went two up 5 minutes from half time when Suarez (photo) found the back of the net.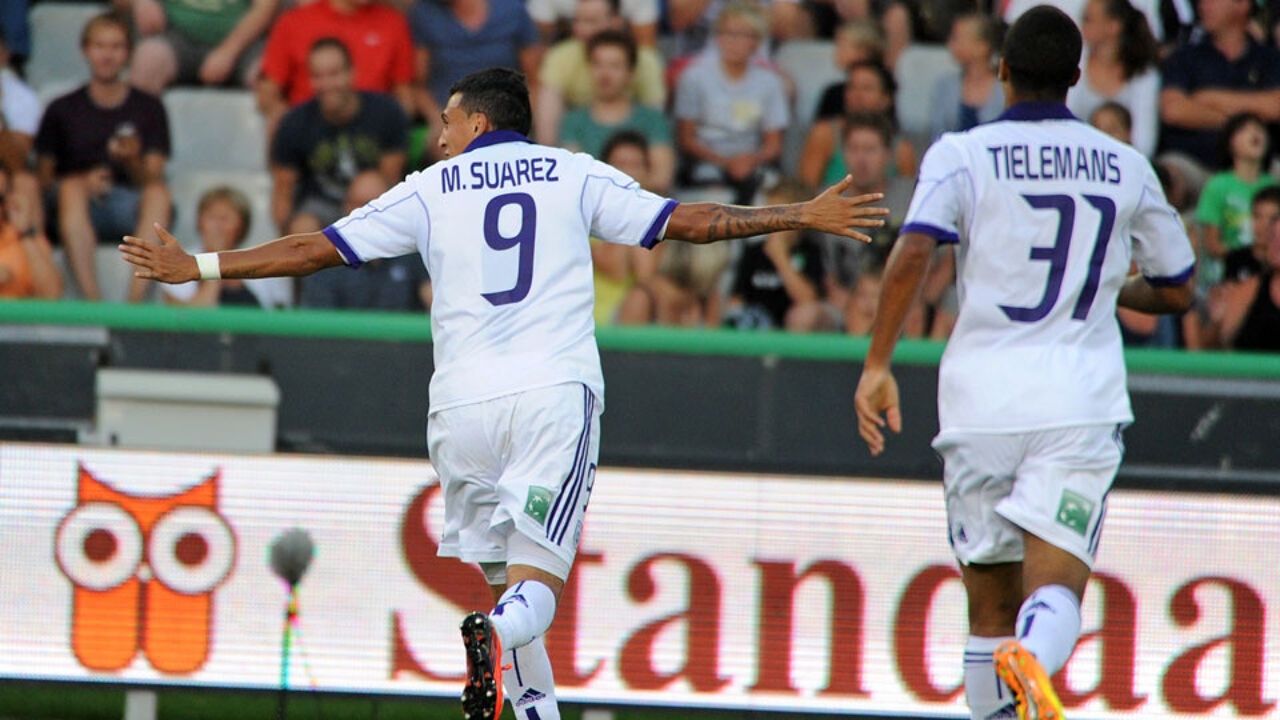 Bruno hero of the Second half
At the start of the second half Cercle brought in Uchebo in for Boi. However, this did little to change the run of play and Anderlecht went three up five minutes in with a fantastic long rang shot from Massimo Bruno (photo).
Despite being 3-0 down Cercle didn't lose heart and both Kabananga and Smolders came close to scoring.
However it was not to be and Bruno made it 4-0 to Anderlecht on 57 minutes.
Cercle deserved a consolation goal, but an alert Proto was able to keep a clean sheet and the match ended 4-0 in the victors' favour.