Fewer newspapers sold in Flanders
The number of newspapers being sold in Flanders has fallen by 0.8% over the past 12 months. The figures for newspaper sales were published by the Centre for Media Information on Friday. Despite the general fall in sales, the quality newspapers 'De Tijd', 'De Standaard' and 'De Morgen' saw their sales increase slightly. However, this was due the increased popularity of their digital editions.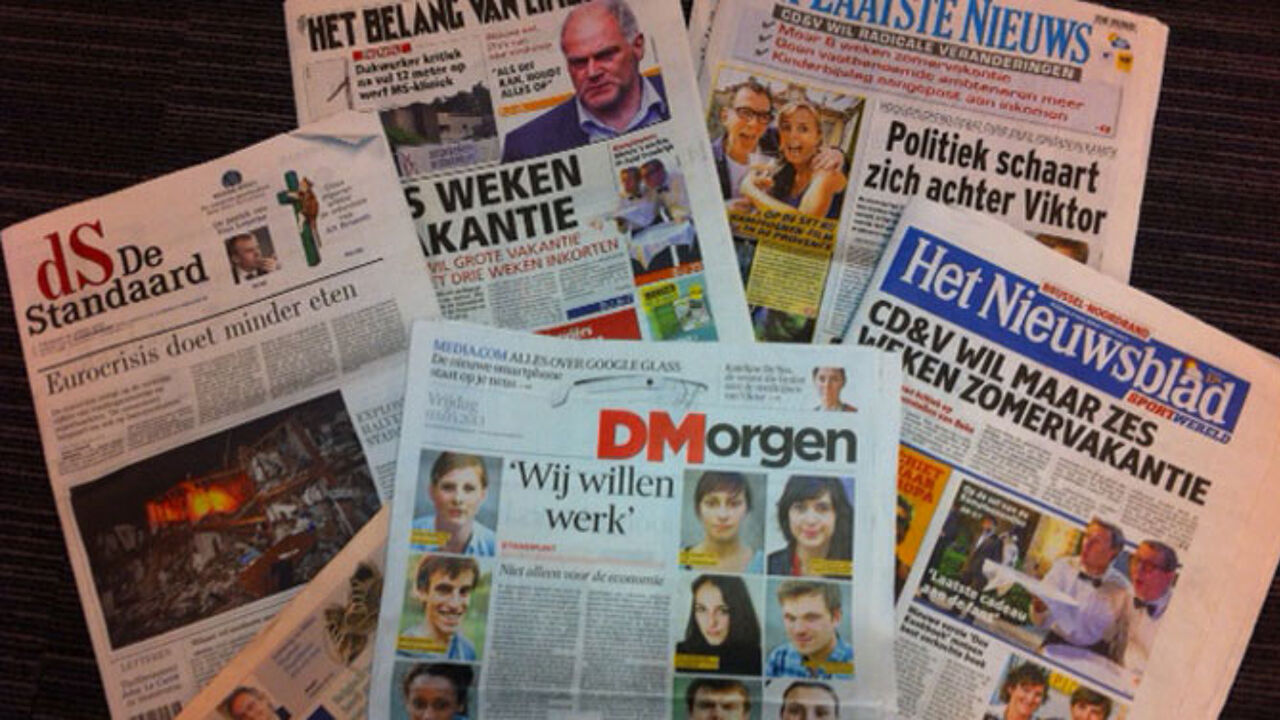 On average the Flemish press now sells 922,426 newspapers a day in Belgium, down 7,662 copies on a year ago.

Only the quality papers saw a modest increase. De Morgen is up 0.1%, De Standaard 0.3% and De Tijd 1.3%. These increases are thanks to the growing popularity of digital newspapers. Sales of the paper versions of the newspapers fell by 1%, 0.7% and 7.3% respectively.
All the popular titles have lost ground. The most popular Flemish daily remains Het Laatste Nieuws/De Nieuwe Gazet with average daily sales of 286,708 copies, down 0.4% on last year.
Sales of Het Nieuwsblad/De Gentenaar are down by 0.9% on last year while Het Belang Van Limburg has seen its sales fall by 2.4% .Sales of Gazet van Antwerpen were down 3.1%. The fall in paper-only sales for all of these titles is greater still.