Aurore Ruyffelaere remembered
Several hundred people have attended a remembrance ceremony at the Erasmus Athenaeum School in Deinze (East Flanders) for Aurore Ruyffelaere. Ms Ruyffelaere, a teacher at the school, was murdered on her way home from the Ghent Festival in the early hours of Saturday 27 July.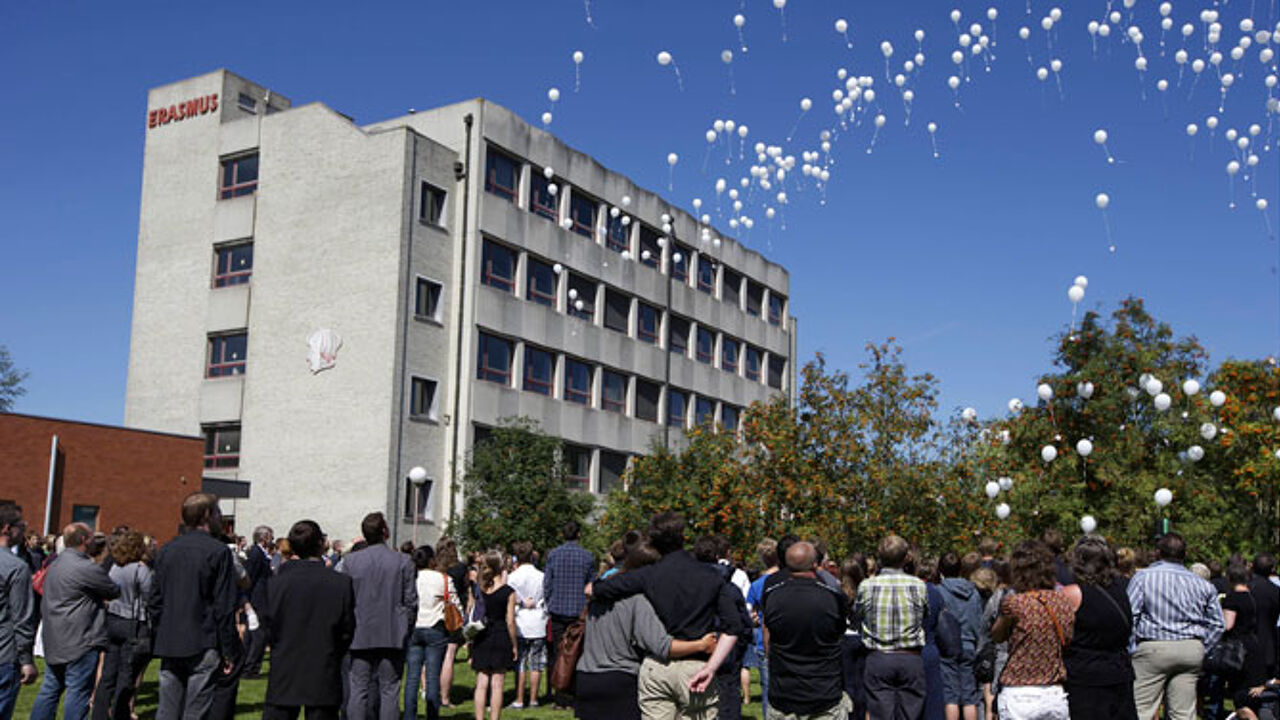 The remembrance ceremony began with the planting of tree outside the school's refectory. Then dozens of balloons were released. Each balloon had a photograph of the murdered 29-year-old attached to it. On the back of the photographs, colleagues, pupils and friends of Aurore Ruyffelare wrote messages of tribute to her.

The ceremony moved then inside to the school refectory where around three hundred people, mainly pupils, former pupils, colleagues and former colleagues of the murdered teach were in attendance.
Aurore Ruyffelaere's funeral will be held on Wednesday at the Westlede Crematorium in Lochristi (East Flanders).