New motorway road works starting soon
On Sunday evening and over the next few days a number of new sets of road works will be starting on the region's motorway network. Some junctions and lanes will be closed to traffic.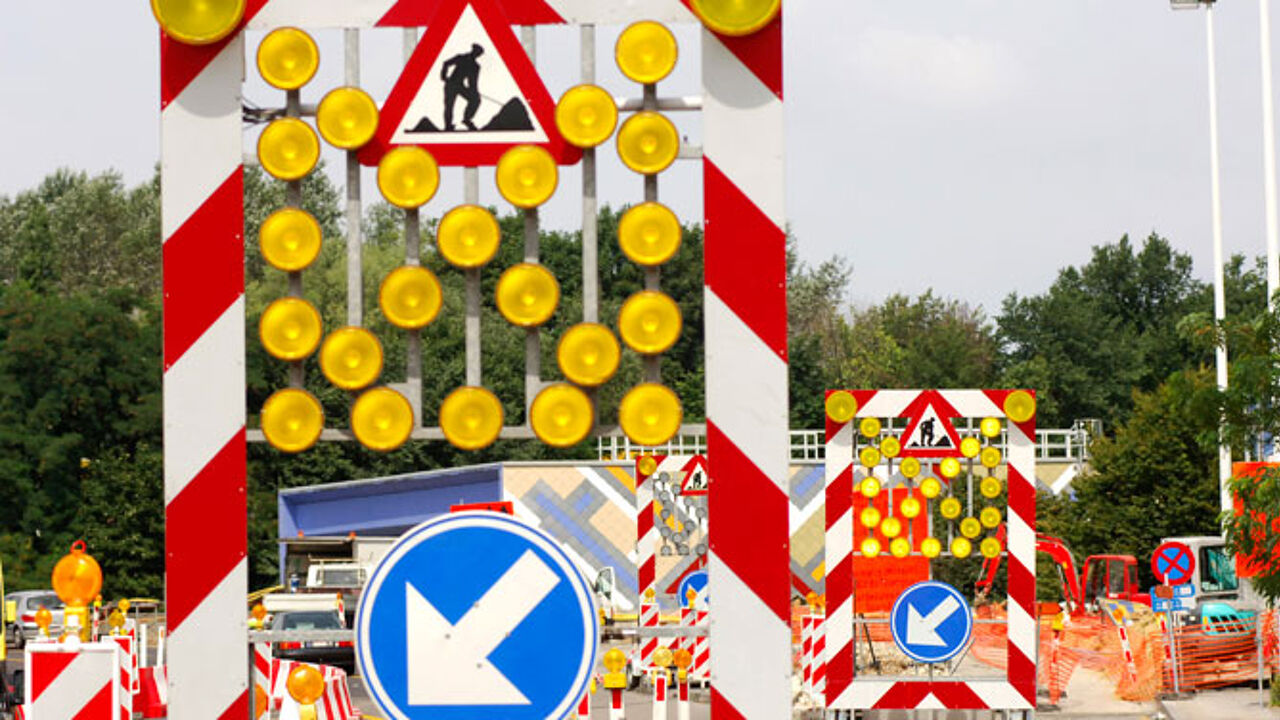 REPORTERS
Work to erect sound shields along the Antwerp-bound carriageway of E19 motorway at Kontich (Antwerp province) means that the Kontich junction will be closed from 6pm on Sunday.
The Flemish Roads and Traffic Agency says that it expects the work to take until the beginning of next month. Traffic will be restricted to three lanes and a 70Km/h speed limit will be in force on the stretch of motorway next to the road works.
One lane in Wezembeek-Oppem
From Monday until 31 August road works will mean that just one lane in each direction will be available to traffic on the Brussels orbital motorway at Wezembeek-Oppem (Flemish Brabant).
The lane closures will only apply at night and will last until 31 August. The lane closures are necessary to allow work to repair the bridge that carries the De Grunnelaan over the motorway.
One lane will be closed from 8pm with a second lane being closed from 10:30pm. All the closed lanes will re-open each morning at 5:30am.
Lane restriction on E313
From Tuesday 6 August a number of lane restrictions will come in to force on the E313 Antwerp to Hasselt motorway.
A contraflow will be in force between Ham (Limburg) and Geel-East (Antwerprovince) and between Harentals-West and Massenhoven (both Antwerp province).
For four nights just one lane will be available in each direction. This is to allow for prepartitory work to be carried out for resurfacing to the motorway that is due to start on 20 August.