Wins for Genk, Lokeren and Zulte Waregem
Four of this weekend's matches in the Belgian First Division were played on Saturday evening. KRC Genk, Sporting Lokeren, Zulte Waregem, maintained their 100% records with wins against OH Leuven, RAEC Mons and KV Kortrijk respectively. The match between Sporting Charleroi and Waasland Beveren ended in a one all draw.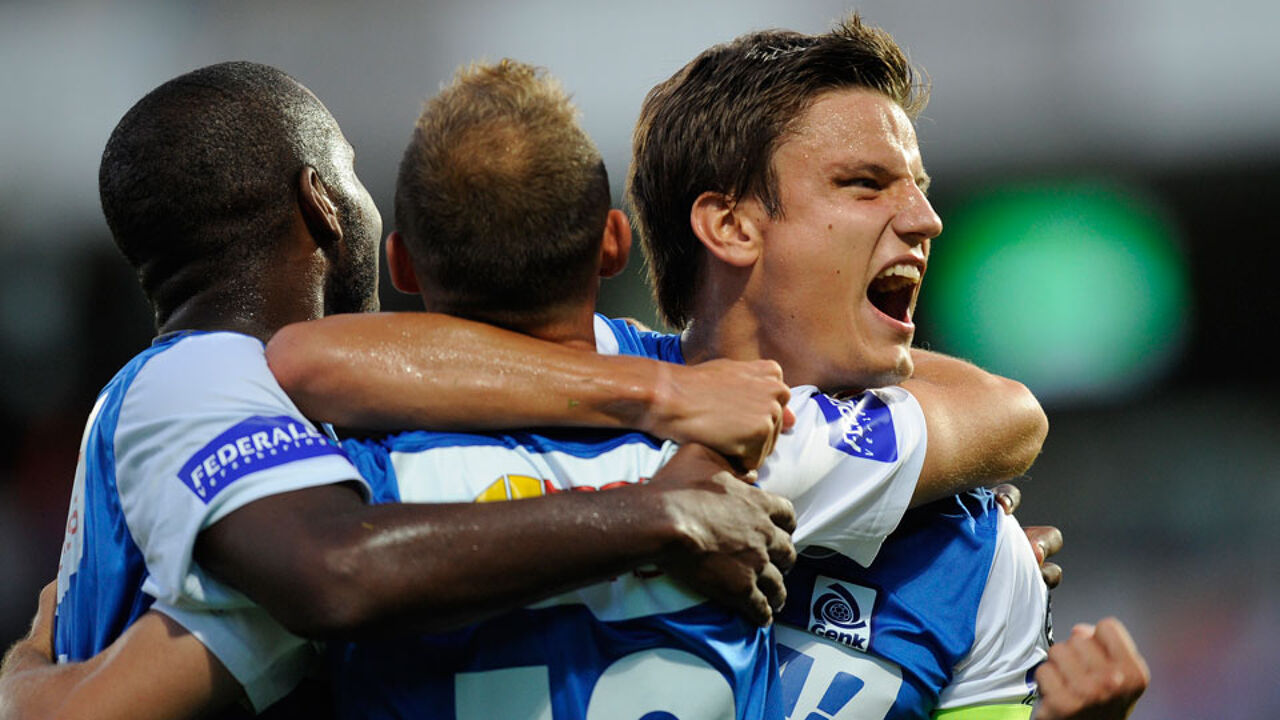 A first half with few chances seemed to be going to end goalless. However a blunder by the OHL defender Robson allowed Genk's Jelle Vossen to put the ball past Logan Baily to make for a half time score of 1-0 in KRC Genk's favour.
The Genk Coach Mario Been brought in Fabien Camus for the second half and this proved to be a wise move. KRC Genk was now clearly the stronger team creating chances early on.
This superiority was rewarded by a second goal for the visitors through Buffel (on 59 minutes. Camus made it 3-0 to Genk four minutes later. A second Thomas Buffel goal a quarter of an hour from time put the final nail into OHL's coffin. Genk had chances to widen the score still further.
However, it was OHL's Evariste Ngolok that scored the final goal of an event second half, four minutes from time. The match ended 4-1 to KRC Genk. The Limburgers have 6 points from their first two games.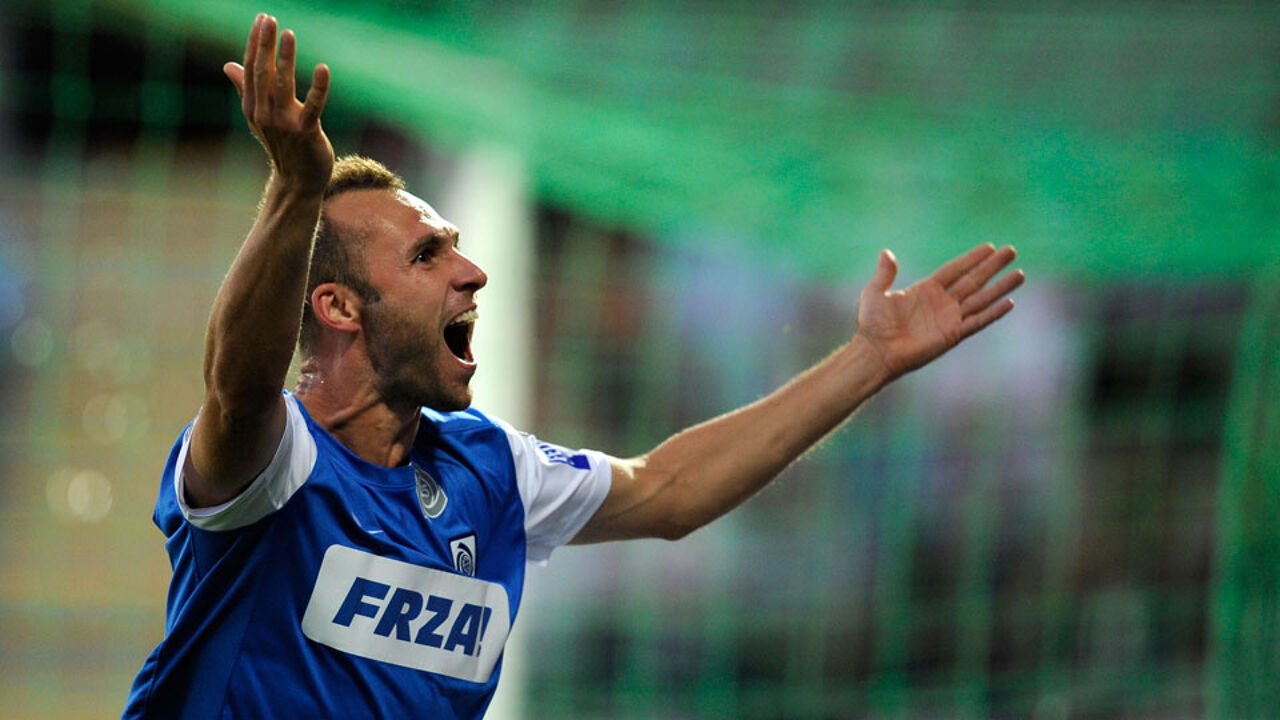 Lokeren comes back to beat Mons
Sporting Lokeren continued their good start to the season with a 2-1 home win against RAEC Mons.
Mons was in the lead for half the match after Amor Angel put them one p on 23 minutes.
However, two second half goals, by Remacle on 67 minutes and Taravel (photo) on 78 minutes saw Sporting Lokeren take all six points.
The East Flemings maintain their 100% record with 6 points from 2 games.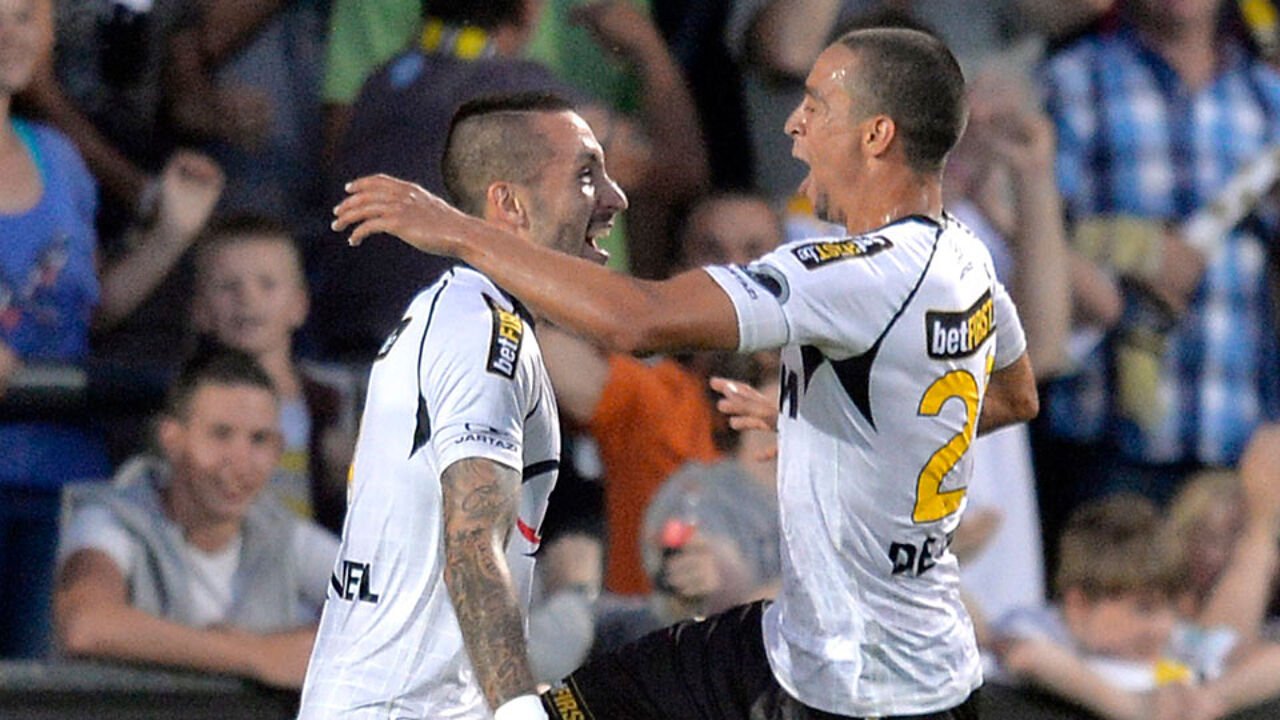 Late goal gives Zulte Waregem derby win
After their disappointing performance in Tuesday evening's Champion's league qualifier against PSV Eindhoven, Zulte Waregem needed to prove that the can still cut the mustard in the derby against near-neighbours KV Kortrijk.
Despite the rumours in recent days it was Davy De Fauw and not Thorgan Hazzard that captained the Zulte Waregem team.
The match seemed to be headed towards a goalless draw when Olafur Skulason (photo) scored the winning goal for Zulte Waregem just 4 minutes from time.
Zulte Waregem maintain their 100% record with 6 points from 2 games.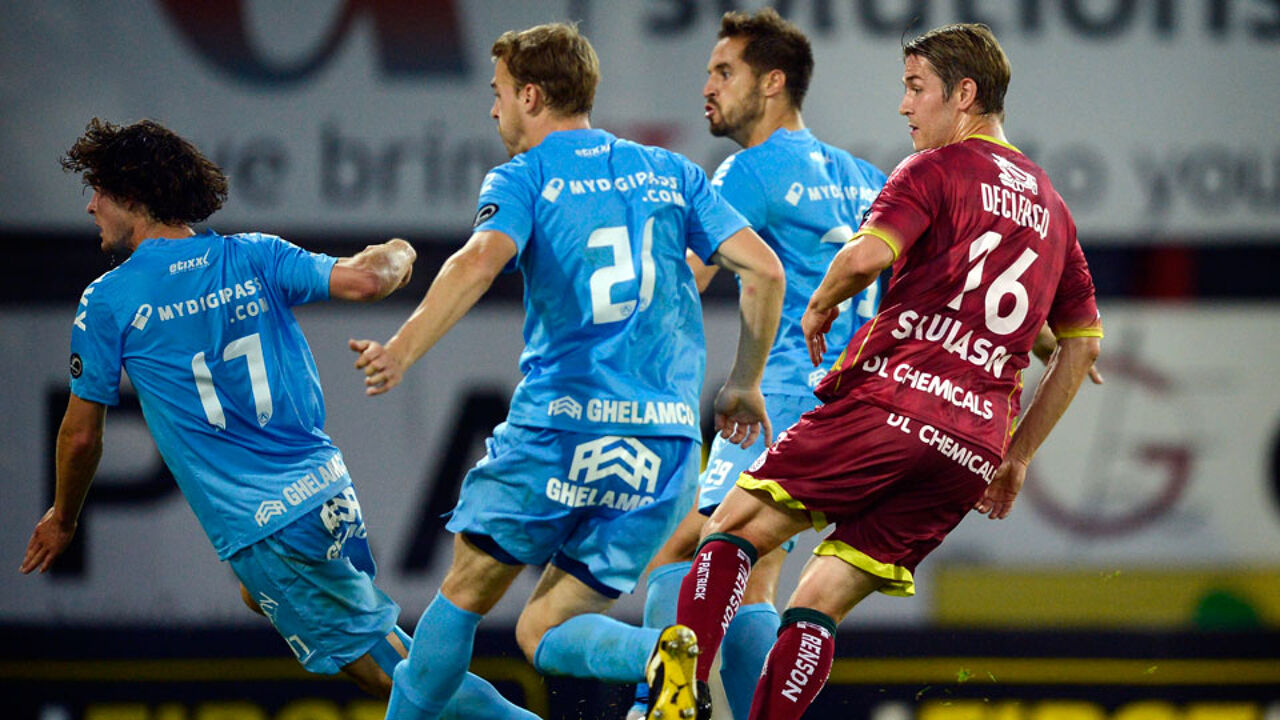 Veselinovic saves the day for Waasland Beveren
A goal in the final minute of play by Dalibor Veselinovic (photo) salvaged a point for Waasland Beveren in their match away at Sporting Charleroi. Charleroi had taken the lead on 76 minutes through Milicevic.
An eventful match with seven bookings and plenty of chances ended in a one-all draw. Waasland Beveren have two points from their first two games. Sporting Charleroi has one point.