"Silver Y" dominant in Flemish gardens
During the weekend, the environmental organisation Natuurpunt organised a big butterfly count. The Silver Y came out on top. This type of butterfly is actually a kind of moth, but it's also very active during the day. Leaving out the night butterflies, the most frequently spotted day species was a Peacock butterfly (photo below).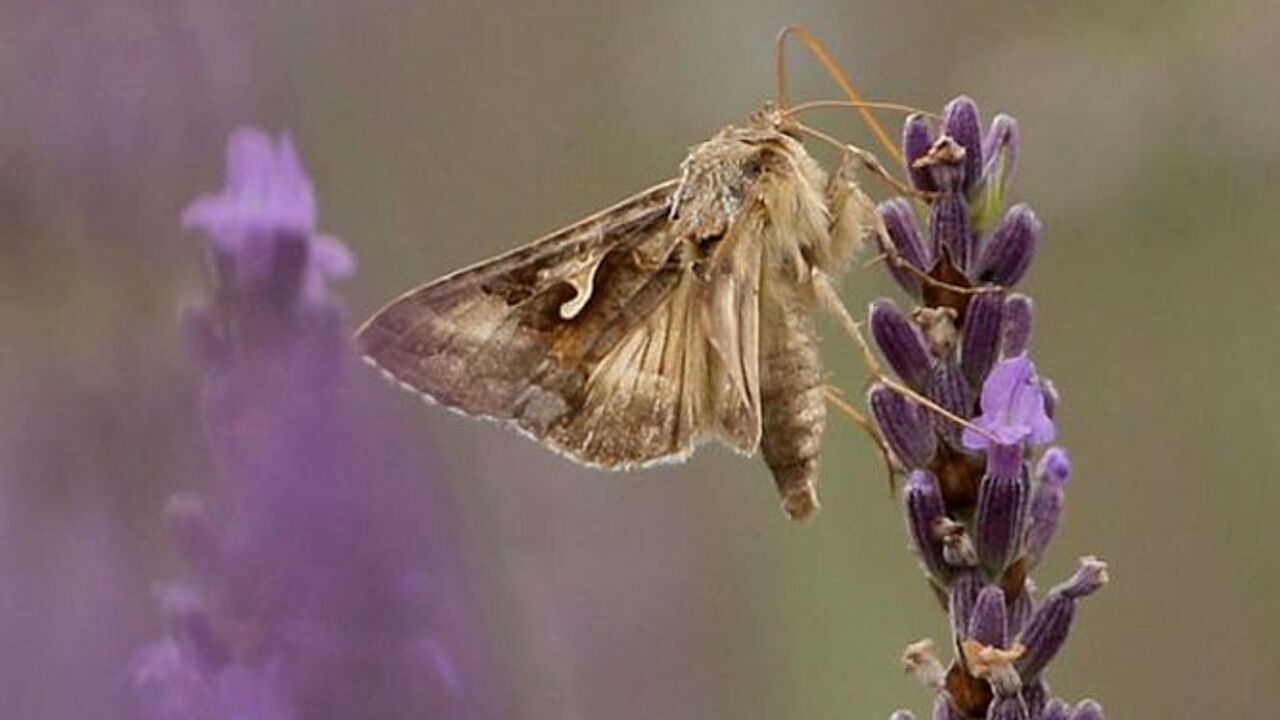 Natuurpunt had asked people to spot butterflies in their garden and to report online which butterflies they had seen, and how many times. The butterfly count was big success, as the number of people taking part almost tripled compared to last year. They spotted quite some butterflies: 25 per garden on average, compared to 15 last year. This is probably due to the hot weather during the past weeks.
The Silver Y is a medium-sized moth with a wingspan of 30 to 45 mm. The centre of each wing shows a silver-coloured mark in the shape of the letter Y or like the Greek letter Gamma, hence its Latin name Autographa gamma. The butterflies live in the area of the Mediterranean Sea but can also migrate to our region during long hot spells.
Like last year, the Peacock butterfly came out on top in the section day butterflies. It was spotted in 70 percent of the gardens. Yesterday evening, some 4,000 families had reported the results of their butterfly count online, but this is still possible until 8 August. More information can be found on vlindermee.be