Lab-grown hamburger: the food of the future?
Annemarie Vangeenberghe of the Belgian Farmers' Union Boerenbond thinks that the lab-grown hamburger cannot be commercialised in two or three years' time, and that it could take decades. Maybe other options emerge in the near future.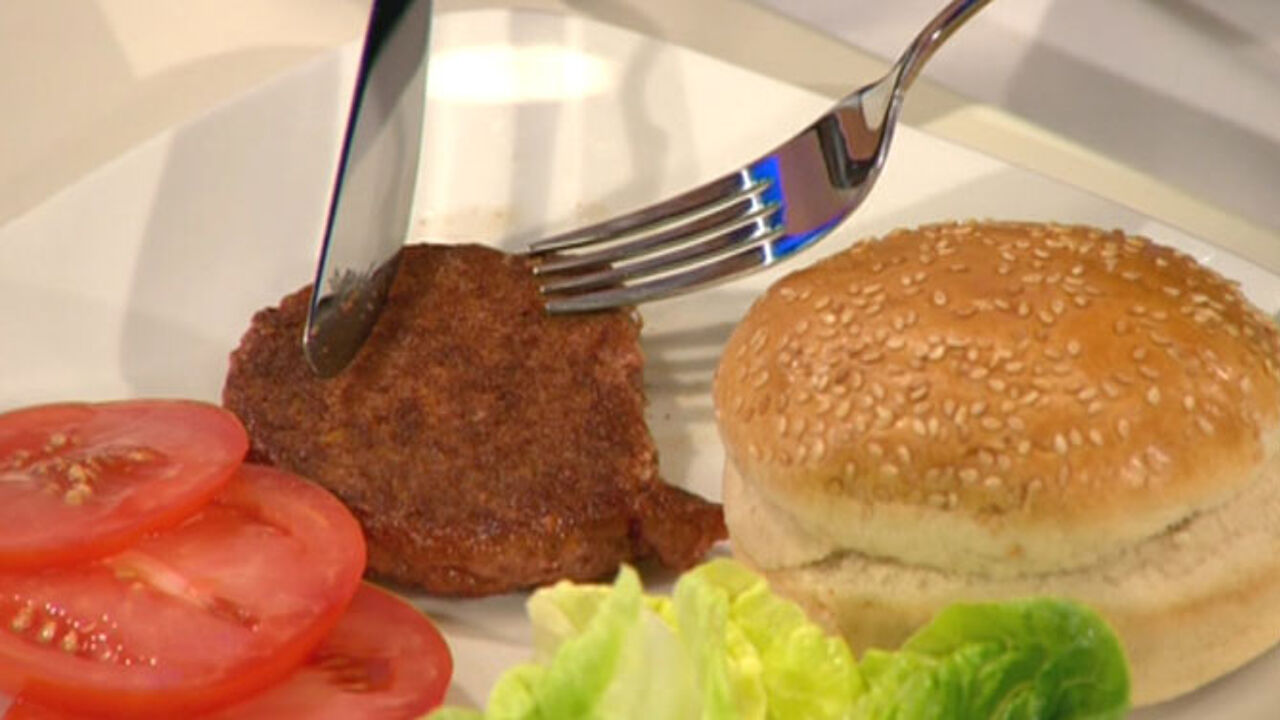 The hamburger, made from cow stem cells, was tasted by two volunteers in London yesterday. The Austrian nutritionist Hanni Ruetzler and the American journalist Josh Schonwald gave it good marks for texture but agreed there was something missing. "I miss the salt and pepper", said Ruetzler, while Schonwald confessed it was difficult to judge a burger "without ketchup or onions or jalapenos or bacon."
Nevertheless, the general impression was that it's not a bad attempt at all. The main problem seems to be the price: 250,000 euros. As the research has been done and the hamburger is on the plate, the main question now is whether it's possible to produce this hamburger on a big scale in the (near) future?
The Boerenbond welcomes the initiative, but Ms Vangeenberghe thinks the answer to that question is "no". "Absolutely not. I think we are talking about a project that could take decades."
Could it challenge the traditional steak? "You have to know that the meat sector is also looking for alternatives to reduce the impact on the environment. It's constantly changing, trying to reduce our ecological footprint. Now, the sector's footprint is big due to massive soya imports. But they are looking for alternatives, and I think that these will emerge before the lab-grown hamburger is on the shelves."