Roads Agency removes illegal signs
Road signs that have been put in place along main roads by shop-keepers, restaurateurs and café-owners without official permission are being removed by the authorities. The initiative to remove the signs is part of the Flemish Roads and Traffic Agency's road sign plan.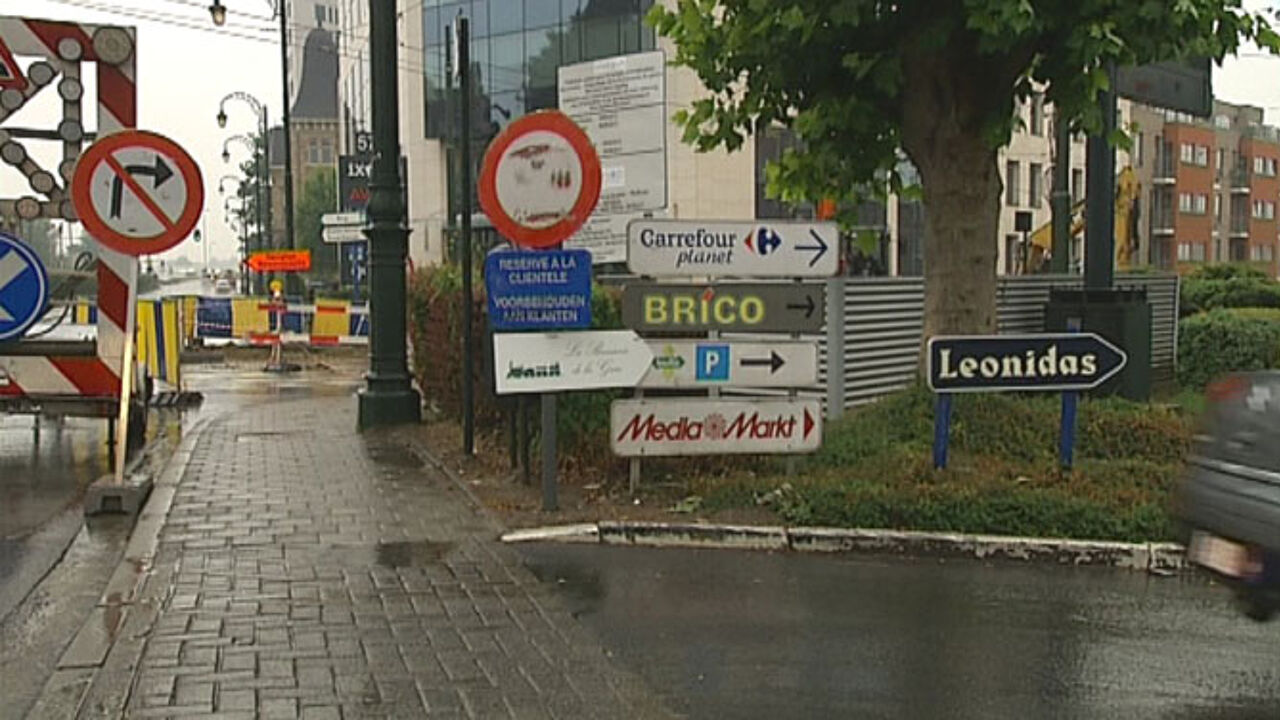 Not everyone is happy that the signs are being removed. The small business associations say that the Roads Agency's action is "too drastic". .
Wherever you drive in our region you can't fail to miss signposts along the roadside directing you to a local restaurant, shop or bar. This is in addition to the multitude of official sign posts. Some of these are no longer accurate or are simply outdated. The Flemish Roads and Traffic Agency decided it was time to take action and has drafted a road sign plan.
Part of the plan involves tackling the issue of home-made and unauthorised road-signs placed by companies, traders and those in the hospitality industry. Roads Agency inspectors are currently removing such signs from road sides across Flanders.
The Agency's Ilse Luypaerts told the VRT that "It's really difficult to prove who put the signs in place. We can't just go around accusing people.
"This is why we have decided to keep the signs we've taken away at our depot. If people see that their sign has gone and they want it back they can always contact us and arrange to collect it.
"Customer-friendly policy rather than punishment"
The small business association Unizo believes that the roads agency's action is acting too drastic and that traders are being bullied.
"We are of the opinion that the administration should be there to help people. The primary concern should be that traders are able to put up signs in a correct way and with a licence rather than simply removing sign.
The Neutral Self-Employed Syndicate says that more customer-friendly policies should be implemented rather than the authorities punishing traders. Many small-business people complain about "a lack of clear and easy to understand Information about the rules and procedures, a lack of flexibility and the long waiting and response times".