Champions League dream over for Zulte Waregem
The Belgian League runners-up lost 3-0 despite a much improved performance in the second leg of their Champions League qualifier tie against PSV Eindhoven on Tuesday evening. Already ready 2-0 down from last Tuesday's first leg, Zulte Waregem were going to need a small miracle if they were to go through to the final qualifying round of this seasons' UEFA Champions League.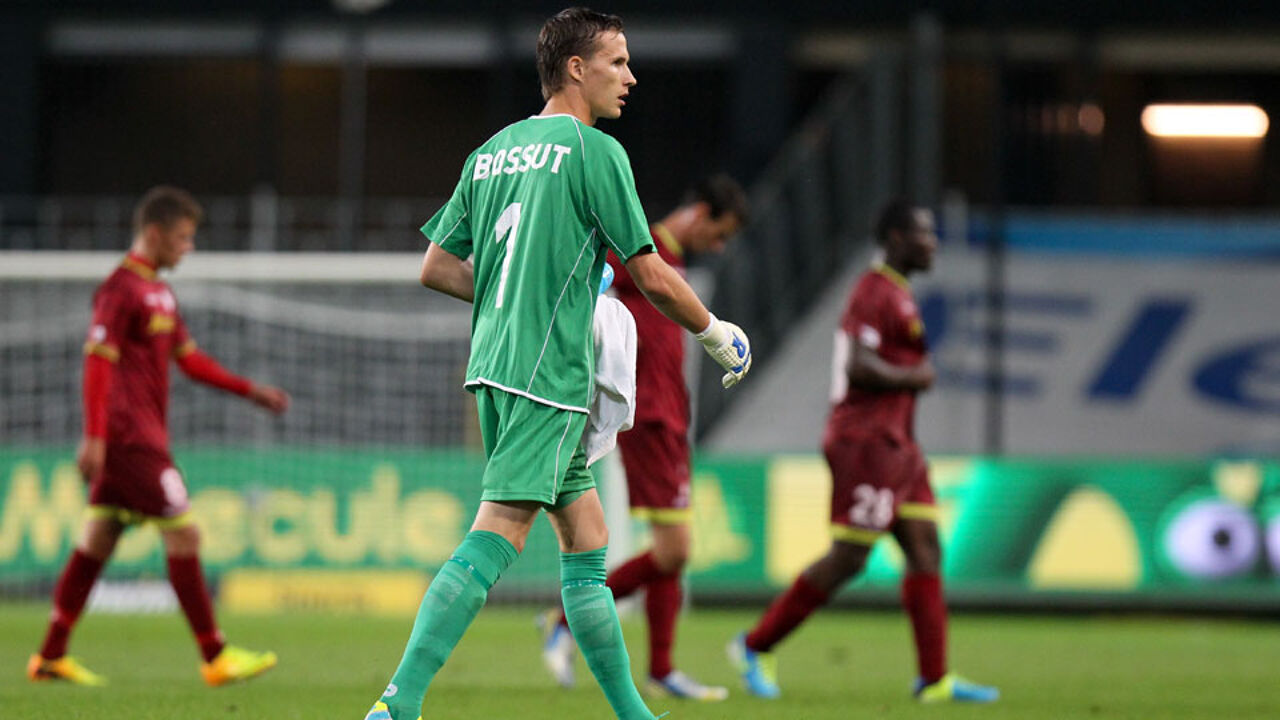 As Zulte Waregem's own Regenboog Stadium doesn't meet UEFA's standards for European competitions, Zulte Waregem were obliged to play the home leg of their tie at Sporting Anderlecht's Constant Vanden Stock Stadium.
Although thousands of Zulte Waregem supporters made the trip from East and West Flanders to cheer on their boys. The area reserved for the "home" crowd wasn't even half full.
The Zulte Waregem Coach Franck Dury opted for Malanda and Skulason in midfield and Codeau and Conte on the left. PSV was unchanged.
Zulte Waregem went on the offensive early on and this created an excellent chance for Mbaye Leye, who for reasons best known to him missed. PSV came into the match more as time wore on.
After the Zulte Waregem keeper Bossut (photo) had produced a great save to deny Tim Matavz, Depay shot wide off an empty goal. At the other end bot Karel D'Haene had a couple of half chances but was unable to find the back of the net. An enjoyable first half ended goalless.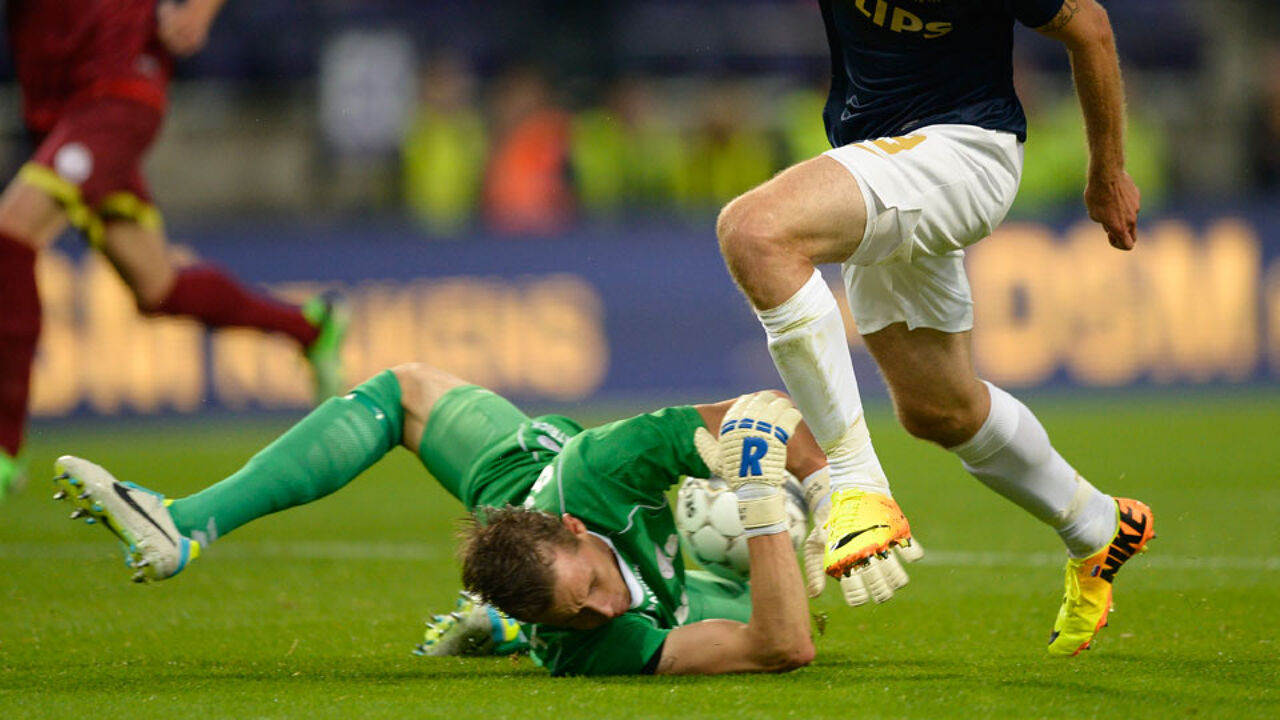 The start of the second half saw Zulte Waregem prove a match for PSV. Good goalkeeping from Bossut was able to deny Depay.
However, disaster struck on the hour when the Zulte Waregem defender Steve Colpaert was give his marching orders for clearing a Depay shot from the line with his hand. PSV's Tim Matavz scored for the Dutch side from the resulting penalty.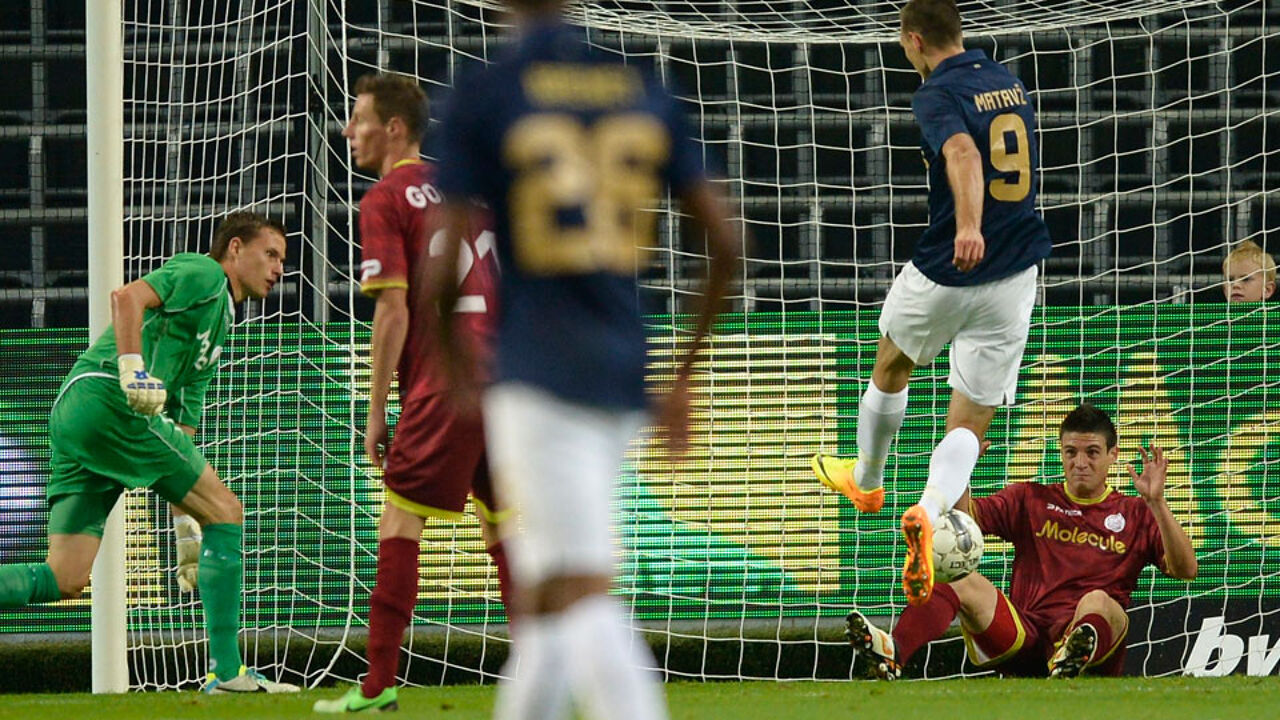 Despite being a goal (and a man) down, Zulte Waregem carried on playing attractive football. Their determination to continue to push forward did however, leave their defence wide open.
This left room for the PSV's 17-year-old Belgian youngster Zakaria Bakkali (photo) to score a world class goal a quarter of an hour from time. The match ended 30 after Bruno Godeau put the ball into the back of his own teams net after having tackled Maher.
The match ended 3-0 to PSV on the night and 5-0 on aggregate. Zulte Waregem will now play in the final qualifying round of the Europa League, while PSV are now just two matches away from a place in this season's Champions League.