Almost 7,000 survive "Walk of Death"
The "Walk of Death" (Dodentocht) in Bornem has come to a close. 6,923 participants succeeded in covering a distance of 100 kilometres (62.14 miles) by foot within the time limit of 24 hours. The weather conditions were perfect this year, organisers point out.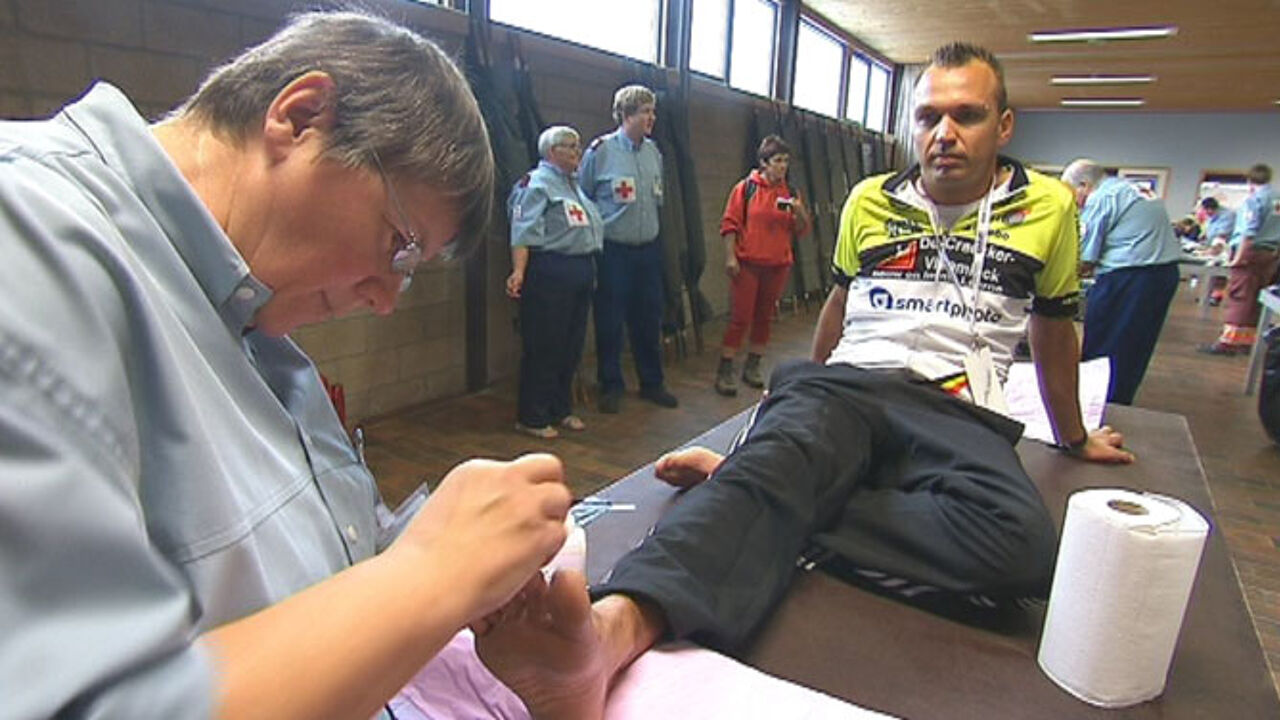 Some think it's crazy, others love the challenge: covering a distance of 100 km by foot. And that's not all: participants are confronted with a time limit of 24 hours.
Friday evening, at 9 pm, 11,175 people took the start of the Dodentocht in the centre of Bornem (Antwerp province). That's a record number. The 100 km flat course took the walkers through Ruisbroek, Breendonk, Steenhuffel, Buggenhout and Sint-Amands back to Bornem. This is the region just east of the River Scheldt where it meanders south of the city of Antwerp.
Some covered the whole distance running and arrived the morning after, but the majority just walked. They had until 9 pm yesterday to arrive, and 6,923 met this challenge, about two thirds of the total. It was not only a question of keeping awake, but also of dealing with physical woes. Blisters were bothering quite a number of participants (photos).
Organisers said the weather was fine this year. It was dry, not too hot and not too cold at the same time. "The weather conditions were perfect. We welcomed a record number of people and there were no major incidents. We are happy", organiser Francis Meeus said.