Borlée brothers cruise to 400m semis
At the World Athletics Championships in Moscow, Belgium's Borlée brothers cruised to the semi-finals in the men's 400 metres. The twin brothers are Belgium's best hopes for a medal in Moscow this week.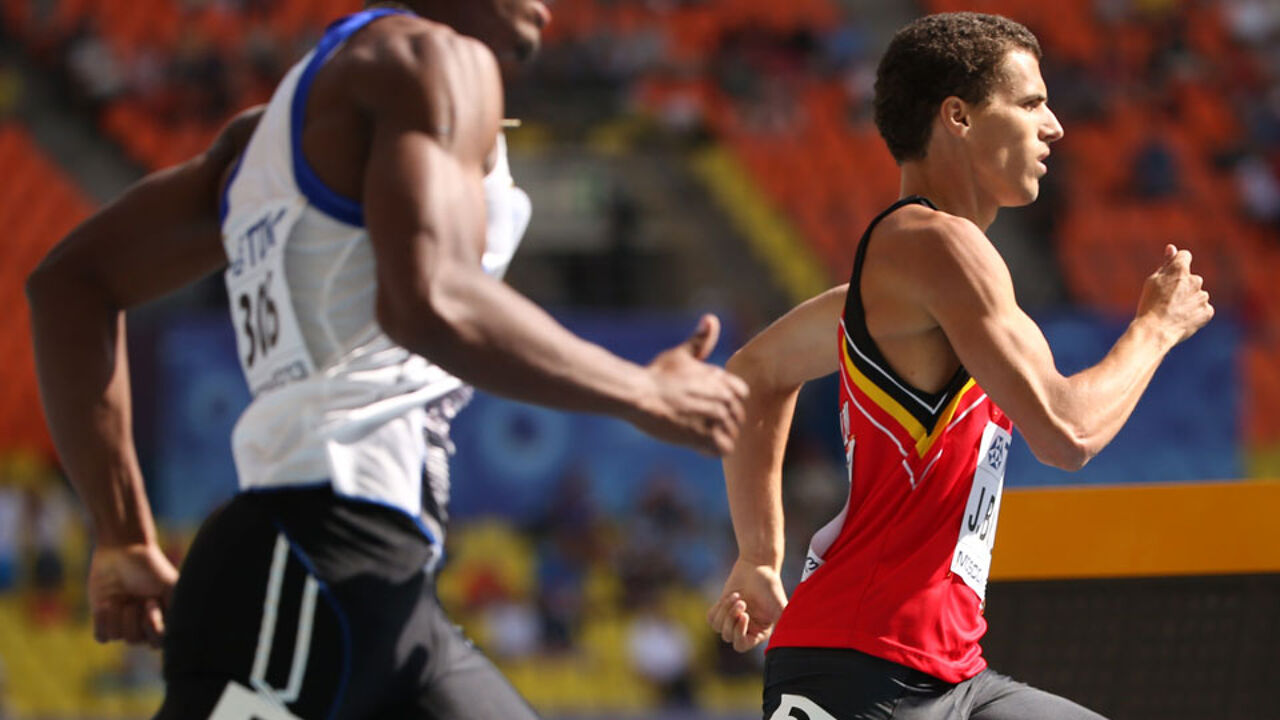 In the first heat, Jonathan Borlée took (photo on top) second place behind Tony McQuay of the United States in 45.24 seconds. In heat 4, Kevin Borlée (small photo) also managed second place, finishing in 45.32 behind Luguelin Santos of the Dominican Republic.
At this early stage of the competition, only two athletes set a time of 45 seconds or less: LaShawn Merritt of the United States (44.92) and Kirani James of Grenada (45.00). Both are hot favourites for the 400m world title. The Borlée brothers know they can't pose a real challenge to these two, but are confident that the battle for third place is an open battle and eye a bronze medal.
Last year at the Olympic Games, Jonathan Borlée started the competition with a Belgian record (44.43) but this time he learnt his lesson. "It wasn't easy to run so early in the day, but I am happy. I have a good feeling for the semi-finals on Monday." Kevin Borlée was also satisfied: "The aim was to start the championships well, which I did. In the last stretch, I was comfortable and I could spare some energy for the semi-finals."
Later in the week, Jonathan and Kevin Borlée also take part in the 4x400 metres relay race, together with their brother Dylan Borlée and Will Oyowé. The heats are on Thursday, the final is on Friday.