Record edition for Brussels Beach
Sunday marks the end of this year's edition of Brussels Beach. It was a record edition thanks to the excellent weather, the best since the festival was created in 2002. Since the start of the event on 5 July, Brussels Beach attracted some 400,000 visitors.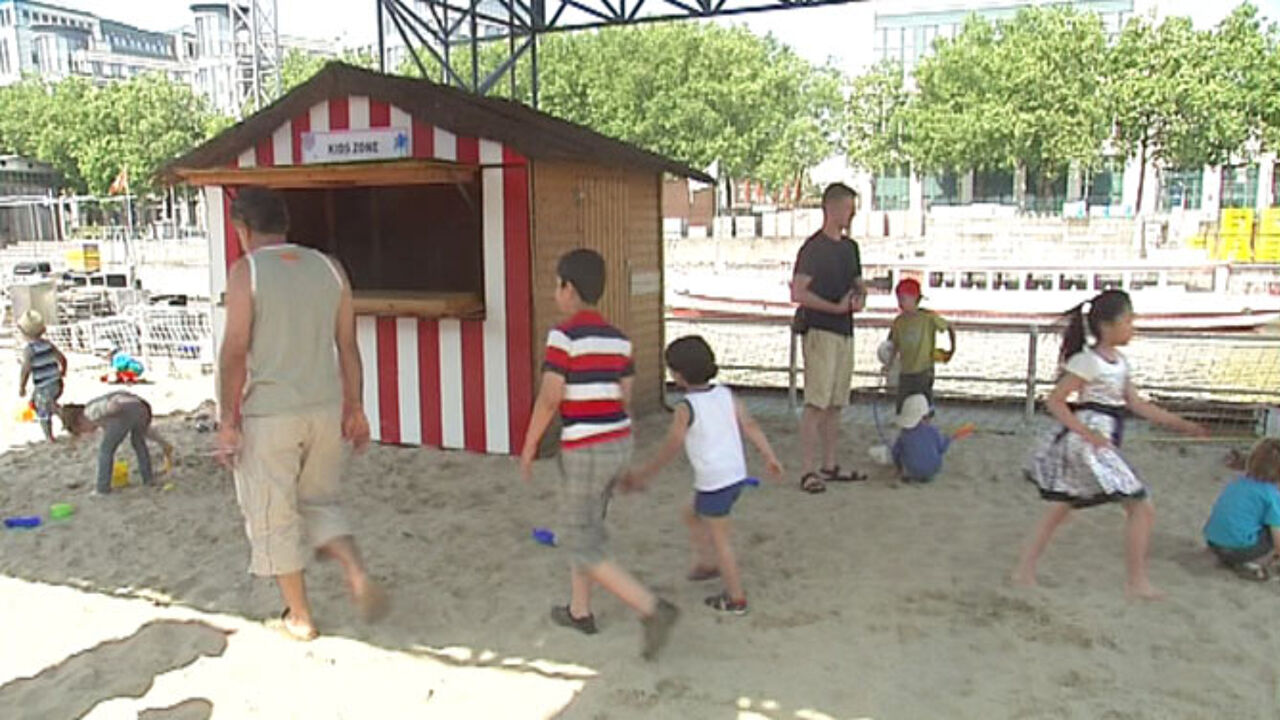 In a statement, organisers say they welcomed Brussels residents, Belgians and tourists from abroad, all people of different ages and backgrounds that found their way to the beach sand on the Akenkaai near Sainctelette. Apart from the traditional cocktail bars and exotic food stalls, Brussels Beach featured sports facilities (football, volleyball, table tennis etc.), concerts but also an outdoor cinema and watersport events.
The total of 400,000 visitors equals some 10,000 people per day. Last year, organisers had to be content with 200,000 to 250,000 visitors. 2011 also hadn't been a good year due to the many rainy days, but this year July had an average temperature of more than 25 degrees Celsius and lots of sunshine.
On the final day, the Brussels Alderman for Tourism Philippe Close and the Alderwoman for Culture Karine Lalieux (both Francophone socialists) attended a barbecue. It was on that occasion that this year's results were released.