"Everybody agreed that he deserved the bronze"
Belgium's Jonathan Borlée just missed a bronze medal in the men's 400 metres at the World Athletics Championships in Moscow. Borlée was edged out by Luguelin Santos in the final metres of the race and just came 0.02 seconds short of a medal.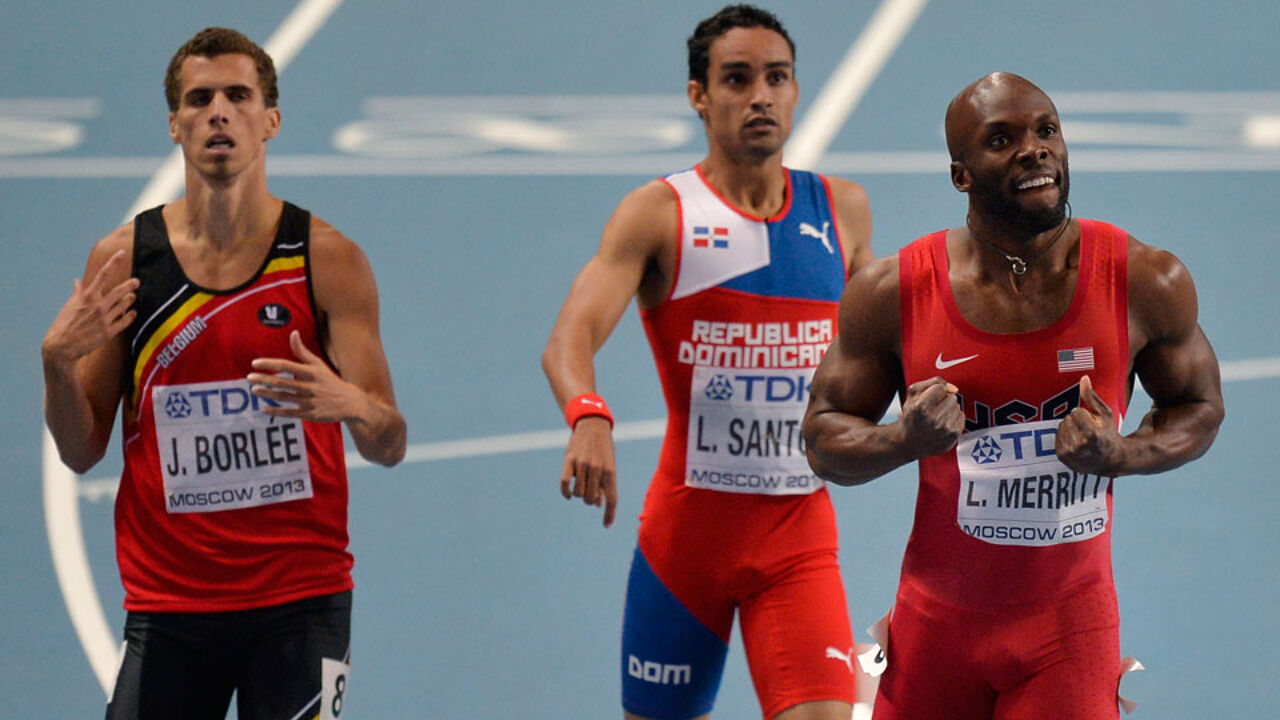 It was LaShawn Merritt of the United States who claimed the gold in 43.74 seconds. His big challenger, Kirani James of Grenada, faded in the final part of the race. The defending champion had to be content with a disappointing 7th place.
Jonathan Borlée looked set to grab a medal, but was passed on the line by Luguelin Santos of the Dominican Republic. Fast-finishing Santos had a time of 44.52, while Borlée stranded at 44.54. Just before, Tony McQuay had made it a double for the U.S. by clinching the silver in 44.40. 
Merritt, the 2009 World Champion, returned from a 21-month doping suspension in 2011. Four years after his first world title, he reclaimed the gold. "I was probably the hungriest person in the field", he told reporters.
Lane 8: a disadvantage
Another very hungry person was Jonathan Borlée, who wanted to wipe out the disappointment of his brother just missing the final. Borlée had to start in the outer lane however, where he couldn't see what his challengers were doing. Borlée had to run "blindly" as the other athletes were running behind him.
This turned out to be a crucial factor, as Santos was close on his heels in the final stretch in lane 7. Santos had a target and just caught the Belgian to snatch the bronze medal. "If Santos had been given lane 8 and Jonathan lane 7, then we would have celebrated a medal now", Wilfried Meert said, the organiser of the Ivo Van Damme Memorial. "I think everyone agrees that Jonathan deserved the bronze." Borlée set a personal season's best.