"Nederlands leren, a piece of cake"
The provincial authorities of Flemish Brabant have started a campaign to have more people learn Dutch. The campaign is aimed at non-Dutch speakers living in the "Vlaamse Rand", the Flemish municipalities around Brussels, in particular.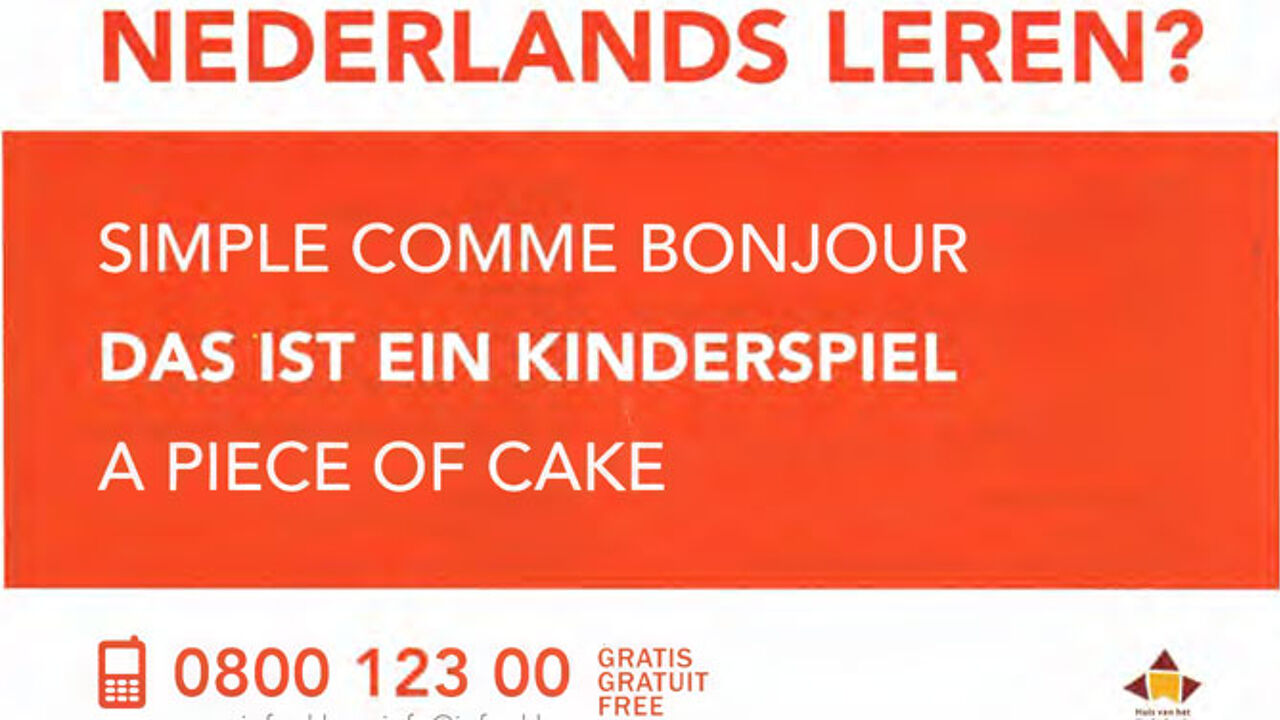 The campaign is launched under the title "Nederlands leren, simple comme bonjour" to address French speakers and "Nederlands leren, a piece of cake" to address English speakers among others.
The message is being spread by bakeries, groceries and night shops in the Halle-Vilvoorde area through 75,000 bread bags and 25,000 plastic bags. There and in the municipalities of Bertem, Tervuren, Kortenberg and Huldenberg local residents also receive a flyer in their letter box. There will also be information boards in public places and Facebook and De Lijn buses will also serve as channels to convince people to take Dutch courses.
"Flemish Brabant is entirely part of the Flemish Region, where Dutch is the official language. Learning Dutch will also enable immigrants or expats to integrate, take part in local community life and boost their chances on the labour market", says Tom Dehaene (Christian democrat) of the provincial authorities.
Those wanting more information can call the free number 0800/123 00, or they can visit the website of the Huis van het Nederlands in Brussels that offers free Dutch courses.