An investment of 5 million euros
In football, the Belgian champions Anderlecht presented Serbian striker Aleksandar Mitrovic to the press on Friday. Anderlecht paid 5 million in transfer fees for the player, which makes him the most expensive in the club's history.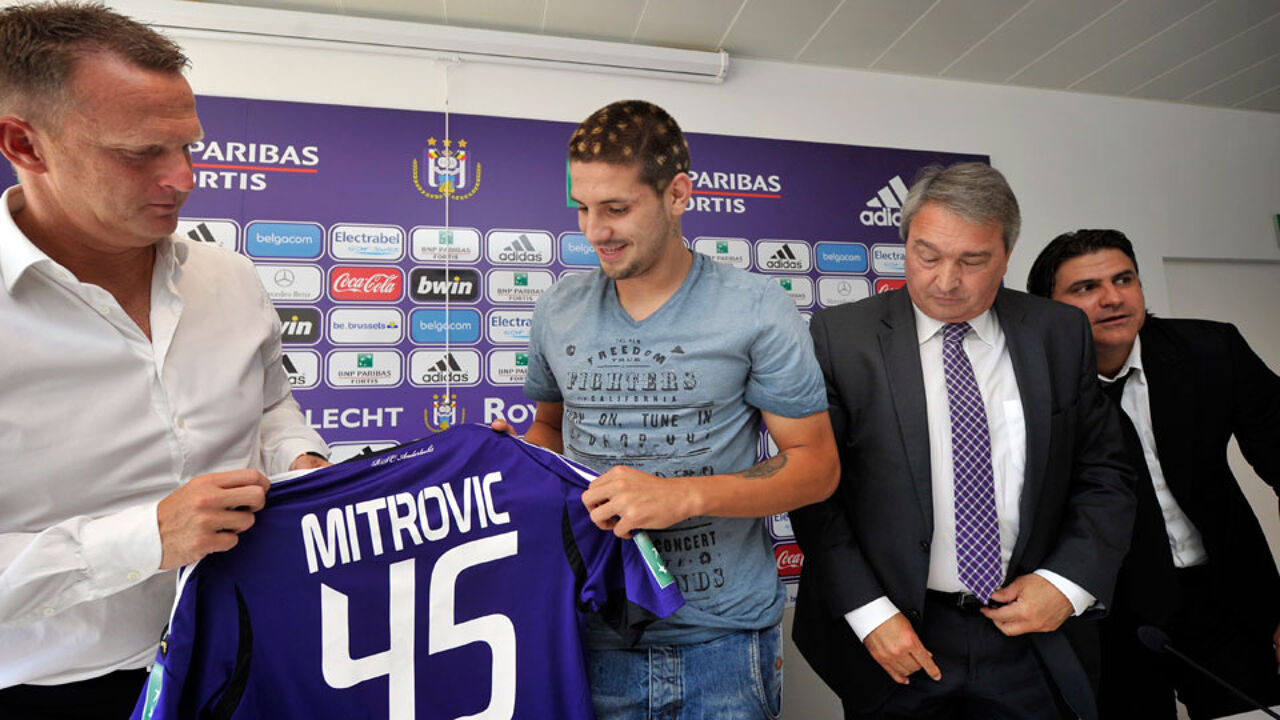 Anderlecht General Manager Herman Van Holsbeeck (small photo, background) is a proud man. Several other top clubs wanted Mitrovic, but Anderlecht won the battle for the promising 18-year-old striker.  Mitrovic currently plays for Partizan Belgrade, and will stay with the club until after the Europa League preliminaries. Mitrovic will move to Belgium on 29 August and will take the place of Dieumerci Mbokani, the Congolese striker that left Anderlecht in June, together with the Belgian striker Tom De Sutter. Anderlecht had to dig deep to get the player, but is sure it's making the right investment: "We will win these 5 million back", Herman Van Holsbeeck was confident.