Thorgan Hazard double keeps Zulte Waregem on track
In football, Sporting Lokeren downed Cup winners KRC Genk 3-1. Zulte Waregem defeated RAEC Mons 2-0 (photo: Thorgan Hazard), while Club Brugge just managed to squeeze past KV Mechelen (1-2). All three teams share the top position with 10 points from 4 matches and remain undefeated, but Standard still have one game left and can reclaim the lead with the maximum of 12 points if they move past OH Leuven this afternoon.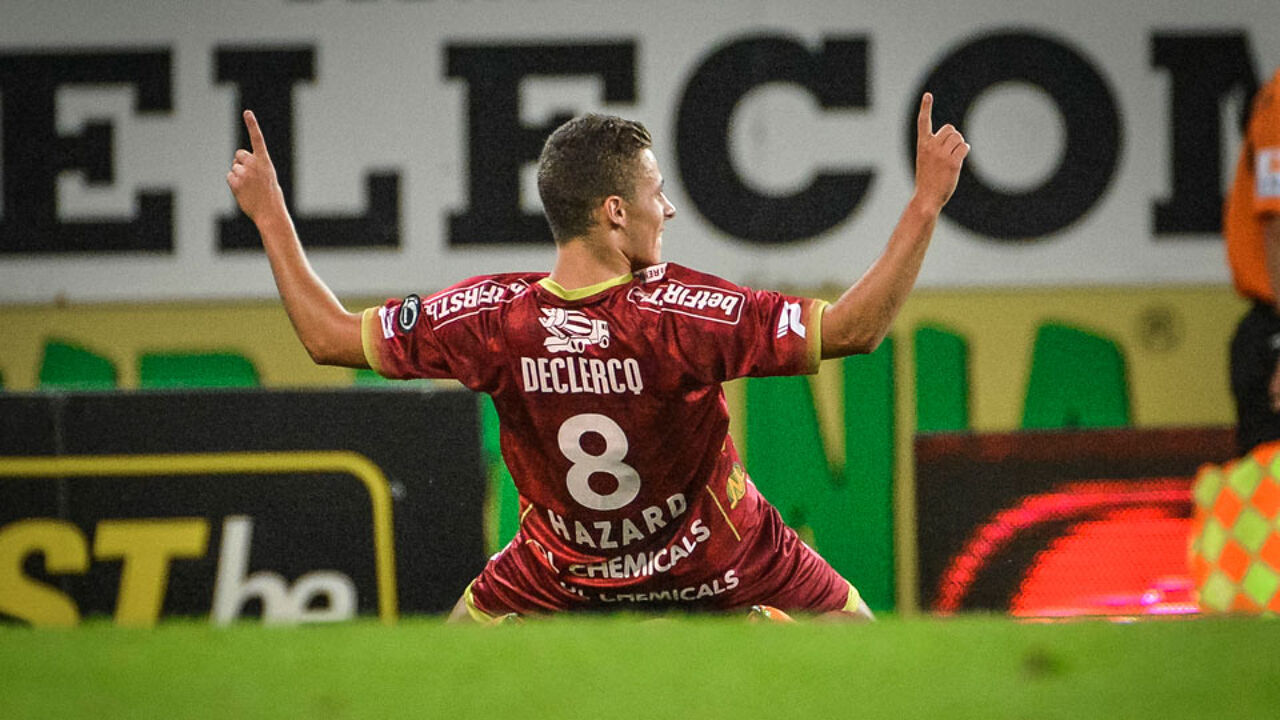 Lokeren-Genk was the summit match of the day. Revelations Lokeren, a modest club situated halfway between the cities of Ghent and Antwerp, are keeping the momentum after a strong last season and stunned Cup winners KRC Genk of Limburg 3-1.
When Bernard Komordzi equalised for Genk, wiping out an early Hamdi Harbaoui goal (photo), Genk looked set to steamroll through and to decide the match in the second half. However, the goal didn't come and surprisingly, it was Lokeren that managed to score. Goals by Denmark's Alexander Scholz and the Belgian sensation Hans Vanaken, scoring his third of the season in added time, sealed it for the home team.
"I just can't believe that 3-1 is the final score. The frustration is enormous", Genk coach Mario Been commented on the fact that Genk had the better chances, but still lost the match. "Like in the match against Standard, we should have won. But now we remain empty-handed (0 points from 2 matches) and then you must admit you didn't do well."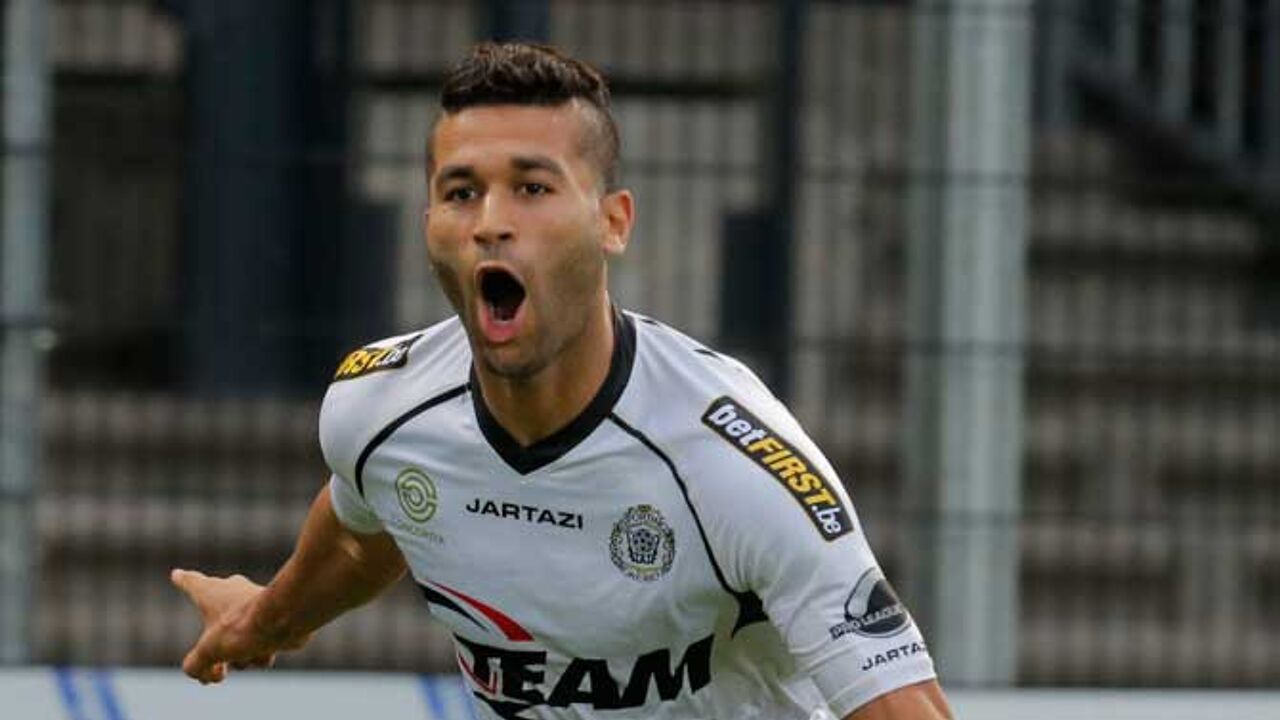 Thorgan Hazard steers Zulte Waregem past Mons
Vice-champions Zulte Waregem had a quiet evening, cruising past Mons 2-0. Thorgan Hazard (small photo) scored twice for "Essevee", as Zulte Waregem are dubbed, converting a penalty after only 3 minutes and doubling the score 3 minutes in extra time.
Club Brugge had no reason to complain after taking the three points home from Mechelen. The newly-arrived Belgian veteran midfielder Timmy Simons converted a penalty for Bruges 5 minutes from time to avoid a draw.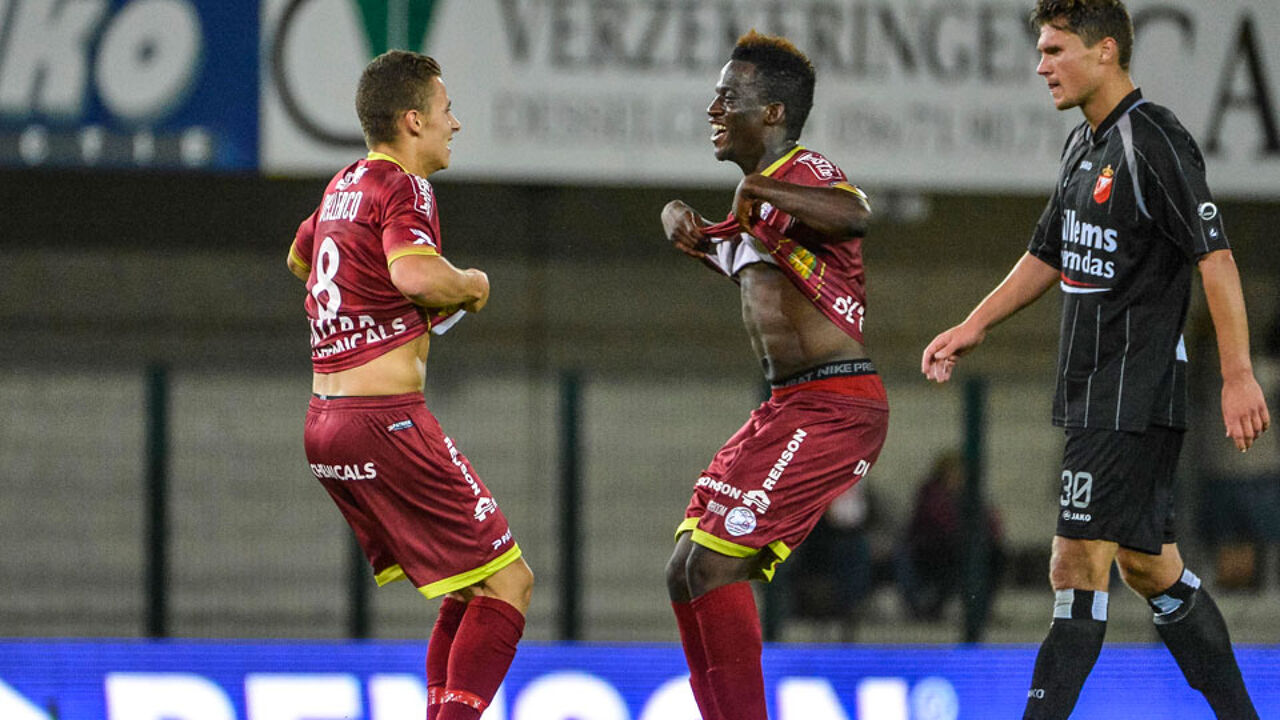 AA Gent avoid shock defeat in extra time
In other action, AA Gent (photo) needed a miracle to beat Lierse SK. Before their home crowd, Ghent were 0-1 behind after 90 minutes, but the "miracle" happened in extra time when substitute Christophe Lepoint headed home the equaliser, and with winger Yassine El Ghanassy scoring the winning-goal (2-1).
KV Kortrijk took the 3 points back home from Charleroi, beating the Zebras 2-1 in Charleroi. Winger Benito Raman, on loan from AA Gent, scored the winning-goal for Kortrijk in the first half.
Cercle Brugge posted their first win of the season after beating newcomers KV Oostende 2-0 in Bruges. Cercle scored twice before the break and move out of the relegation zone.