Earthquake most likely in Limburg
Scientific research undertaken across the continent of Europe has identified the Belgian provinces of Hainaut, Liège and Limburg as the most prone to experience a serious earthquake, though lighter tremors are more likely.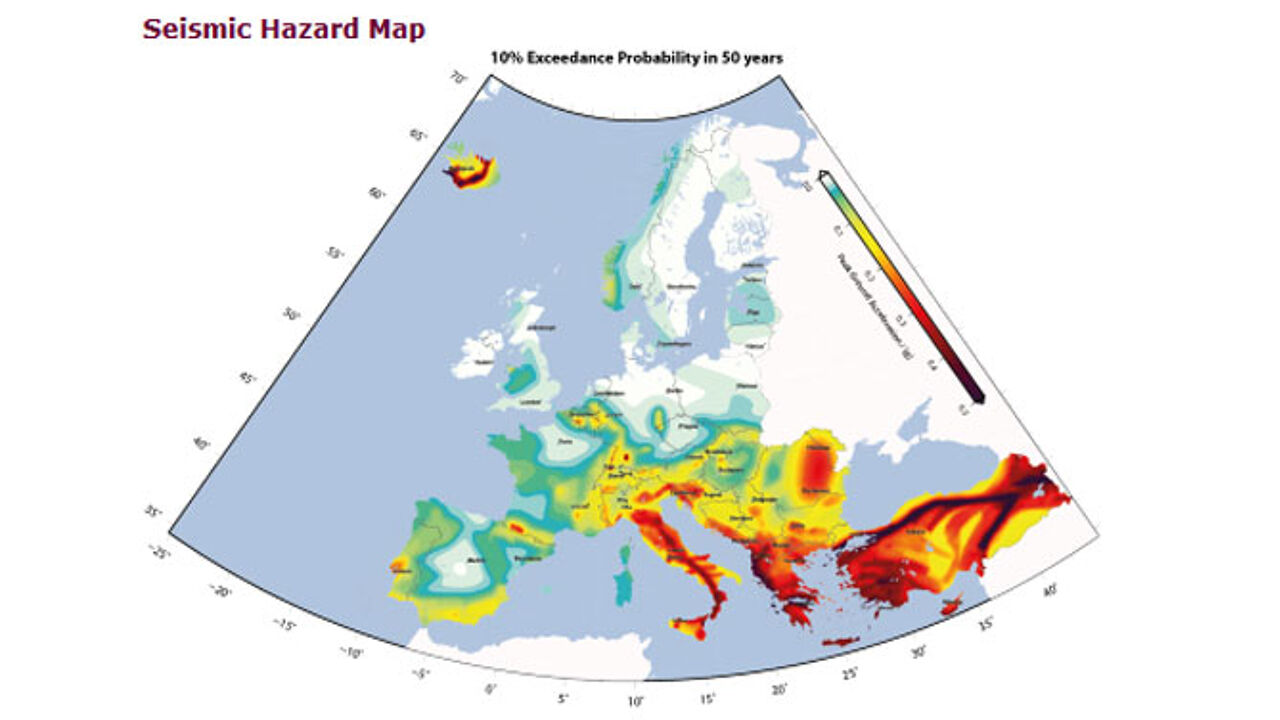 The research tried to identify the areas where a serious earthquake is most likely to occur. The results have been published by the European Facility for Earthquake Hazard and Risk (EFEHR).
Southern and south Eastern Europe are most at risk.
The study was carried out in a bid to identify the dangers that could be posed to construction work. The results can aid engineers planning construction work in areas that are vulnerable to earthquakes and can also be used as part of the data employed in stress tests for nuclear power plants.
Kris Vanneste of the Met Office: "As part of the nuclear stress tests we made a preliminary evaluation; the present data was not available at the time, but now we will be able to use it in research on nuclear plants".
In Belgium only in Limburg in Flanders and in Hainaut and Liège in Wallonia is there an extra risk for serious seismological activity. Brussels, the rest of Flanders and large swathes of the Ardennes and Luxembourg Province are free of any risk.