Egypt: Belgian Foreign Minister's car forced to the kerb
The car in which the Belgian Foreign Minister Didier Reynders was travelling was brought to a halt by another vehicle during the minister's trip to Egypt. Mr Reynders is keen to play down the incident. A European Union flag that his car was flying is said to have provoked the intervention.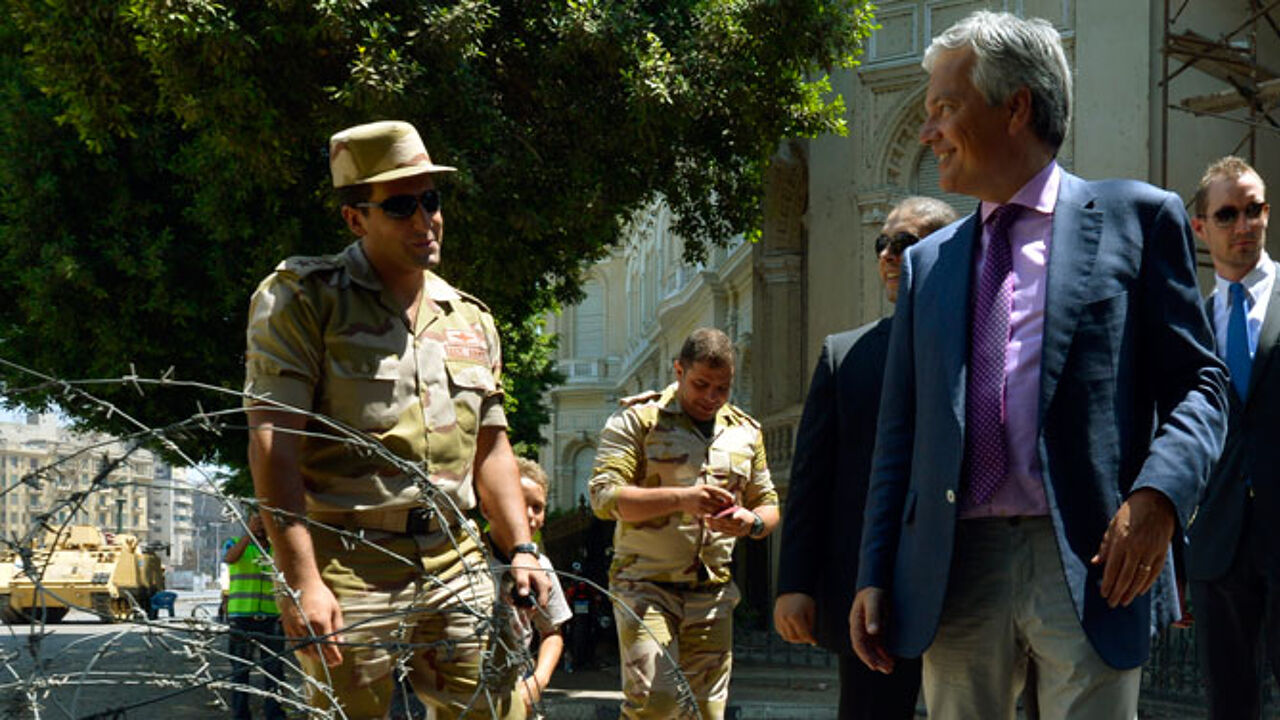 The Belgian Foreign Minister was enjoying a two-day trip to Egypt when his vehicle was suddenly brought to a halt by the wayside by another road user.
VRT Foreign Editor Inge Vrancken, who is in Egypt with Mr Reynders, says that embassy staff report that the minister's car was forced to a standstill: "They believe this happened because the minister's car was flying the European and Belgian flags. There is tremendous anger against the West at this moment."
Mr Reynders has been keen to play down the incident.
Inge Vrancken: "He says this was a traffic accident that got out of hand and that the anger was directed at the convoy of vehicles in which he was travelling."
Egypt is currently experiencing an emergency and the atmosphere is particularly tense.
The Belgian Foreign Minister is not particularly optimistic about the situation in the country: "Reconciliation will be difficult. There's still a long road to go before the situation returns to normal."
In a reference to the misery inflicted on the continent of Europe by Nazi Germany Mr Reynders added: "We didn't come here to lecture anybody. We, Europeans, remember it took an awful long time to resolve our own problems. We must share our experiences."
The Belgian Foreign Minister met with his Egyptian counterpart, the Secretary-General of the Arab League and the UN Deputy Secretary-General.
Mr Reynders's programme also included a visit to an orphanage.