MSF: strong indications chemical arms were used
The medical aid charity MSF has confirmed that 355 people were killed in an attack in the Syrian capital Damascus last Wednesday. The organisation says it has strong indications that chemical weapons including poison gas have been used.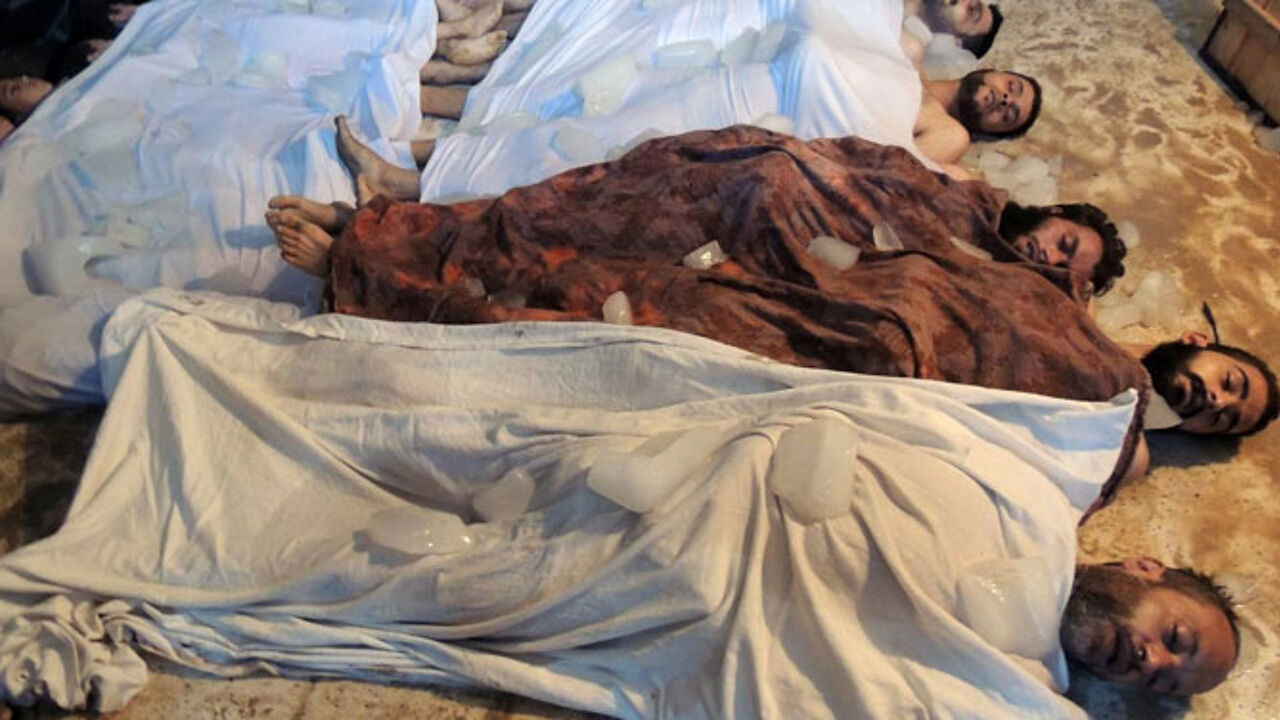 MSF says that within three hours three hospitals in Damascus that are supported by MSF saw 3,600 patients with neurotoxic symptoms.
MSF's Dr Bart Janssens: "The patients displayed severe symptoms - narrowing of the pupils, breathing difficulties, excessive saliva - which we are linking to neurotoxic chemicals."
The Syrian opposition has blamed the attack on the Assad regime. It speaks of 1,300 casualties.
MSF has not visited the location, but has been in touch with medical staff in the Damascus hospitals. The ngo speaks of a violation of the human rights that ban the use of chemical and biological warfare.
Patients were treated with atropine supplied by MSF. It is a medicine used to combat neurotoxic symptoms.
The Assad regime has meanwhile accused the opposition of using chemical weapons. State TV reported chemical weapons were stockpiled in opposition tunnels in the capital.