Attacker tries to slit throat of 3 homeless people
Three homeless people have been injured in two separate incidents outside the Brussels South Station. The attacks happened overnight.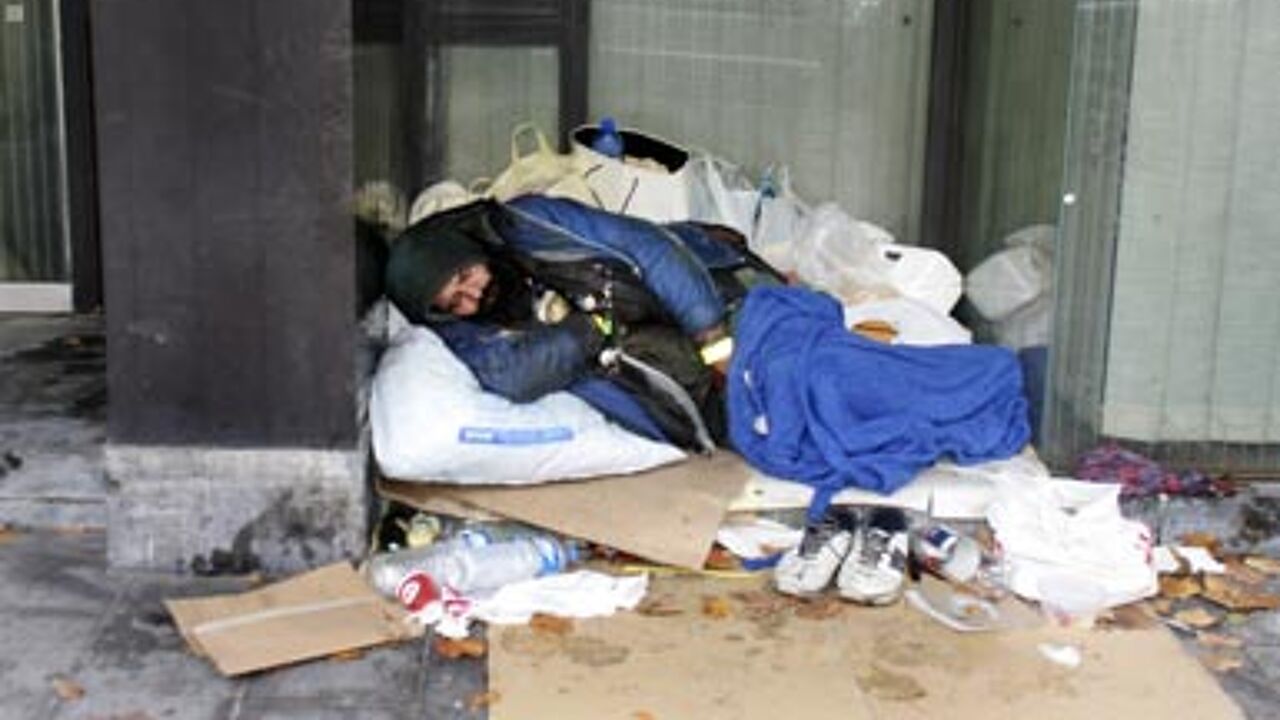 Police believe that the same perpetrators were at work during both incidents. Two homeless people have been badly injured. One sustained light injuries.
The attacker first struck shortly after 1am. Attacking a homeless man who was asleep at the time he attempted to slit his throat. A second homeless person witnessed the attack and then attempted to intervene. The attacker then turned his attention to the second homeless person injuring his throat too.
The two victims were taken to hospital. The first victim is fighting for his life.
A full hour and a half later a third homeless person was attacked outside the South Station. This time too the attacker tried to slit his victim's throat. The attacker was able to escape. His victim was taken to hospital.
The police believe that the same attacker was at work in both incidents, but remain in the dark as to his motives.
(The person featured in our photo was not involved in any of the attacks)