Smith & Wesson deal: policeman suspected of corruption
Brussels examining magistrate Jean-Claude Van Espen has named a federal police commissioner as a suspect in a case of fraud and corruption. The police officer stands accused of influencing the purchase of 20,000 Smith & Wesson guns for the federal police the dailies De Morgen, De Standaard and Het Nieuwsblad report.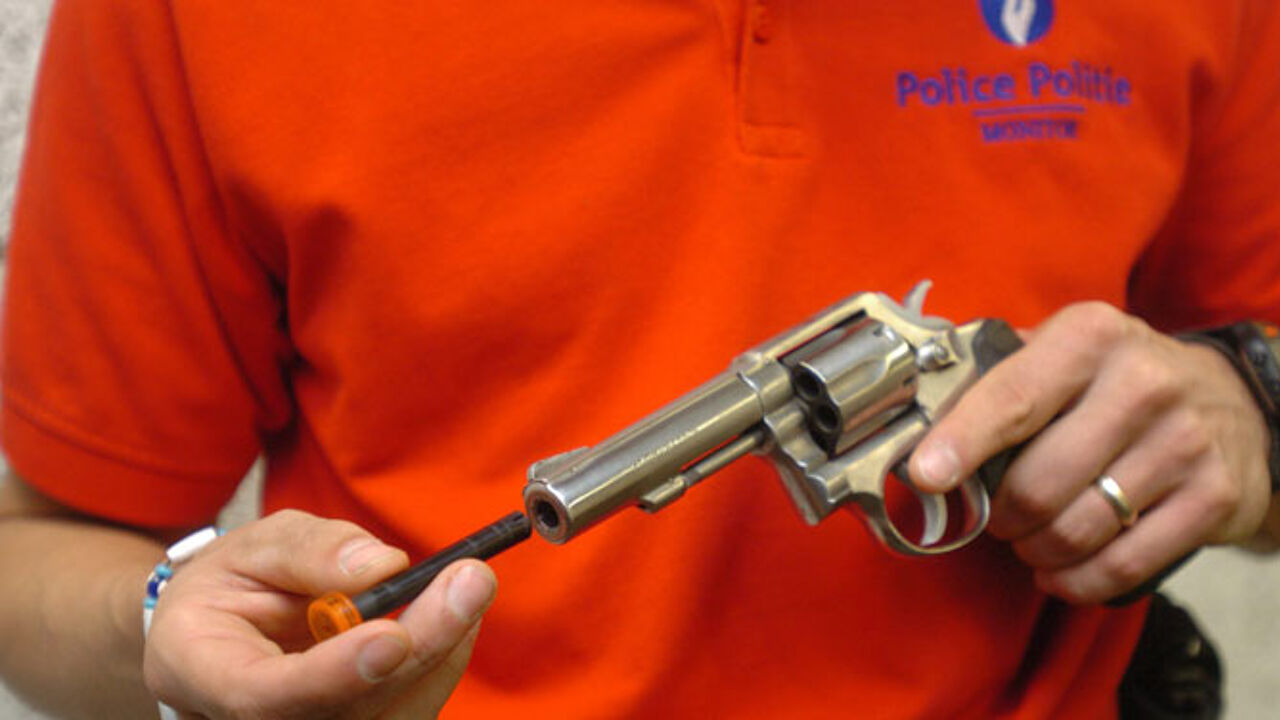 BELGA/VERGULT
The officer forms part of the commission that had the job of deciding which arms could be used as regular firearms by Belgium's federal police. Detectives now believe that it is no coincidence that the Smith & Wesson gun became the choice weapon. Specifications were suddenly changed resulting in the US gun maker landing the contract.
The dailies Het Nieuwsblad and De Standaard report that a member of the Belgian Weapons Corporation is also suspected of active corruption, fraud and violations of public tendering legislation.
The daily De Morgen speaks of two further suspects: a Smith & Wesson official from Luxembourg and a second police officer suspected of passive corruption.