Belgian prince in Canadian "wedding of the year"
The Belgian prince Hadrien de Croÿ-Roeulx (32) married Jacqueline-Ariadne Desmarais (23) in Montreal last weekend. His bride is the granddaughter of the former Canadian Prime Minister Jean Chrétien. Her other grandfather is the Canadian businessman Paul Desmarais, a business partner of the Belgian billionaire Albert Frère and one of Canada's richest men.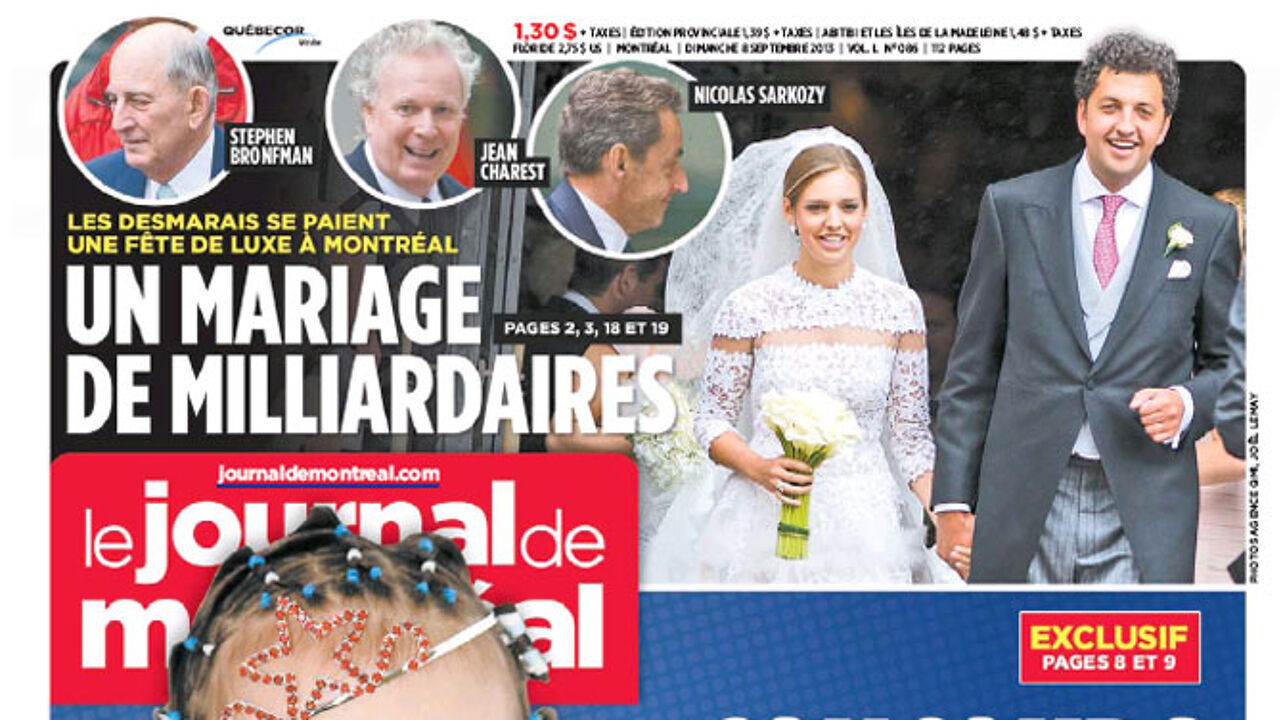 The Canadian daily Le Journal de Montréal called the fairy-tale event "the wedding of the year". Both Jacqueline and her groom arrived at the Marie-Reine-du-Monde Cathedral in Montreal in a Rolls-Royce Phantom from the forties. After the wedding, they left in a green Porsche.
The city's islet Saint-Hélène served as the venue for the wedding party. Some 750 guests had been invited, including the former French president Nicolas Sarkozy and a number of important politicians and businessmen. 
The newly-weds will not be short of money. Prince Hadrien de Croÿ-Roeulx works in the London business district The City. He belongs to the House of Croÿ, one of the ten princely houses in Belgium, and studied in Boston, in the United States.
His wife is the granddaughter of one of the richest men in Canada, Paul Desmarais. The American magazine Forbes estimates his fortune at 4.5 billion dollars, putting him on number 4 on a list of richest people in Canada. Desmarais made a fortune thanks to his Power Corporation holding.