Scottish first for "Tintin and Tarrie"
Hergé's cartoon hero Tintin has received a makeover in Scottish dialect and in Gaelic. "The Black Island", an album which sees Tintin travelling to Scotland in a chase of international counterfeiters, has received the title "The Derk Isle" and is about to be published in Scotland.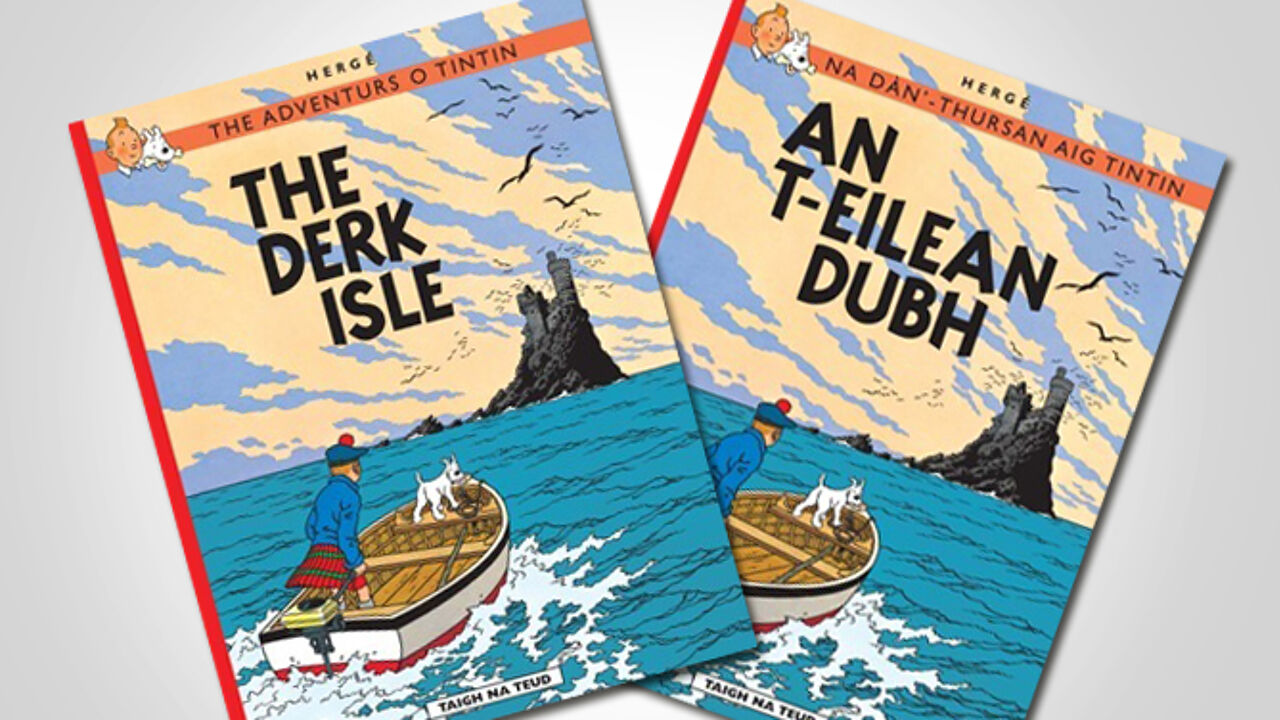 The famous Belgian comic book author Hergé - Georges Remi in real life - died in 1983. However, his creations are still alive and kicking. His most famous series of comic books is perhaps Kuifje (in Dutch), called Tintin in French and English. Tintin had been translated in many different languages already, and also received a version in Scots and Gaelic now. The version in Scottish dialect, The Derk Isle, is co-published by Dalen Alba and Taigh na Teud (photo).
Many of the familiar characters in the books got a new name in Scots. Thomson and Thompson become Nisbet and Nesbit - a nod to the fictional alcoholic made famous on TV in the 1990s, the Daily Mail points out - while Tintin's dog Snowy becomes Tarrie, Scots for Terrier.
Dr Susan Rennie, lecturer at Glasgow University, translated The Black Islands into Scots. She told the BBC that this was not an obvious task, as "any translator into Scots faces a number of challenges." "First of all you have to decide which form of Scots you're going to use because there is no standard form of the language... and also decide on your spelling system", she told the BBC.