Red Devils "unstoppable" on FIFA rankings
In football, Belgium have reached a record-high 6th place on the FIFA world rankings. The Red Devils, as the Belgian national team is dubbed, climbed 4 places as they keep winning their matches. Their latest victim was Scotland, last week.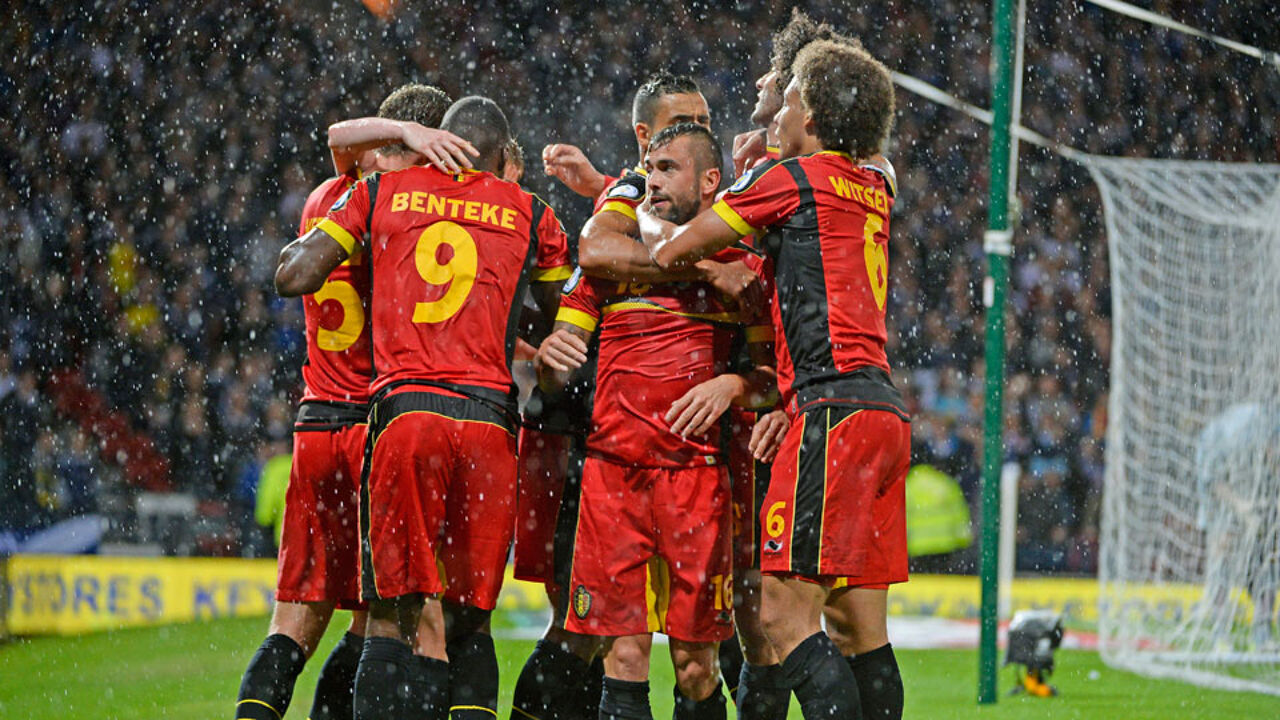 "Unstoppable Belgium reach new heights in FIFA rankings" was the headline at Reuters. In their 8 games in the World Cup preliminaries, Belgium only dropped 2 points, as 7 games were won compared to 1 draw. Belgium still have to lose a match, and continued their run last Friday with a 2-0 win against Scotland in Glasgow.
Belgium are only preceded by football giants Spain, Argentina, Germany and Italy, and also by Colombia. The ranking is not only about prestige, it's also important for the draw for the 2014 World Cup in Brazil. The top-8 will enjoy a protected status.
However, Belgium is still not sure of a ticket for Brazil: the country still needs 1 point from the last 2 matches. Nobody believes that things can still go wrong though. The Belgians fans and the press are displaying so much enthusiasm that national team coach Marc Wilmots is having a hard task to keep everybody with their feet on the ground.
These are the latest rankings issued by FIFA:
1. (1) Spain 1,514 points
2. (4) Argentina 1,263
3. (2) Germany 1,261
4. (6) Italy 1,199
5. (3) Colombia 1,180
6. (10) BELGIUM 1,159
7. (12) Uruguay 1,126
8. (9) Brazil 1,067
9. (5) The Netherlands 1,058
10. (8) Croatia 1,051