"It's one cold shower after another!"
In tennis, Belgium is 1-2 behind against Israel in the Davis Cup. Belgium is now with the back against the wall, as it has to win the two remaining singles matches on Sunday. If not, Israel takes it and Belgium tumbles out of the World Group.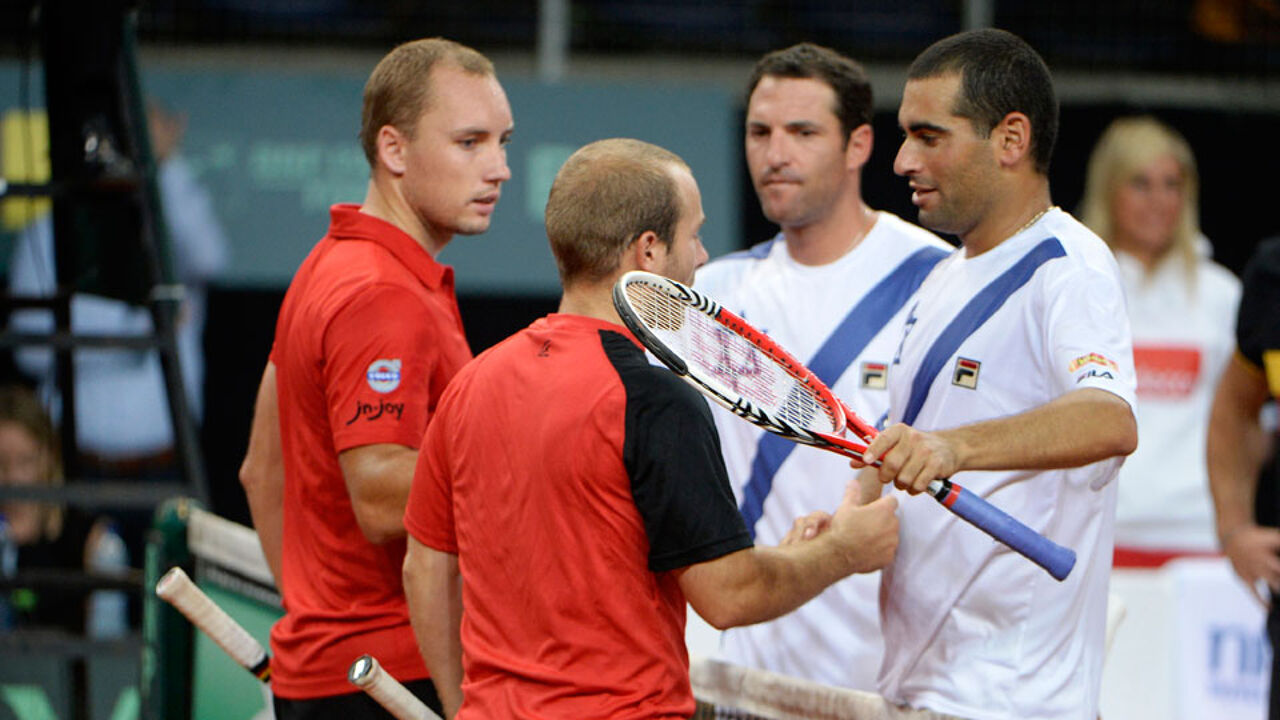 Belgium plays before its home crowd in Antwerp's Lotto Arena but has one excuse though: the best player, David Goffin, is out with a wrist injury.
Things started well on Thursday with Steve Darcis beating Dudi Sela in straight sets 6-1, 6-2, 6-2. However, dark clouds packed over the stadium when Ruben Bemelmans was pushed to a five-setter against Amir Weintraub. Bemelmans lost the deciding set 6-4, and Israel and Belgium were level again.
Coach Johan Van Herck knew the Belgians were in for a tough challenge in the doubles, and so it turned out. Jonathan Erlich and Andy Ram came out on top, although they needed 5 sets against Olivier Rochus and Steve Darcis. "We had our chances", Rochus told reporters. "This is another blow. First there was David (Goffin)'s injury, then we had Ruben's match yesterday and now this. One cold shower after another."
Today is an exceptional day of rest due to Jom Kippur, a holy day for the Jewish people. For this reason, the tie started one day earlier, on Thursday instead of Friday. "This day of rest will do us good", Steve Darcis told reporters. Belgium will have to find the mental strength to fight back. It needs two wins in the last two singles matches to secure its place in the World Group.