Take your chance to visit Brussels heritage sites!
The Brussels Region is holding its Heritage Days this weekend under the slogan "Brussels, have you seen me?" A record number of 114 buildings and locations are taking part, it's a perfect chance to take a look behind doors which normally remain closed during the year.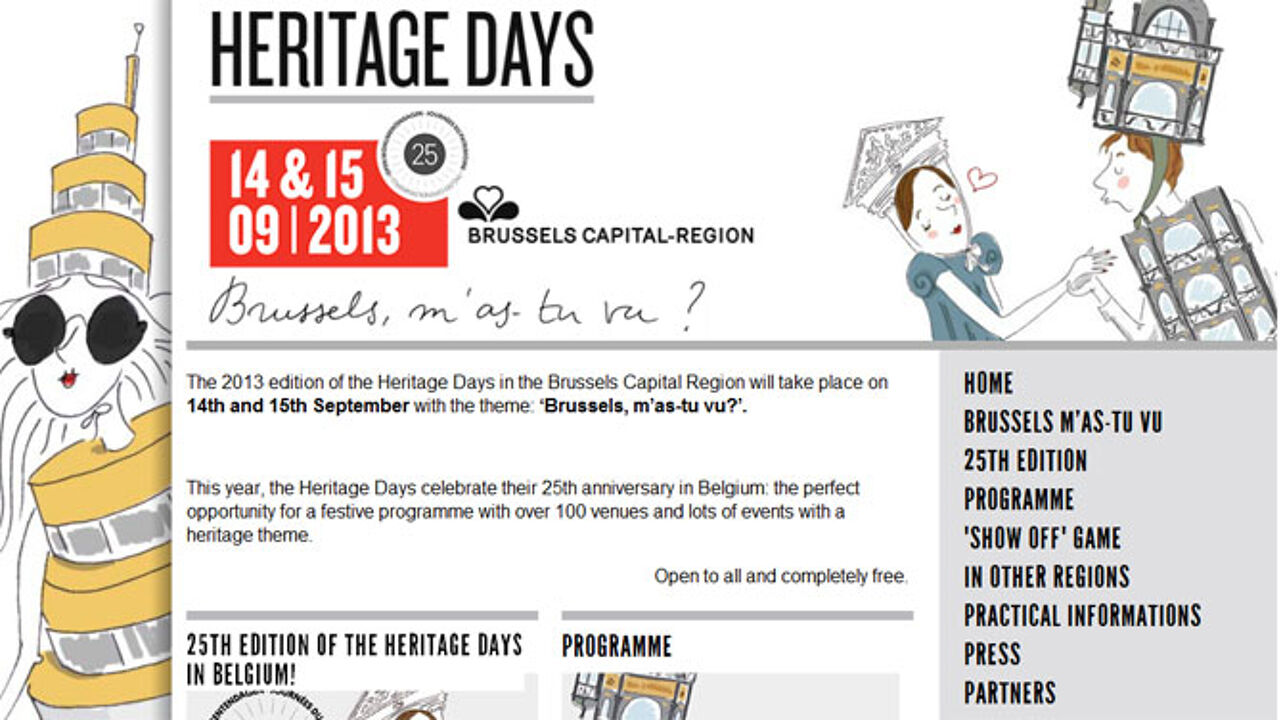 In Flemish, the event is called Open Monumentendag or Open Monuments' Day. Last week, the Flemish Region already staged the event, this weekend it's Brussels' turn.
Visit.Brussels prepared an excellent website with practical information. The Heritage Days are open to all and free of charge. The central information point is located at the Sint-Goriksplein near the Beurs and De Brouckère.
The Heritage Days take place between 10 am and 6 pm, both on Saturday and Sunday. The event started under rainy skies on Saturday morning, but the weather should improve on Sunday.